Dear Readers,
Les Elfes Winter Camp 2019/20 is here! The wait is finally over and in Verbier, the mountain has already opened for weekends, with plenty of skiers and snowboarders getting those early-season winter fixes in. More snow is forecasted through the month and we are well underway for a great season. Snow dances please wherever you are!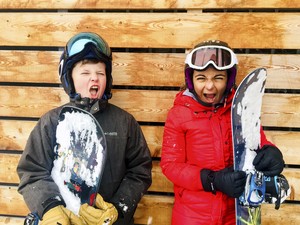 Naturally, we are all extremely excited, and after an intense two week training period, our staff shall be welcoming our first Winter Campers beginning of December.
Our snowsports staff is trained, assessed and accredited by the Swiss Ski School, our official partner here in Switzerland. Off snow, is just as intense with first aid, fire training and in house operations forming the rest of the training week to give our staff the best possible tools to ensure your schools have a fun, safe week at all of our resorts. 
In Verbier, our ski in ski out campus at Medran is in its third year now and with all the success and great feedback from our individuals last season we are looking forward to running our programs from there once more.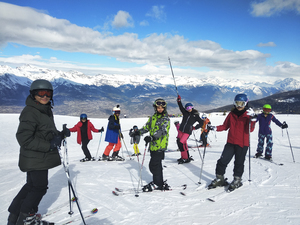 Skiing and Snowboarding is such a fantastic activity, with plenty of benefits, its great exercise and a good workout can be mentally challenging providing a real sense of achievement, and of course its great fun! With over 30 years of experience Les Elfes programs offer the perfect balance between outdoor adventure and structured off-snow activities. Whether its languages or cultural excursions, it's not all about skiing, and Switzerland has so much to offer. So, what are you waiting for? Come and be part of something special this winter, and join our family up in the mountains
For more information please Contact us (with the link to the contact us page) Don't miss out and book now!