Is there summer camp in the UK? The summer camps in the UK have been gaining popularity in recent years with the advent of different camping programmes. Going camping is one of the best ways for kids to get outdoors, meet and make friends, acquire new skills, and enjoy some fresh air. Apart from having fun, summer camps nurture children to be better in preparation for the future. In this article, we shall discuss some of the summer camps available in the UK.
Best Summer Camps for Children Between 4 and 19 Years
Whether you are looking for sporting, educational, or residential camps, the following facilities offer the ideal camping experience for children of different ages.
1. Ardmay House International Summer School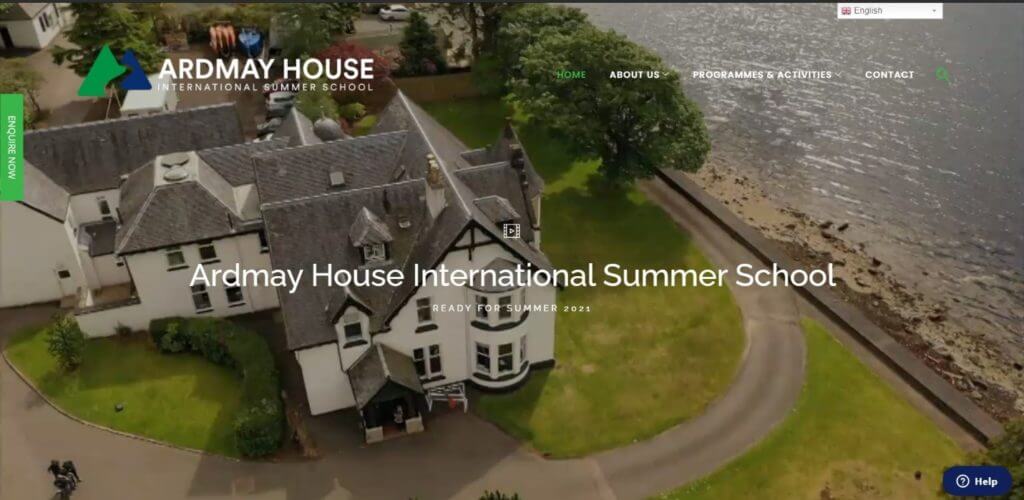 The Ardmay House International Summer School lies in the middle of one of Scotland's eye-catching National parks. This family-run camp is ideal for children between the ages of 8 and 16. Children will enjoy a friendly adventure-filled multinational ethnic environment. The summer camp combines actual learning with fun activities.
International students can enroll in English classes to improve their English language command. This facility lies within Loch Long's proximity, allowing students to experience the picturesque Scottish local culture and striking countryside.
2. Kings Camps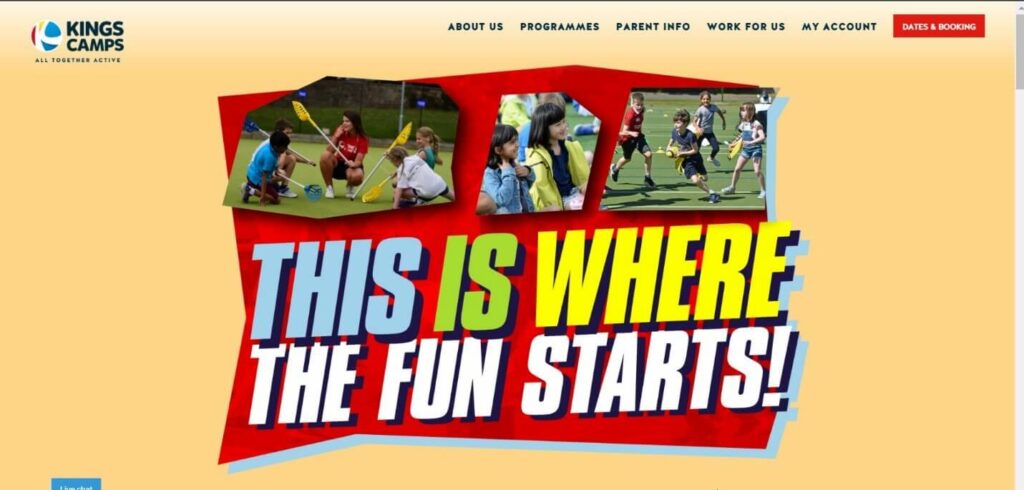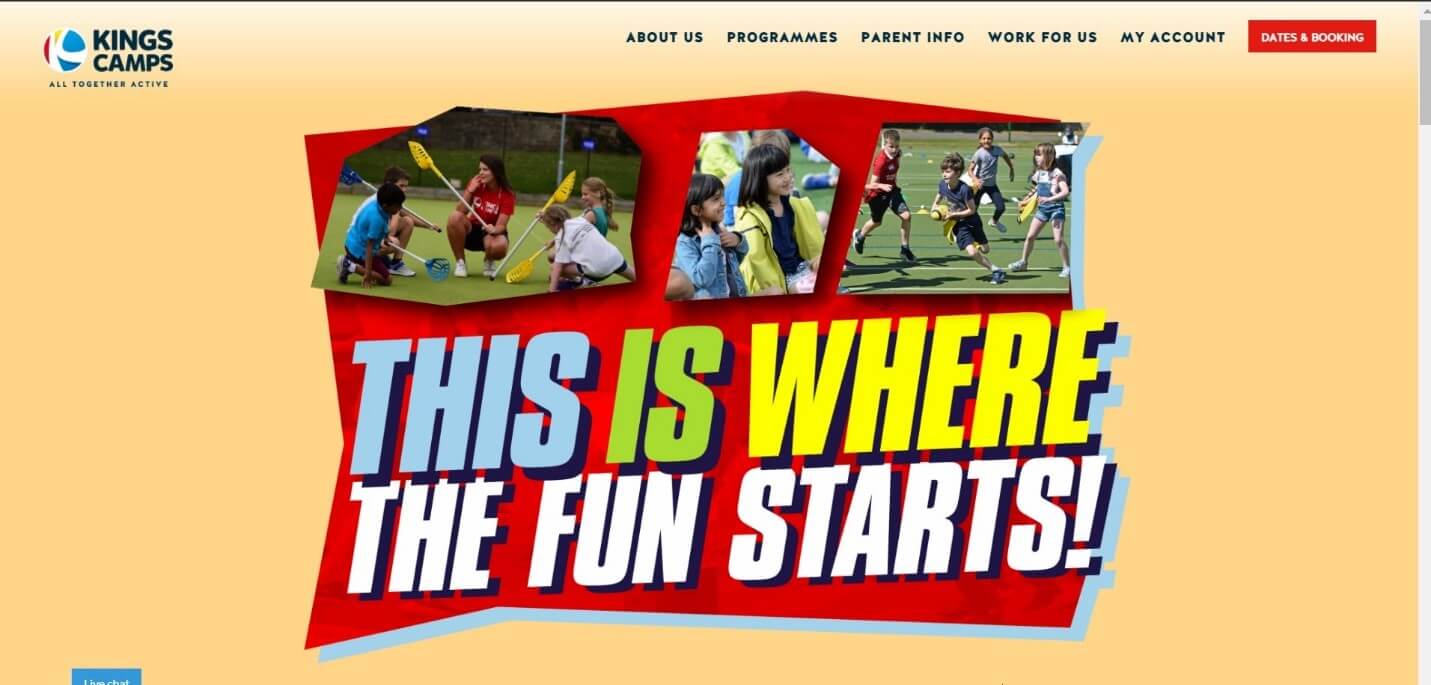 The Kings Summer camp is ideal for 14-17-year-old teens. It combines activities, sports, and games to help teens mature up socially while building lifelong friendships and acquiring new skills.
All coaches at the Kings camps have the ideal experience to engage with the teenagers to bring the best out of them. This facility offers flexible weekly and daily packages based on your child's preferences and schedule.
Kings Camps programmes are not only affordable, but you can also make payments via the childcare voucher system. The facility is set in a friendly and safe environment giving campers the freedom to learn and have fun.
3. Village Summer Camps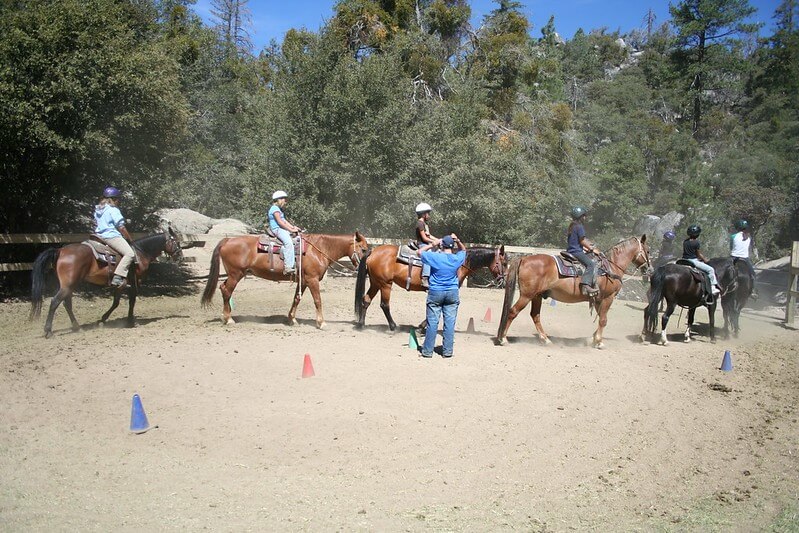 The village summer camps feature various activities and programmes for 10-17-year-olds. You can choose a summer camp based on your interests like the English language, performing arts, leadership courses, basketball, horse riding, or creative skills.
Better still; campers can enroll at the combination camp, a centralized facility where they can engage in all the above activities.
This facility offers programmes on large-scale grounds complete with parks, fountains, outdoor and indoor sports facilities, and fantastic accommodation options. Children between the ages of 7 and 9 can enroll at the junior adventurer's camp within this facility, which combines camping fun with outdoor adventures and learning.
4. UNIQ Summer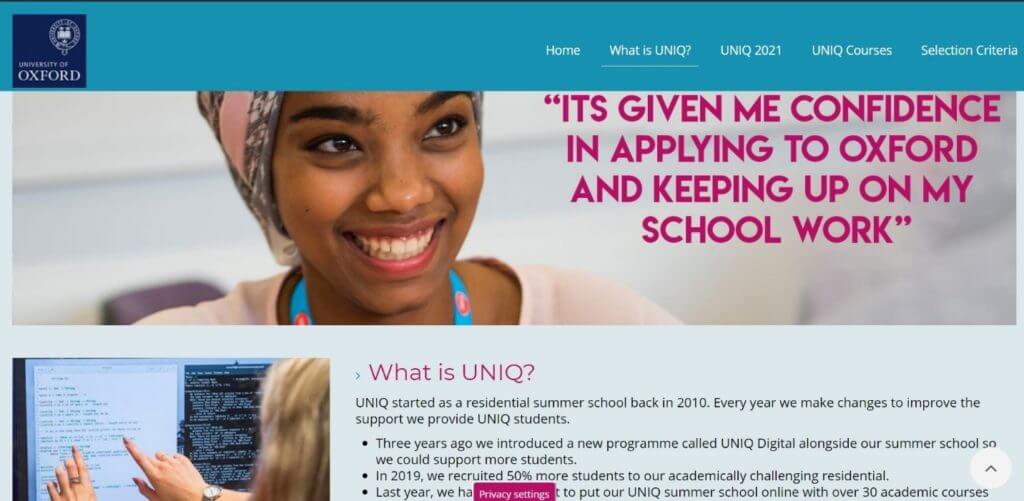 UNIQ Summer is a summer programme that education professionals offer through the University of Oxford. Aspiring and young students get a week's stay at an Oxford college and experience the feeling of learning at the institution. Students interact with different top-rated lecturers and learn a wide range of subjects.
UNIQ summer learners interact with various departmental facilities like labs and spend the whole week as an Oxford undergraduate. Students choose their preferred topic from the more than 30 subjects available during the week-long curriculum and cover it comprehensively.
Once the week ends, students are required to prepare educational material independently. While this summer programme can be academically challenging, it gives learners an outstanding University experience in one of the world's leading learning facilities.
5. Cambridge School of Visual and Performing Arts
Cambridge School of Visual and Performing Arts offers weekly programmes during summer for children between the ages of 14 and 18. The well-known institution offers exciting art and design courses like drawing and painting, photography, filmmaking, illustration and graphics, fashion promotion, 3D design, games design, and animation.
Apart from engaging in multiple lessons, students enjoy social evenings and full-day expeditions, which allow them to interact with their peers. This institution is ideal for creatives willing to acquire practical design and art skills from qualified and experienced artists.
Art and design students or those planning to enroll in the lessons in the future will reap significant benefits from this institution.
6. Tech Camp
Tech camp offers a wide range of technology-based summer courses to kids aged between 8-17 years. Classes range from 3D game design, electronics, drone development and flying, rockets and robotics, coding, and engineering.
Students enjoy a great student to tutor ratio and get a chance to carry their creations home. Whether you choose to become a day scholar or stay overnight, Tech camp is the place to meet and make new friends. This facility is ideal if you are looking for technology and IT-related holiday camps in London, Winchester, and Surrey.
7. Walesby Forest Outdoor Adventure Centre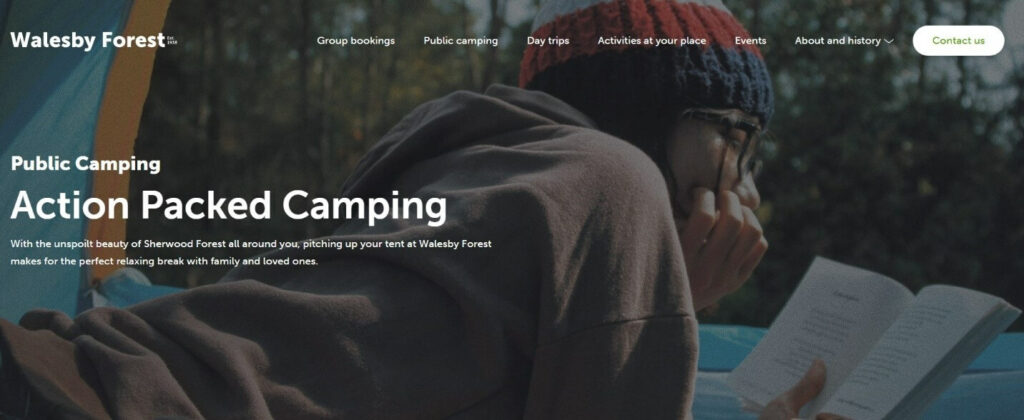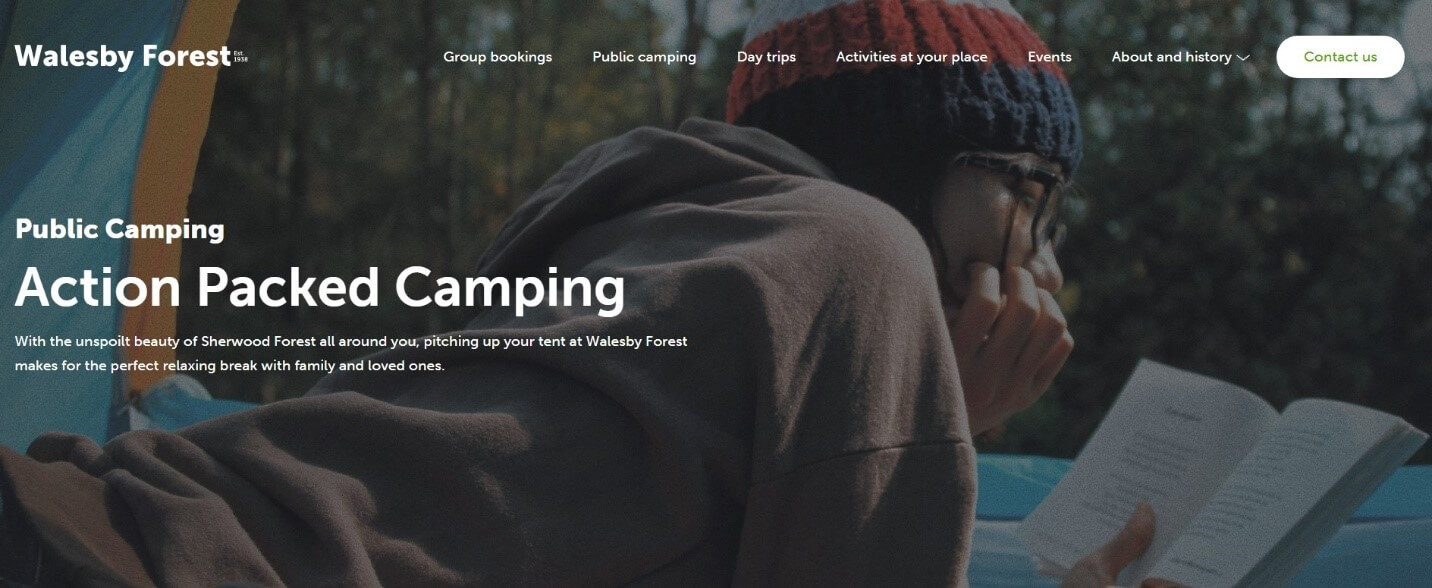 This adventure activity facility lies in the scenic Robin Hood's home. Attendees get a chance to engage in outdoor recreation, and it is the ideal location to instill in children communication and teamwork skills. There are loads of fun activities to engage in, like kayaking, raft building, and wall climbing.
These sports activities are best for 8-15-year-olds. The program is cost-friendly, and you can choose between residential camps running from Monday through Friday or daily schedules.
8. Uppingham Summer School
The Uppingham summer camp programmes are ideal for children and people of all ages. They offer a wide range of activities to choose from. Some of the programmes include page to stage and the musical theatre week, allowing attendees to acquire excellent performing skills.
Campers can also engage in the Adventure Circus week, allowing them to develop circus techniques like trapeze thrills, juggling, tightrope walks, and plate spinning. The courses at this facility are safe, and campers enjoy support round the clock.
Nearly all the classes at this summer school wind up during the weekend with displays or performances. Students can demonstrate the excellent knowledge and skills they have acquired during their stay.
9. Camp Wilderness
Camp wilderness is a residential summer holiday camp where attendees can explore the natural beauty of the wilderness. It is situated at Cornbury Park, Oxfordshire, while other centers are in Yorkshire, Cheshire, Hertfordshire, and Kent. Campers will engage in a range of outdoor activities like shelter-making, outdoor cooking, archery, and storytelling by the evening fire, and scavenger hunts.
These all-inclusive activities are ideal for children between the ages of 6 and 15 and combine learning, adventure, and fun. You can choose between 5-day and 3-day summer camp programmes. Attendees get a chance to interact with nature while marveling at the scenic British countryside.
10. Activate Sports Camps
Active camp is an excellent facility specializing in inspiring and vibrant multi-activity and sport-based childcare camps in the UK. It is ideal for children between the ages of 5 and 14. Active Sports Camps run over 150 camps and courses annually, including hockey master class, netball fever, the Cricket Academy, Nile Wilson Gymnastics' START, and Freestyle Soccer Camps.
Many sport-based camps in this facility have a star tour from a former or current professional player. The childcare facilities offer a wide range of fun activities to fulfill the needs of each child. Active Sports camps have hosted over 135,000 campers in the past in their October, summer, and Easter camps.
This facility is committed to providing a perfect day camp experience making it a serene place for children during the school holidays. The team at this facility strives to guarantee safety to parents, staff, and children. Apart from being Ofsted registered, Active Sports camp employs qualified and experienced coaches conversant with their sport of choice and childcare procedures.
11. Fire Tech
Fire Tech is one of the leading technology-based holiday camp providers in the UK. Young people between the ages of 9-17 are free to attend. The facility strives to instill tech skills in young people. Attendees spend inspiring and thrilling weeks designing games, engineering robots or developing a YouTube brand.
With these courses, teens and children interact with technology, and all learning in this facility is integrated with creative courage and design thinking skills. Fire Tech campers transition from passive end-users to proactive technology developers and have fun while at it. Students operate in small teams under an expert's watch.
Some of the instructors at Fire Tech are students at some of the leading universities in the world. At the end of the camping sessions, students leave with an original piece of their work and a lasting passion for technology.
12. Xplore Activity Camps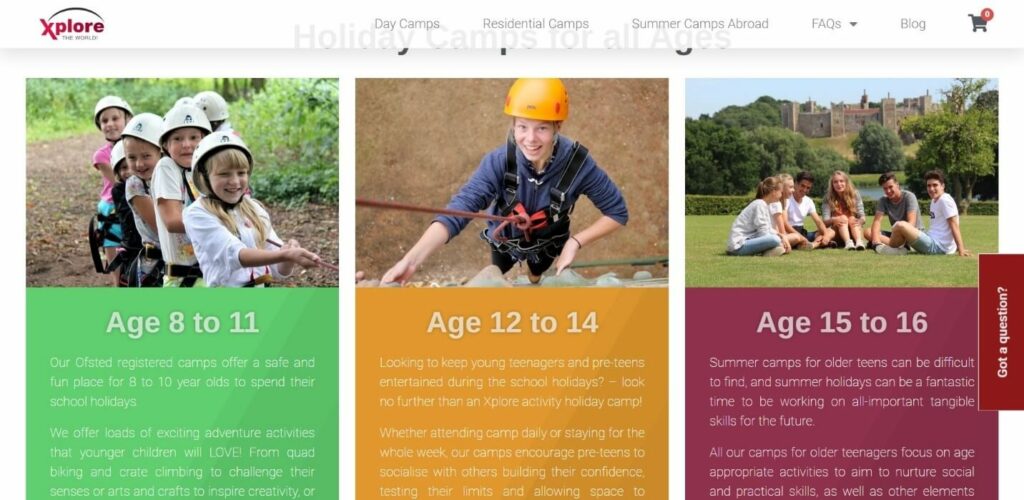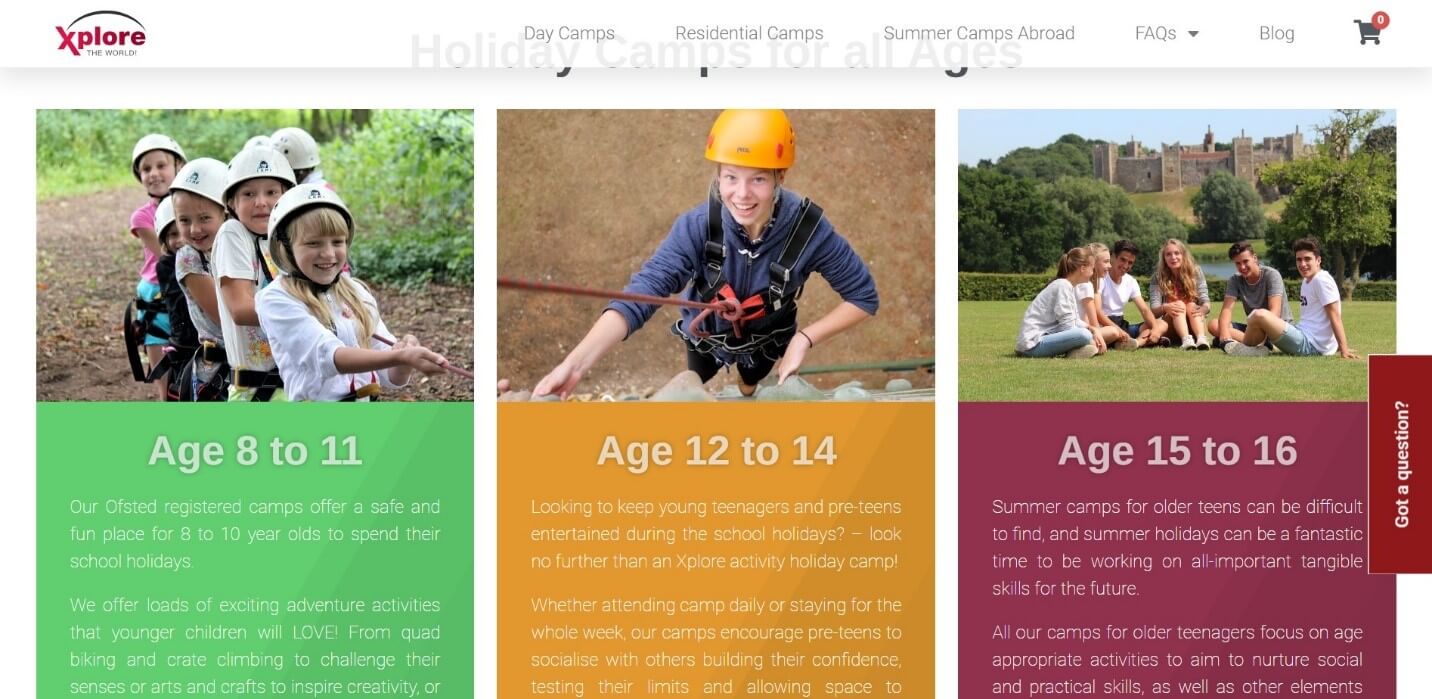 Xplore Activity Camps are aggressive summer holiday camp providers and advocates for cultural integration, independence, and outdoor adventure. The summer activity facilities allow teens and children to interact with their peers and make new friends independently. The environment is secure for the attendees.
These camps provide a platform for children from different nationalities and cultures worldwide to meet and interact freely. The facility encourages social and positive interaction between international and local students.
After a successful camping experience, students will have formed life-long connections and friendships. Campers can engage in a wide range of activities at the Xplore Activity camps like raft building, quad biking, city expeditions, sports, social activities, and climbing. Whether your kids love outdoor or creative activities or having fun in a group, Xplore activity camps is an ideal option.
13. Learn and Experience
Learn and experience is a facility that offers creative, sport, and adventure-filled residential summer camps for 8-16-year-olds. The facility's camp locations in New Forest and North Yorkshire are ideal for children to acquire new skills while having fun during the summer holiday.
Each campus prides itself in hosting more than 50 different nationalities, making them a cultural experience hub. This facility offers a Teen travel programme, an exclusive summer camp experience that allows teens to learn additional skills like budget management, teamwork, leadership and communication, and itinerary building. Learn and Experience also allows campers to explore different stunning destinations in the world.
14. PGL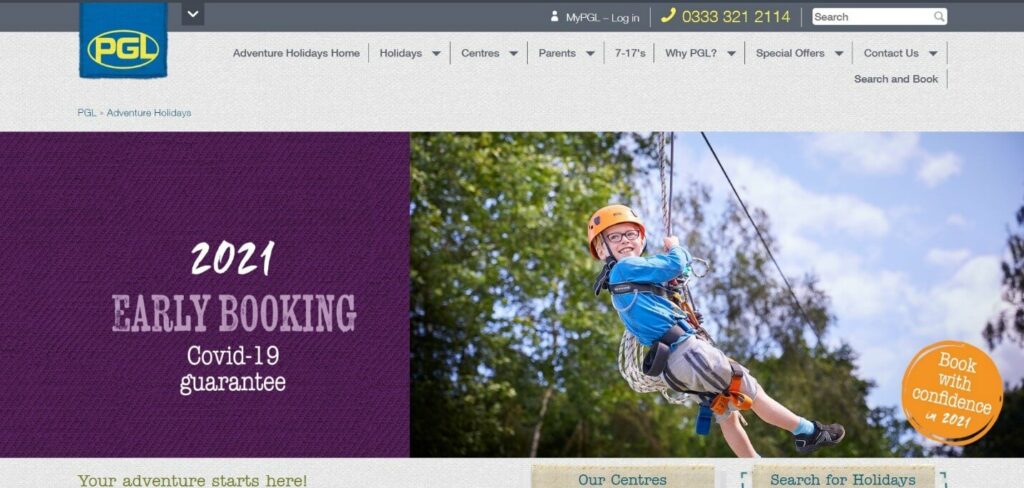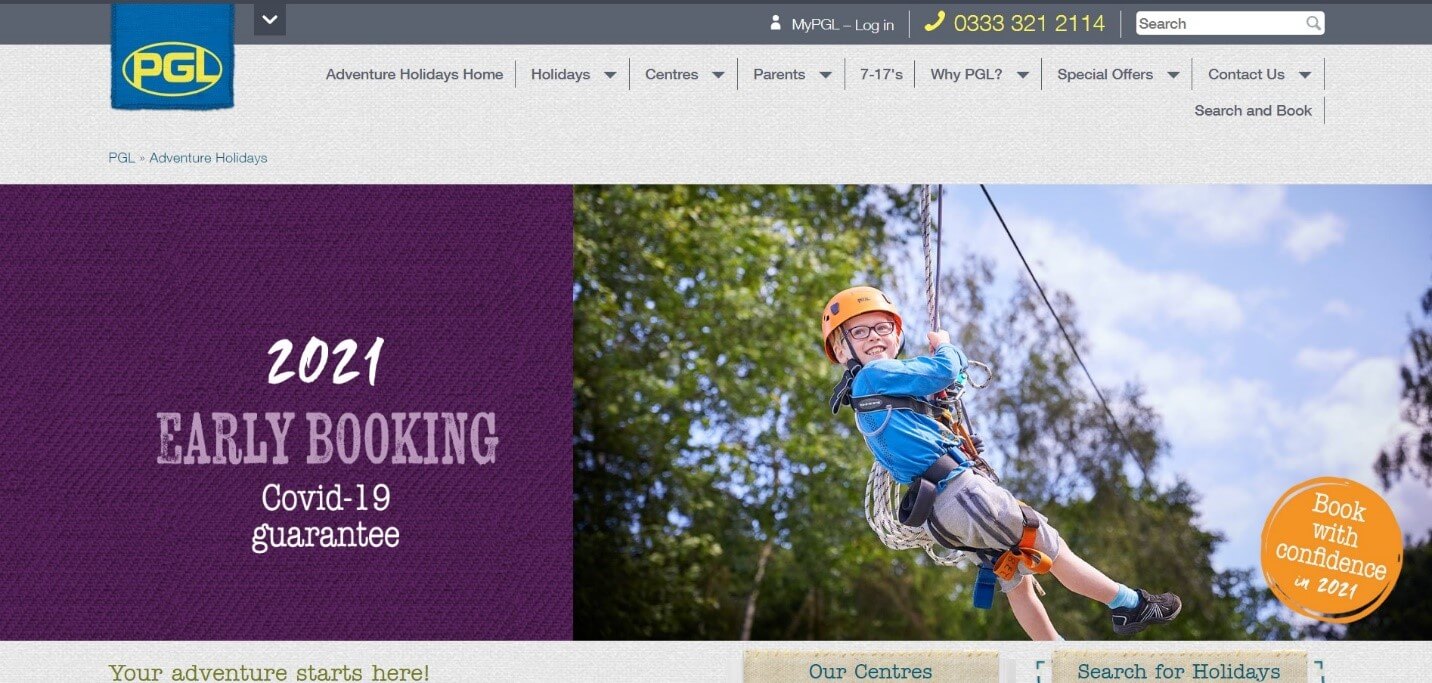 PGL summer holiday camps feature different holiday offers and a range of activities to choose from. This facility was launched in 1957 and has evolved to various home centers in the UK and globally. PGL holiday offers help meet different interests like adventure and action ventures which are ideal for outdoor lovers.
Attendees enjoy a combination of rollercoasters, motorsports, and surfing in a single package. PGL hosts the Creative Kids Holidays camp that offers a wide range of opportunities for your kids. The children will enjoy a creative environment where they can nurture their skills. Campers at this facility get a chance to combine adventure, fun, and learning in a secure environment.
15. Barracudas
Barracudas is one of the UK summer camps that is ideal for 4-14-year-olds. This facility offers multi-activity camps that combine adventure, learning, and fun during the summer holiday break. Barracudas' Ofsted registered summer camps employ an experienced team's services to guarantee your children's safety. The facility has been in existence for the last 25 years.
Registration at this facility is simple, user-friendly, and children will enjoy nearly 80 skill-developing activities daily based on a kid's interests. These activities range from dance fusion, motor mania, stem works, and swim school. To guarantee a camper's personal development, Barracudas operates high-quality, exciting, and safe activity camps.
16. Soccer Camps International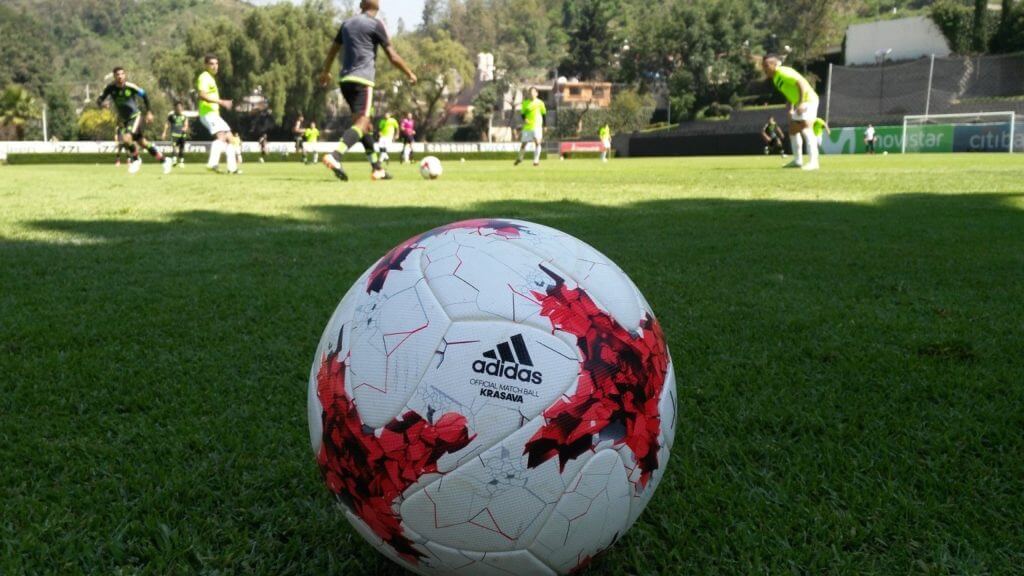 Soccer Camps International has been in existence for over 20 years now. The facility offers some of the most famous soccer camps across Europe that provide training sessions at the official club private training sites.
Campers get a chance to meet and interact with the club's academy and first-team players every day. Attendees can explore these camps in various parts of England like the London area, Central and South England, and Manchester.
The camp fee is inclusive of expeditions, meals, and housing. Soccer Camps International is ideal for 8-17-year-olds. The facility offers both day and residential camp sessions, and international students can also enroll in English language courses.
17. XUK Camps
XUK Camps is a family-operated establishment that boasts more than 20 years of experience running residential and day camps. The facility is Ofsted rated and has a British Accreditation Council authorization.
Many fun-loving campers and team members go back to XUK camps for an exciting and memorable experience during the summer holiday. The XUK team is committed to delivering a diverse and detailed timetable and maintaining safety across their camping facilities.
XUK summer camps are located in friendly, safe, and cozy settings that allow campers to mature independently. Apart from engaging in new activities, campers can interact with their peers from different parts of the world and develop lifelong friendships.
Organizing a summer camp event can be complex. However, the team at XUK is friendly and knowledgeable, and ready to assist where necessary.
18. Camp Cooper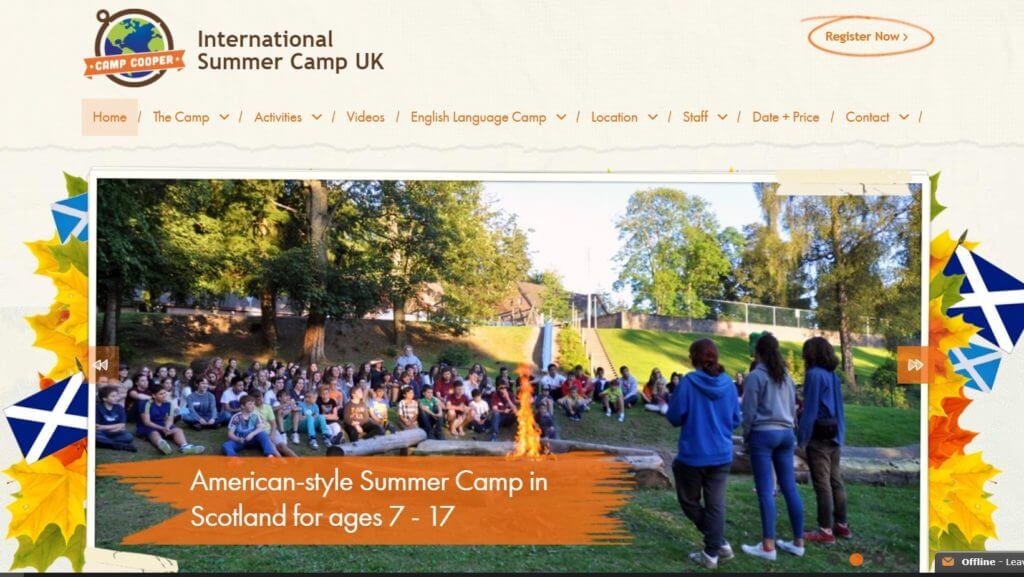 Camp Cooper is an international summer camp facility that's nestled in Crieff, Scotland, United Kingdom. Campers from more than 35 countries meet here annually. The establishment strives to give everyone a chance to feel special and appreciated, which is why they enroll 110 campers only at a go.
Attendees get an opportunity to participate in fun activities set in a nurturing, supportive, positive, inclusive, and fun environment. Some of these exciting activities include high ropes, cold wars, camp shows, dancing, singing and games, campfires, and sports competitions.
Camp Cooper's goal is to have fun, engage in a wide range of activities to acquire new life skills, and make new friends. Each attendee can choose their personalized schedule based on their interests, an idea that is perfect for campers looking for a particular summer programme. Camp Cooper offers a unique American approach experience in the UK.
19. Camp Beaumont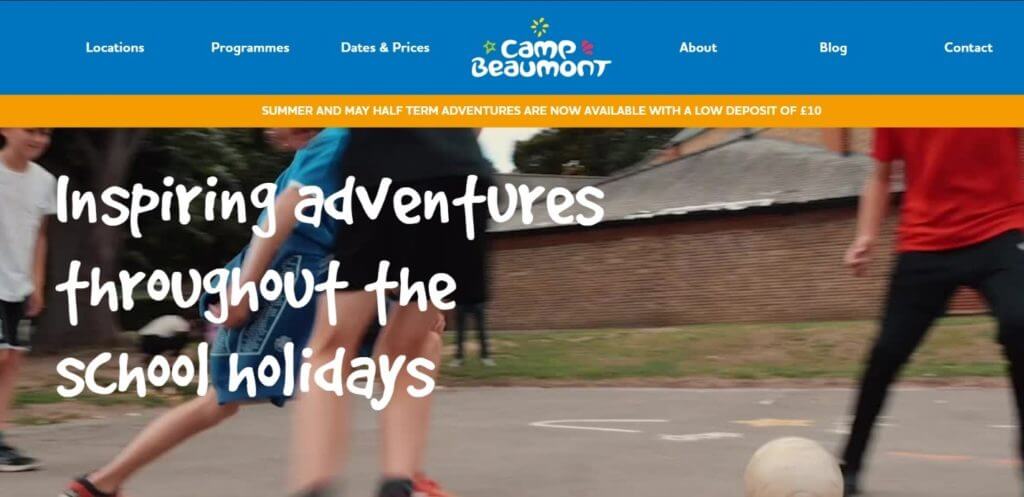 Camp Beaumont was established in 1980 and is one of the famous summer camp providers in the United Kingdom. The team behind this facility takes pride in having a well of knowledge and experience in the camping industry.
Camp Beaumont caters to children between 3 and 16 years. The facility's award-winning day camps are located in 16 different locations across England. All of these summer camps are reasonably priced. One of the notable factors about Camp Beaumont is its excellent camper-to-staff ratio.
Both guardians and parents trust this facility for its zeal in combining varied activities with learning programmes. With more than 40 exciting, adventurous activities to engage in, Camp Beaumont is committed to encouraging children to be the best.
Some of the summer activities available in this facility include Zorbing, karting, spider mountain, laser zone, abseiling, 3G swing, cavving, kayaking, giant zipware, team challenge, aerial walk, quad biking, the leap of faith, archery, raft building, and fencing.
Camp Beaumont works with a team of qualified, friendly, experienced, and supportive coaches and instructors to give children the best experience. Each programme at Camp Beaumont is customized to fit the camper's age groups. There are specialized activities for each age group. Apart from games and sports, campers can engage in Djing and Vlogging activities.
20. The Royal Institution
The Royal Institution summer camp programme offers varied STEM (science, technology, engineering, and mathematics) topics like genetics, cryptography, and engineering. Students get an opportunity to learn and increase their knowledge away from the school curriculum in an engaging, interactive, and fun environment.
There are over 100 workshops to pick from, meaning there is a wide range of options for everyone. The Royal Institution's workshops allow campers to explore different topics firsthand by engaging in practical activities. Professional scholars and a dedicated in-house team of experts at the Young L'Oréal Scientist Centre supervise these activities.
21. Mill on the Brue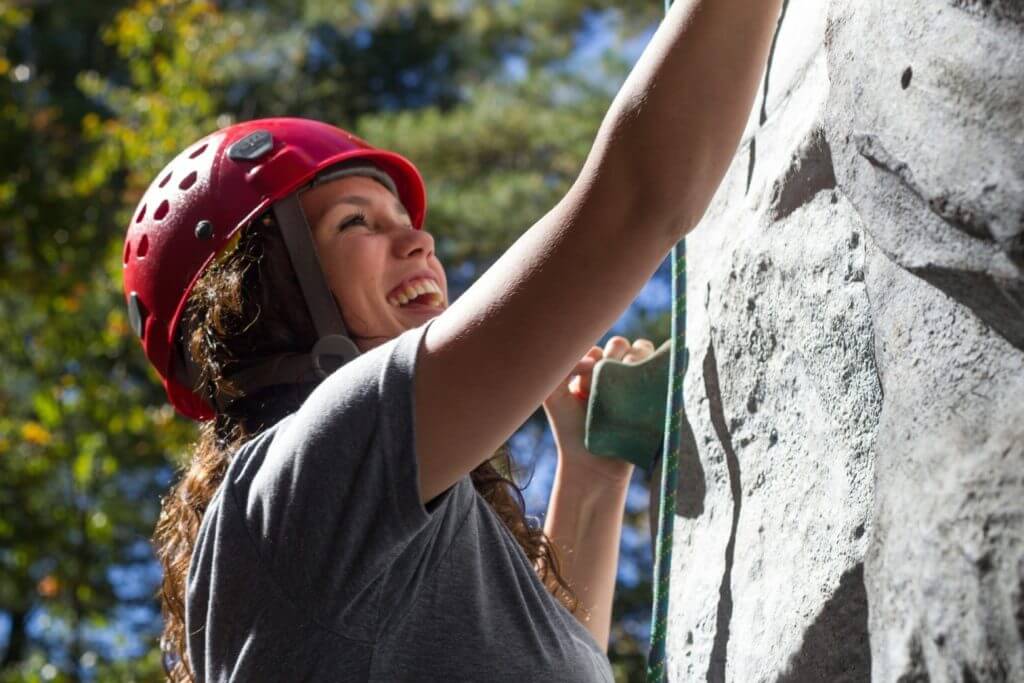 Mill on the Brue caters for 8-15-year-olds annually and offers memorable summer camps. The facility lies on a remarkable 25-acre area that stretches over woods, a river valley, and green scenic fields.
The Mill offers an ideal setting for quality and relaxing outdoor moments. Campers are not allowed to use their electronic devices inside the camp. The camp has robust practices aimed at making it clean and eco-friendly. These include water harvesting, environmental focus, food waste composition, and the generation of solar power.
Campers can engage in a wide range of activities at the Mill, such as canoeing, rock climbing, bushcraft, outdoor cooking, outdoor trekking, and caving.
Finally
One of the common questions amid the Covid 19 pandemic is, is there summer camp in the UK? From this article, it is clear that there are numerous summer camp options for children of all ages in United Kingdom. Summer camps offer endless benefits.
Children who attend camps regularly not only acquire life-long skills, but they also become more confident. They also interact with their peers from other parts of the world, build lasting friendships, and create unforgettable memories.
Are you looking for the ideal summer camp? Visit our website and enjoy exciting offers.