SPRING Enrollment form
You can register for any of the sessions online or by paper.
Online Registration
Registering online is easy and quick. When we receive your online registration we will get back to you by email to reconfirm the information you send and to explain the further process of confirming your registration. Please click on this link to access the online registration form.
Paper Registration
To register by paper, you need to download the following PDF and send it back to us. Once we receive your document, we will get back to you to reconfirm your details.
Complete the information
Scan & email it or fax it
Contact details to be found on the Application form
If you have any question please do not hesitate to contact us.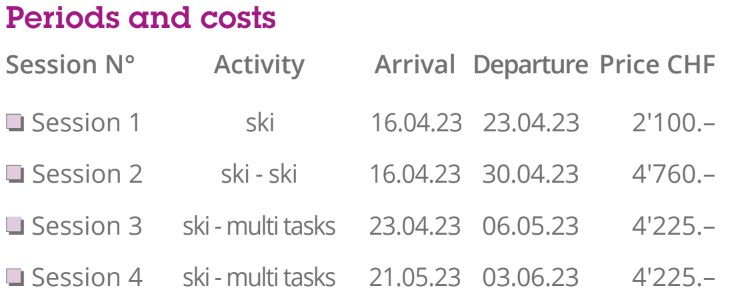 ONLINE REGISTRATION SPRING CAMP 2023