Come meet us ! OUR TEAM WILL BE IN YOUR CITY
WE'RE EXCITED TO ANNOUNCE THAT OUR CEO AND MARKETING DIRECTOR WILL BE VISITING CENTRAL AND SOUTH AMERICA IN NOVEMBER. THIS IS AN EXCLUSIVE OPPORTUNITY FOR PARENTS TO MEET US IN PERSON, ASK QUESTIONS, AND GAIN DEEPER INSIGHTS INTO OUR ENRICHING PROGRAMS.
With over 36 years of dedicated service, Les Elfes International stands as a cornerstone in organizing exceptional winter and summer camps for children aged 6 to 17. 
As a Swiss family-owned company, we take pride in offering an unparalleled experience in the heart of Verbier in the Swiss Alps, acclaimed as the world's premier ski resort.
LES ELFES 3 MAIN PRIORITIES
Winter Camps: Skiing, Learning, and exploring cultures
From the first week of December to the end of April, we organize all-inclusive 1 to 5-week ski and snowboard camps. Our certified instructors provide 6 hours of daily ski instruction, ensuring your child improves their technique on the slopes. Small groups of maximum 6 students guarantee a smooth and fast ski/snowboard technique improvement. 
Additionally, students have the opportunity to train their language skills (choose from French, German, Spanish, or English) with 8 hours of language lessons per week.
Upon completion, students receive certificates of achievement in both language proficiency and ski/snowboard expertise, specifying their attained level. Rest assured, snow is guaranteed from December to April, promising an unforgettable winter adventure for all.
A highlight of our program is our weekly excursion, providing a chance for cultural exploration in the captivating surroundings of Switzerland.
With campers coming from more than 70 nationalities, your child will form lifelong bonds with peers from diverse backgrounds, gaining independence and invaluable life skills. We provide a safe and nurturing environment, guaranteeing 24/7 supervision from the moment students arrive at Geneva Airport to their departure. Our dedicated ski and snowboard instructors undergo rigorous two-week training sessions each season, holding certifications from the prestigious Ski Swiss school. 
Daily schedule – winter camp:
7:45 AM: Wake-up call
8:00 AM: Breakfast
9:00 AM: Skiing in small groups (maximum 6 students) with certified instructors
12:00 PM: Lunch at our private mountain restaurants
1:30 PM: Afternoon skiing session
4:00 PM:

Language lessons, indoor sports, village visit or free time

7:00 PM: Dinner
8:00 PM: Evening activities
9:30 PM: Bedtime

 
Summer Camps: 40+ outdoor activities, language lessons, personal development
From the beginning of June until the end of August, Les Elfes International opens its doors to an extraordinary summer adventure. For over 36 years, we've been crafting experiences that mix outdoor excitement, language learning, cultural exploration, and personal growth. Our multi-activity programs of 2 to 5 weeks, offer your child a dynamic and enriching summer.
At Les Elfes International, your child will embark on a global journey, meeting peers from every corner of the world. With over 40+ outdoor activities in the mountains and on the lake, there's something for every adventurer. From climbing and mountain biking to water sports and horseback riding, every day brings a new thrill and a new skill.
Our immersive language lessons are an essential part of the Les Elfes International experience. Your child can choose from English, French, Spanish, German, and Mandarin. With expert teachers and a supportive environment, they'll gain confidence and proficiency in a new language.
Beyond outdoor adventures and language learning, we believe in expanding horizons. Our cultural excursions take campers to the heart of Switzerland's rich heritage. From historic sites to vibrant cities, your child will be immersed in a world of history, art, and culture.
At Les Elfes International, we're not just about fun and games, we're about development and growth. Our tailored activities focus on building key life skills, including public speaking and personal development. Your child will return home with newfound confidence, independence, and a global perspective.
Daily Schedule – summer camp:
7:45 AM: Wake-up call

8:00 AM: Breakfast

9:00 AM – 10:45 AM: Language lessons

10:45 AM – 12:00 PM: Intensive language lessons or extra activities (golf, tennis, horseback riding)

12:00 PM – 1:00 PM: Lunch

1:00 PM – 5:00 PM: Outdoor activities

5:00 PM – 7:00 PM: Free time or team-building games

7:00 PM – 8:00 PM: Dinner

8:00 PM – 10:00 PM: Evening activities



2 chalets of 70 beds each 
A permanently staffed and welcoming reception hall
Large rooms with four beds and ensuite bathrooms
Two spacious, sunny dining rooms with an open-planned sitting room
Open fireplace leading onto a south-facing terrace with a barbecue
A library, games hall, cinema, music room (or discothèque)
Professionally equipped kitchens in both buildings
Outdoor facilities: football field, basketball, volleyball, and badminton courts, golf putting/driving range, trampoline, pétanque area, ping pong tables, climbing walls and horse staples.
Sport center (2-min walk): swimming pool, squash, bouldering, ice skating, and more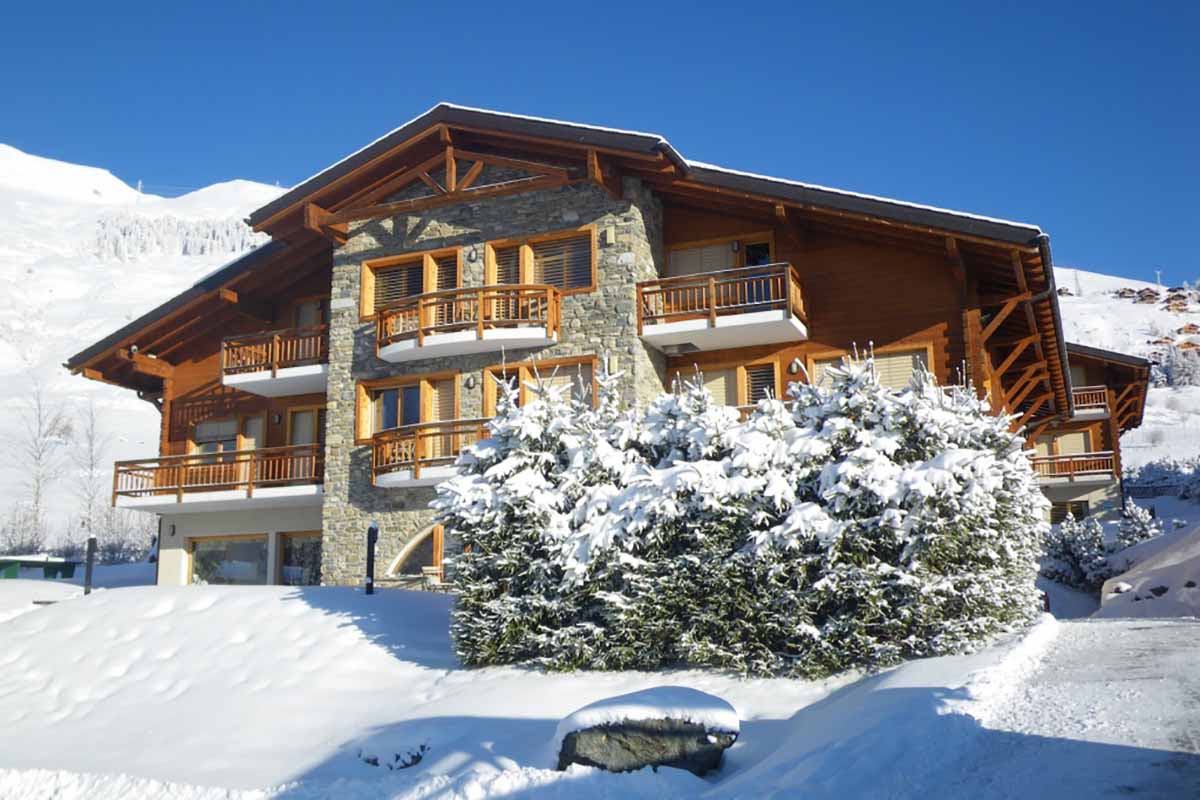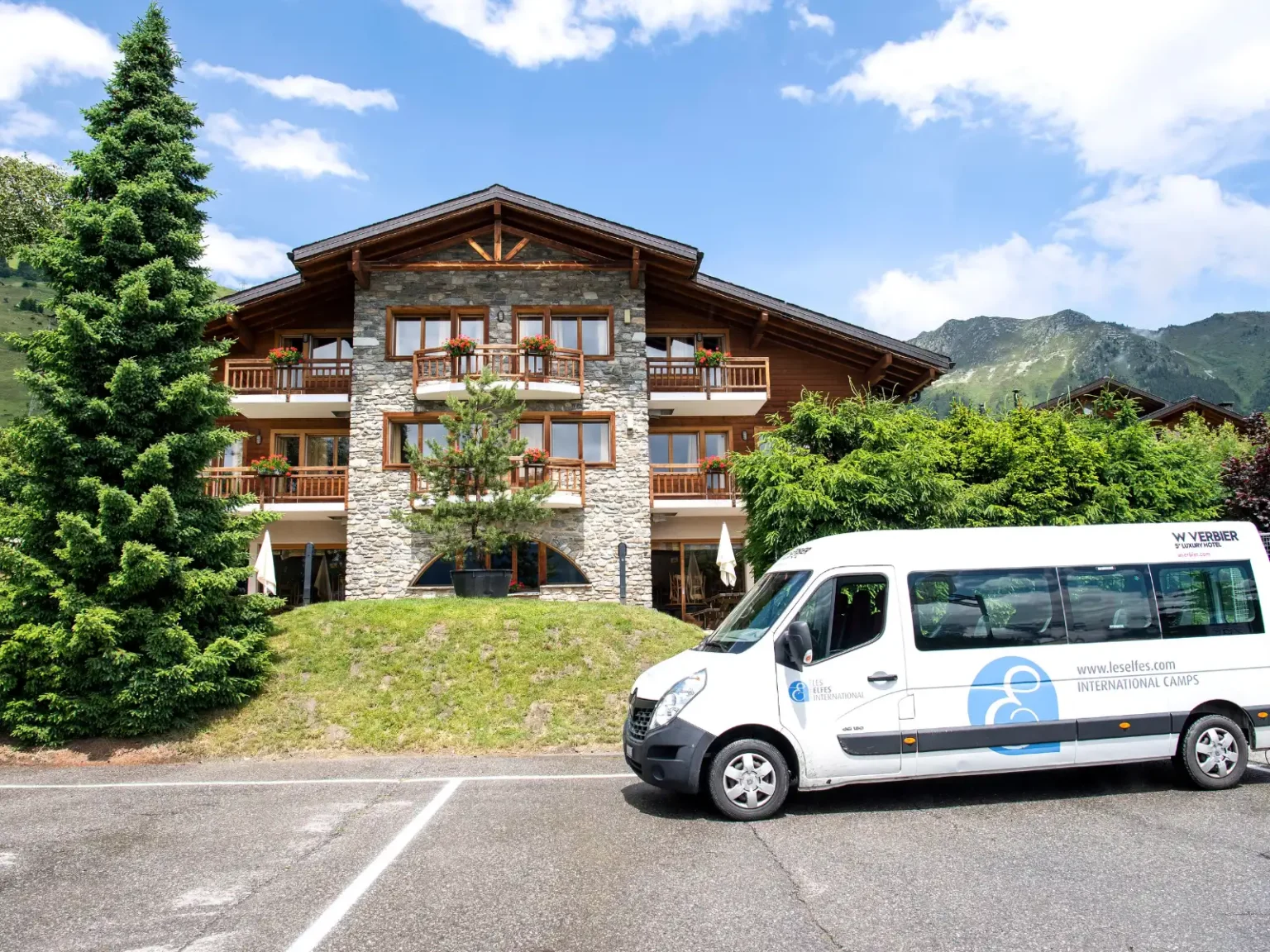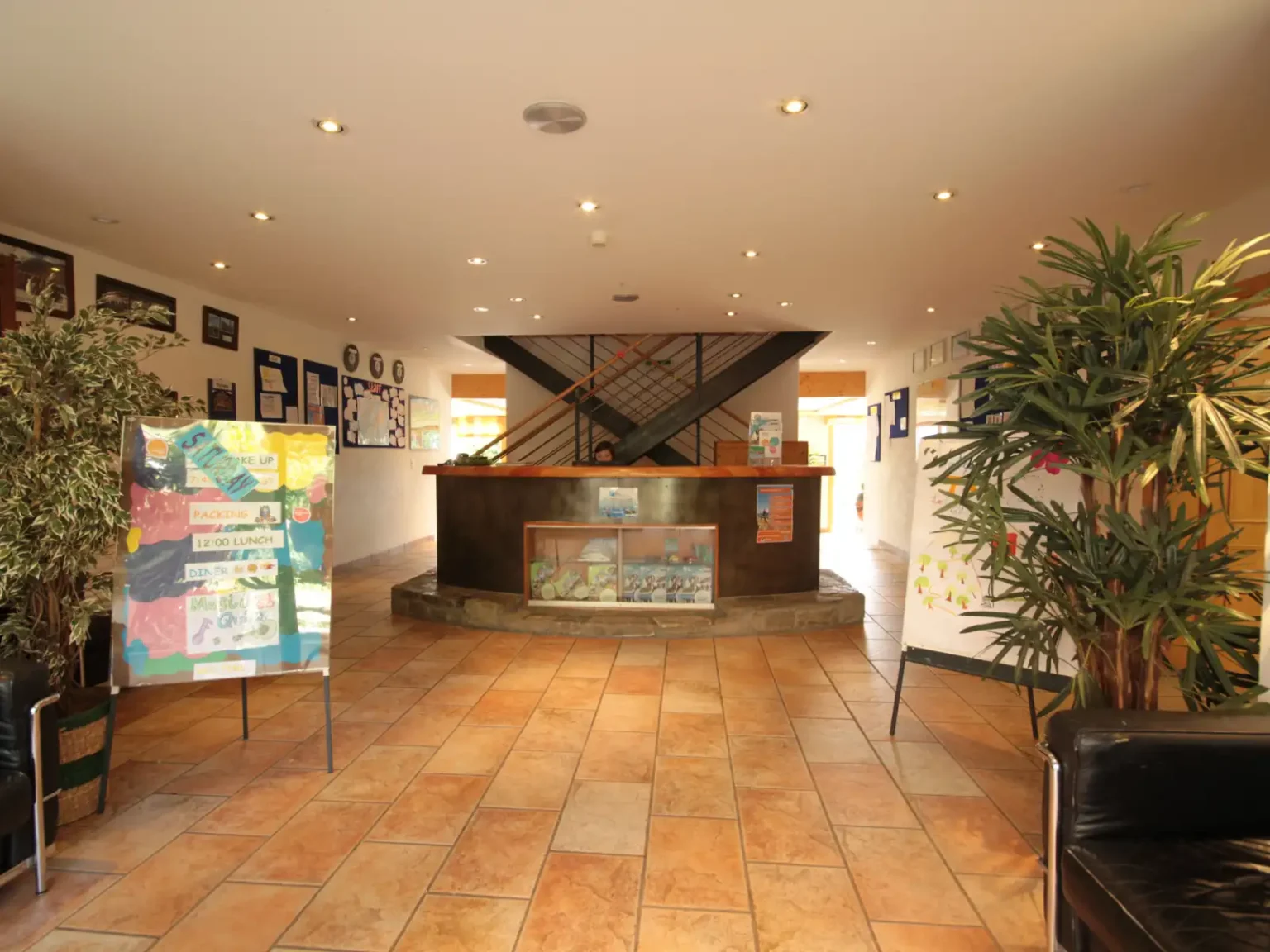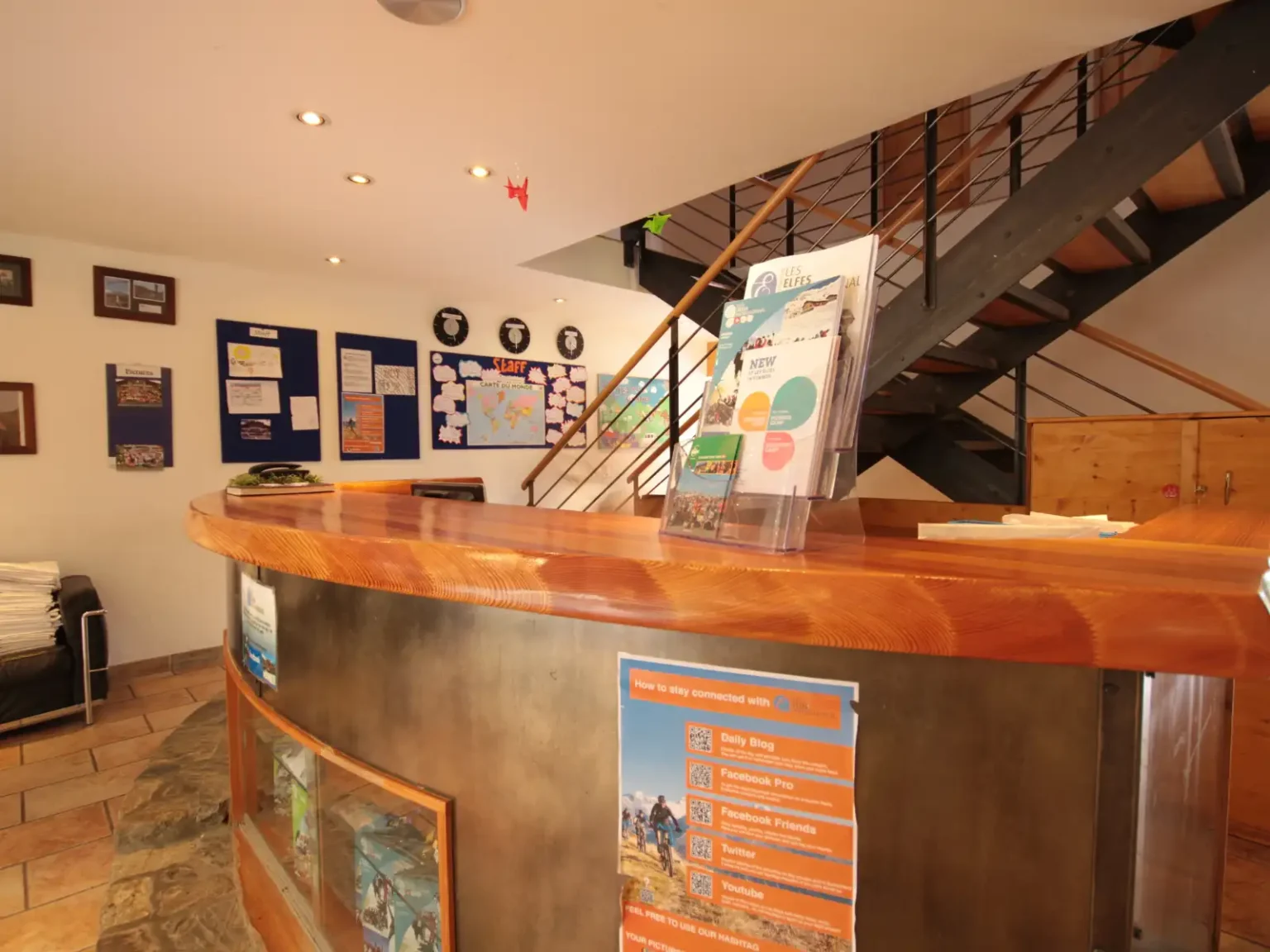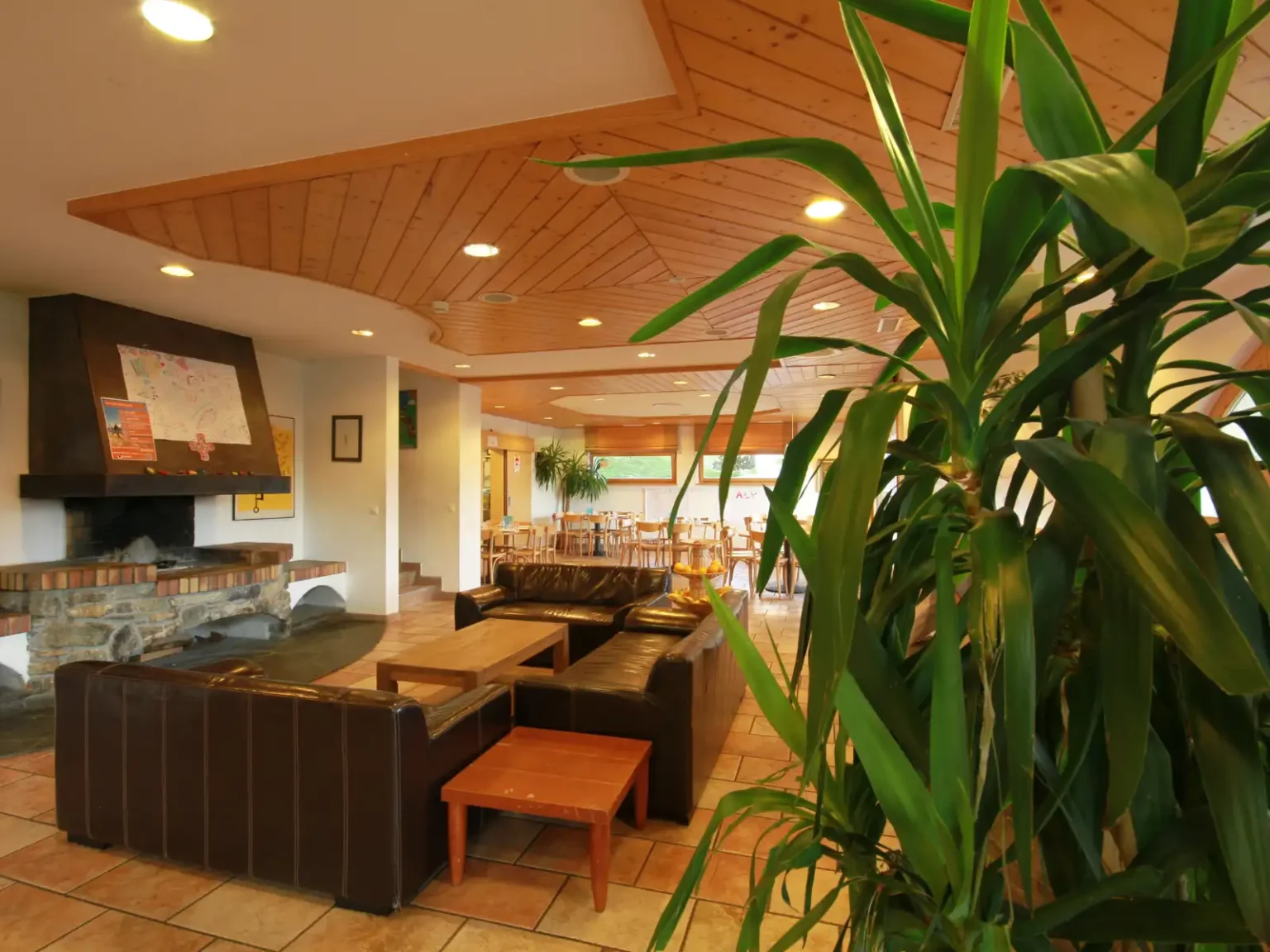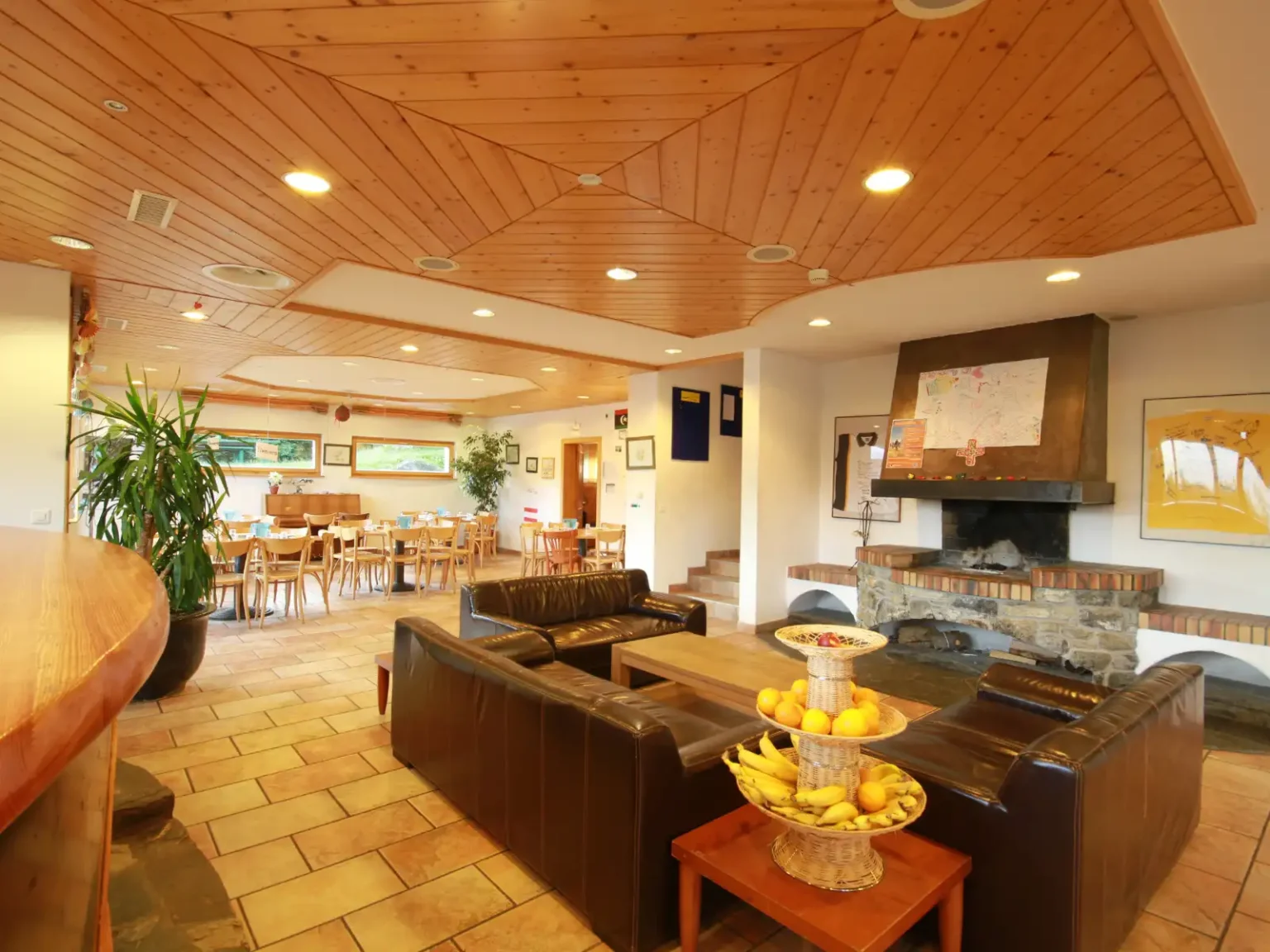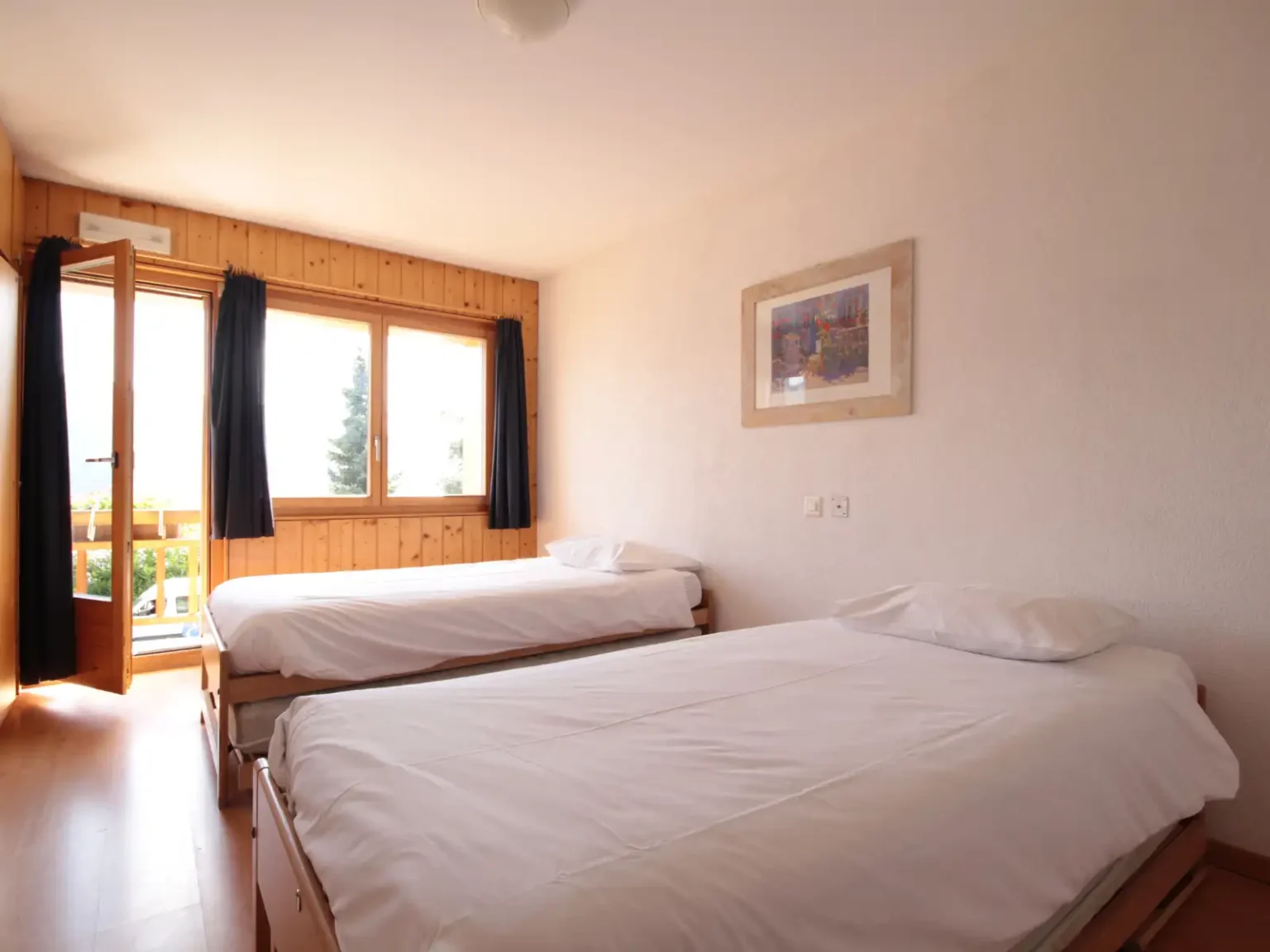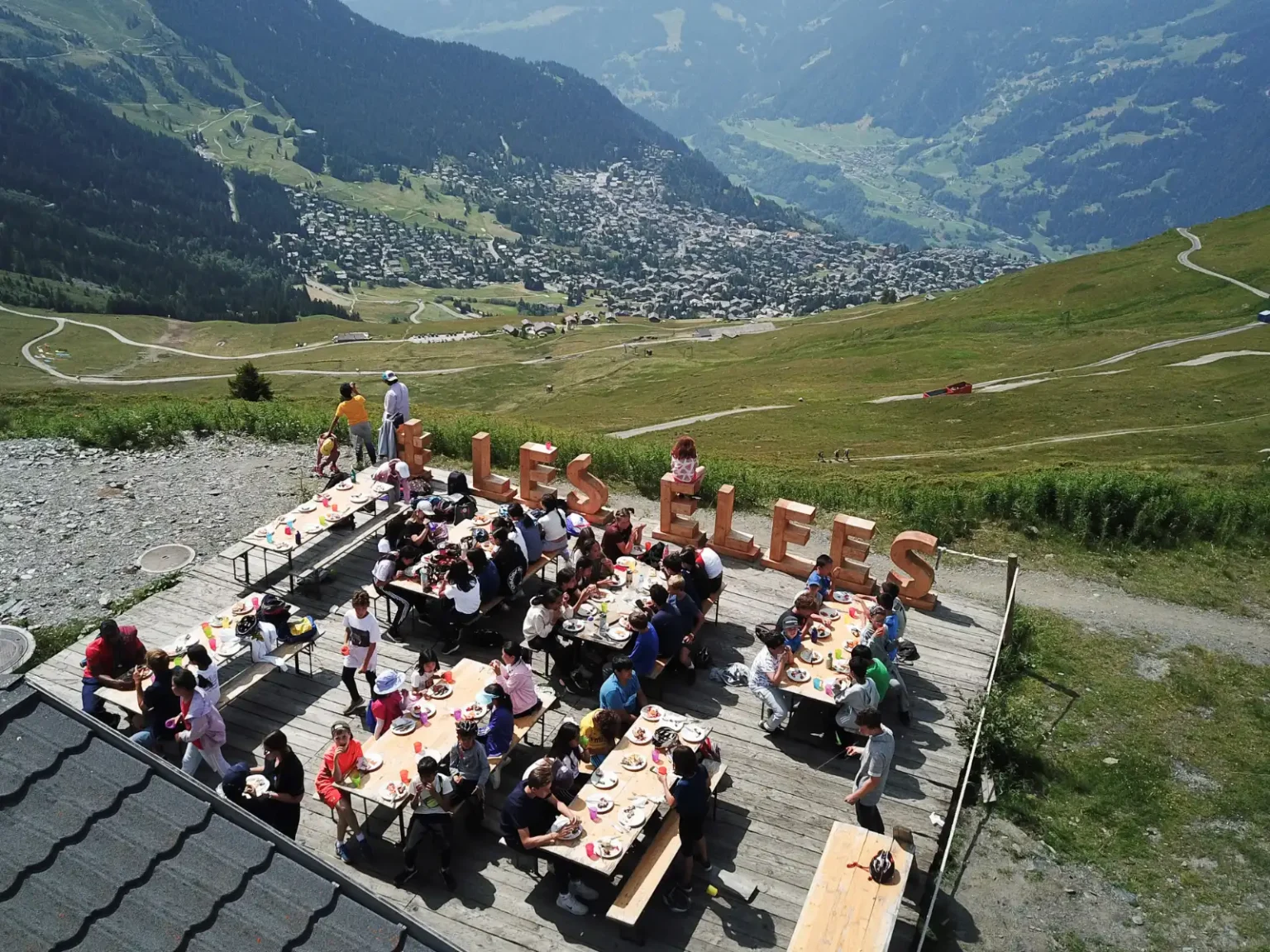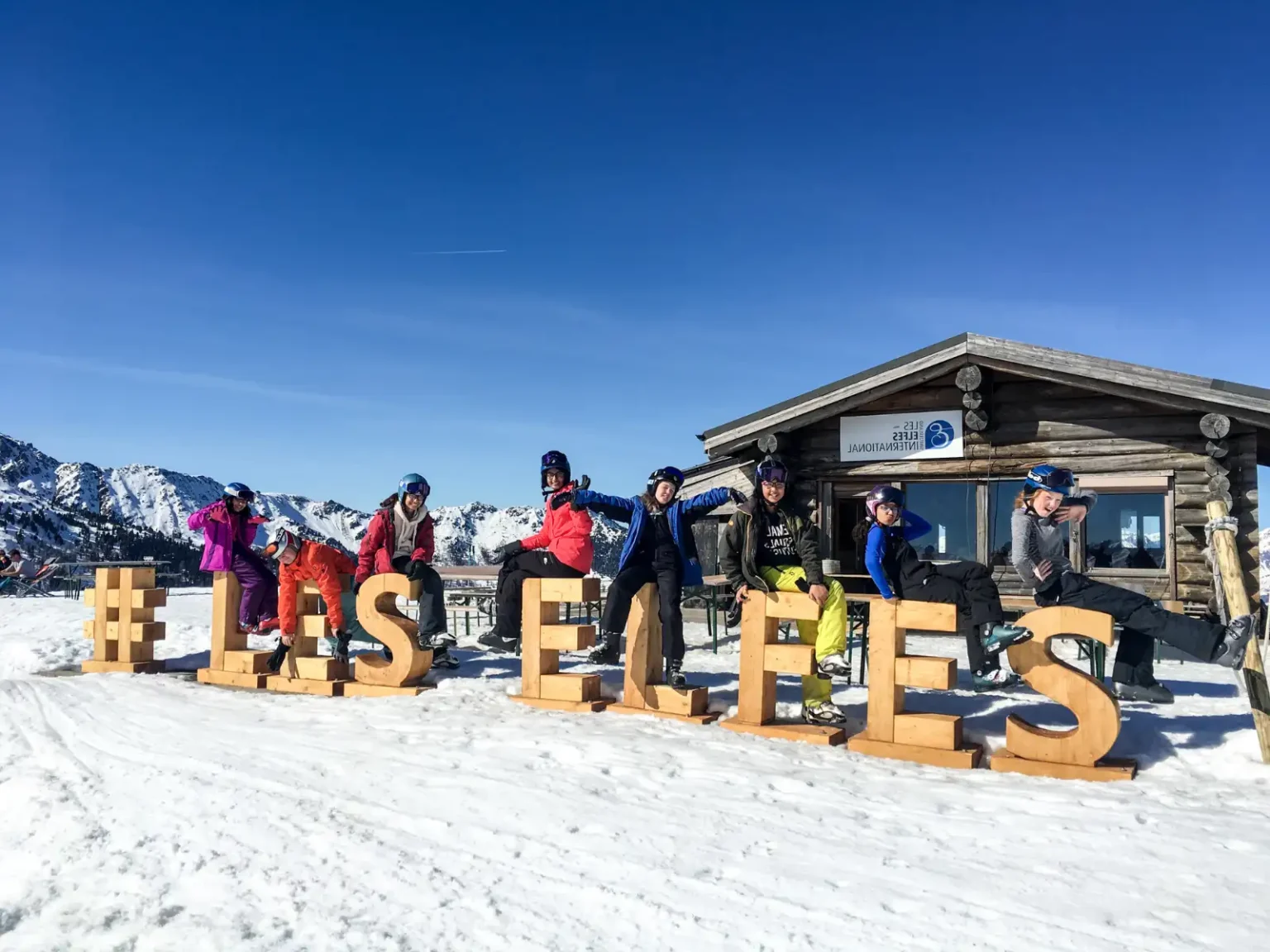 What Some Of The Parents Had To Say
Good afternoon,

First of all I'd like to thank you all of you for the fantastic experience that all of you gave to Alessandro. He came back home enthusiastic and he looks forward to coming back next year, this will be a good reason to remind him to study from the beginning of the school year!


Thank u soo much for everything !!
Aarya has come back with so many wonderful memories to last him a life time ... he really enjoyed skiing !! Said it was the best camp he has ever been to .. next year also in spring break he is there for sure ... thank u so much again for all the help and taking such good care of the boys !!! Next year my younger one also coming for sure !!
Take care
The children were very happy about the experience. I had a 2 hour drive to Geneva with all the fantastic stories about their Elfes experience. Pretty uncommon in these times of self immersion in our own smartphone devices. They loved everything, their teachers, the ski, their new international friends, the food, etc. With your level of curiosity to continue listening and learning, there is no limit where Les Elfes can grow. Cordially,
Our younger son, aged 15, has just spent 2 weeks in Les Elfes Winter Camp developing his snowboarding skills. This is his second winter here and in previous years his older brother visited Les Elfes 3 times. As usual, only positive impressions for both the boy and us, the parents! Vibrant international environment, excellent and attentive staff, professional coaches, magnificent views, great slopes, vastly improved snow skills!!! Well done Les Elfes International!
Thank you very much for everything.

Our son is absolutely amazed and more than happy for having spent this wonderful week at your Winter camp. We cannot feel prouder and happier to see him so proud of his work and having had so much fun. We deeply thank you for the amazing job and the enthusiastic and amazing team of Les Elfes behind this success and happiness.

Subscribe To Our Newsletter
You can subscribe to our newsletter to get to know about our latest products and exciting offers.