Any parent who engaged in fun activities during winter camp while young agrees that camp played a big role in instilling their life skills. Winter camps play a significant role in boosting the personal development of children. Educators may be cognizant that camp can help prevent winter learning loss.
While winter can be gloomy and cold, it makes the outdoors beautiful with ice, snowflakes, slush, and snow. Campers can use these materials to experiment with their creativity and develop problem-solving skills. We live in the digital era, where many children prefer sitting in front of their electronic devices instead of camping in the cold winter. How can winter camp contribute to a child's personal development? Read on to find out.
What is the Purpose of a Winter Camp?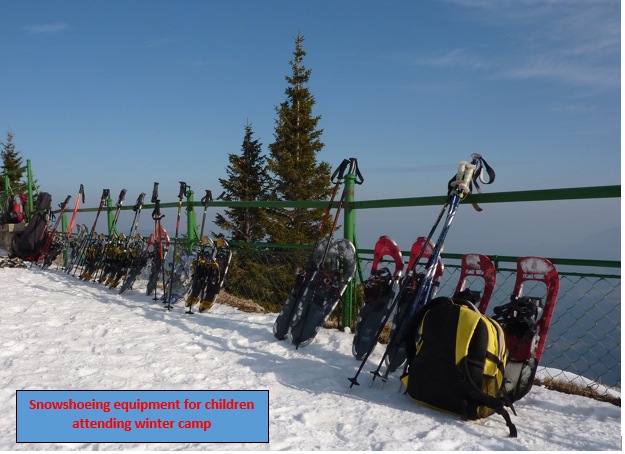 Sending children winter camping allows them to engage in outdoor activities such as snowboarding, keeping them active. Snow and ice allow campers to develop new skills like strength and gross motor while boosting coordination to make them more confident. Besides maintaining proper health practices, sending your child to winter camp helps them acquire excellent leadership skills. Once school resumes, children who attended camp will remember things easier than those who didn't. Other fun-filled activities that children can engage in while camping in winter include winter hiking, ice fishing, rock climbing, skiing in Verbier, and snowshoeing. 
Harnessing and empowering a child's strengths is the key to unlocking their limitless potential and fostering their personal growth.
Learning, Personal Growth, and Development
Many winter and spring camps have a theme and incorporate character-building, exploring, learning, and personal development. Parents looking for exciting winter activities for their children can choose from the different winter camp types in Switzerland, like cooking camps, sports day camps, science camps, and art camps.
Besides getting entertained, children will be challenged and educated. They also get an opportunity to explore their interests and gain goal-setting skills, become more self-aware and knowledgeable, and develop self-confidence.
Some studies suggest that many families that send their children to winter camp agree that the children become more self-confident while at the camp. Self-awareness is crucial and one of the numerous ways going camping can positively influence your child. Understanding themselves and the world outside the classroom can significantly affect a child's development and growth. 
Reducing Screen Time
As we've mentioned above, children today spend a lot of time watching their favorite shows on their tablets or on television. Research suggests that excessive screen time can interfere with your child's well-being, social skills, health, academic enrichment, and sleep. Sending children to full-day winter or summer camps allows them to take a break from their screens. Spending time outdoors around Lake Geneva helps them make new friends and explore new activities. 
Promoting the Development of Critical Life Skills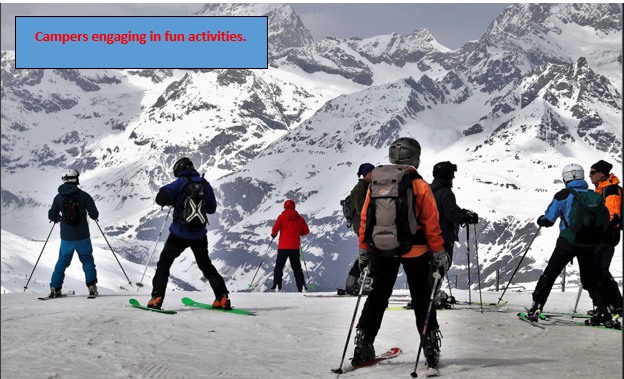 As campers engage in teamwork and collaborative activities, they discover and develop critical lifelong skills that help them cope with their challenges. The camp experience allows young people to master decision-making and communication skills to cope with change. Fun camp activities in Swiss offer team-building camping sessions that teach appreciation and togetherness.
How Does Winter Camp Help in the Personal Development of Children?
The Les elfes international ski resort offers a personalised experience to promote a child's emotional, social, public-speaking, and cognitive skills and overall personal development. The facility located in Verbier encourages skill development by providing games that encourage teamwork.
During winter camp, children have the time of their lives by playing, eating, and working as a team. Through teamwork, international school students attending camp master the art of managing conflict and coping with different personalities. By focusing on teamwork, campers grow individually and learn about the community's importance.  
Promoting Self-Esteem and Friendship
Winter camp is not as competitive as school is. This allows children to accomplish their goals at their own pace and time and still feel appreciated. Whether they learn to ski on the first or last day, they will feel happy for achieving something, boosting their self-esteem and confidence. During winter camp in Montreux, children meet, make new friends, and develop bonds that can last a lifetime. They also meet their peers from different backgrounds, from which they learn how to be tolerant and respect differences. 
What was the Most Important Thing to Learn at Winter Camp?
Children learn various things from attending winter camp. First, camping doesn't happen magically. It's a result of planning. Whether the children will stay in a chalet or the facility will provide tents, you need a proper plan for your children to have a successful experience. To ensure children learn from the planning phase, allow them to be part of it, so they can know what it entails. For example, you can help them identify and pack their camping gear.
Have them calculate how much CHF they will need for the entire trip. Ensure they understand that winter camps require more planning than summer camps. Children can apply this lesson differently in their lives. Planning is critical for school and careers, and camping is an ideal place to teach the art of becoming a great planner. Other lessons children can learn at winter camp include:
Risk-Taking
Children should know that taking risks can sometimes be necessary for their lives. For example, when children are out exploring nature, they have limited control, which equates to taking a risk. While taking risks comes with endless rewards, children should have a limit to the risks they take. Taking risks forces children to get out of their comfort zones, and this is where they achieve growth. Doing the same thing every day hinders growth. Allowing children to attend winter camp and engage in different activities is one of the methods of encouraging growth. 
Flexibility
While planning is critical to camping, campers should know that sometimes things happen that wreck their plans. Going winter camping teaches children the value of being flexible and adapting to situations. Children learn how to find an alternative if things don't go according to plan while camping. Winter camping teaches children how to manage what happens to them instead of focusing on the situation.
Winter camping allows children to meet new people and engage in fun activities. It also enables them to learn different lessons, as we've seen above. There are numerous reasons for sending your children camping this winter season. Besides creating unforgettable memories, they will acquire lifelong skills from the experience. Enrol your child for winter camp and watch them develop into mature young adults.
Cultural Awareness and Inclusivity
Winter camps play a pivotal role in nurturing cultural awareness and inclusivity among children. By bringing together young campers from diverse backgrounds, these camps create a rich tapestry of experiences where children learn about different cultures, traditions, and perspectives.
Sharing stories around a campfire, trying new foods, or participating in multicultural activities fosters tolerance and respect for others' differences. It's in these moments of togetherness, amidst the snow and camaraderie, that children not only discover the beauty of cultural diversity but also develop a sense of belonging and acceptance that lasts a lifetime.
Emotional Growth
Winter camps provide a unique setting for the emotional growth of children. Amidst the challenges of cold weather and unfamiliar environments, children often develop increased self-confidence, resilience, and a sense of self-reliance.
Overcoming homesickness, navigating unfamiliar terrain, and collaborating with peers in demanding conditions all contribute to emotional maturity. These experiences not only build their ability to manage stress and adversity but also foster lasting friendships and cherished memories, nurturing emotional growth in a holistic and meaningful way.
Conclusion
Winter camps play a pivotal role in nurturing the personal development of children. These unique environments provide a wealth of opportunities for kids to cultivate essential life skills, foster resilience, build confidence, and develop into well-rounded individuals.
Through outdoor adventures, social interactions, and exposure to diverse experiences, winter camps offer a transformative journey that not only equips children with practical skills but also shapes their character and instills values that will serve them well in the years to come.
As parents and caregivers, considering the enriching experiences that winter camps offer can be a powerful investment in the growth and future success of our children.