Spending a few days at a winter camp in Switzerland can be a fun and challenging experience. In this guide, we discuss important health precautions young campers should take so they can enjoy, learn and interact with their campmates throughout their camp's duration. Parents preparing their kids for the annual winter camp can also use this as a guideline on health tips at winter camp in Switzerland.
21 HEALTH TIPS AT WINTER CAMP IN SWITZERLAND
Going to winter camp is a process that needs careful planning especially since the venue is in a new country. We'll provide these important tips as a journey right from the planning phase, during the amp to the return journey after camp.
TIP#1 SAFETY STARTS WITH PREPARATION
You need to prepare well to guarantee your safety when going to winter camp. Preparing involves getting the necessary vaccinations, packing cold weather clothing, going for a medical checkup, etc. Parents taking their kids to winter camp should ensure they have everything they need during the trip. For example, ensure you pack any prescription medicine your kid might be using at the time.
TIP#2: EAT AND DRINK
Winter camp organizers provide plenty of food and snacks for campers to keep their internal furnace cranking and their daily calorie intake intact. Eating well is recommended because it keeps your body in good condition due to the higher metabolism experienced in cold weather. Don't be afraid to snack or finish the generous food servings you get throughout your camping period.
To the campers, there is no need to pack your food or snacks for winter camp as this is provided by the camp and included in the camping fee. It may be tempting to pack a few sweet treats but it's not recommended as high sugar intake in winter depresses your immune system and can cause systemic inflammation. A lot of sugar in winter can leave you susceptible to the flu and other cold-weather diseases.
TIP#3: REPORT HEALTH INCIDENTS IMMEDIATELY
Campers should be alert about their health and fellow campers' health at all times to be safe. Most winter camps have a team of instructors and a medic on site who can react to minor or major health incidents. The severity of a health incident should not dictate your need to report it or not. It could be a fever, inflammation, unexplained headaches, pain from an injury, chest pains, etc.
Some health issues are harder to detect especially where younger campers are involved. For instance, young adults with depression or mental health issues may not exhibit their health status until its too late. Alerting the organizers means they can monitor affected campers more closely.
TIP#4: TAKING PRESCRIPTION MEDICINE
Carrying on from the previous tip, campers must maintain any prescription medication schedule they might have while on camp. For young adults, it's easier because all they need is to carry their medicine to camp and continue taking it. Younger campers need to be monitored by an adult supervisor or caretaker to ensure they are doing the same.
On the same point, it's important for parents of younger campers who are taking medicine to alert the camp organizers so that the onsite medic can ensure they are taking it correctly. While it's easy to arrange transport to a medical facility in Zurich, Geneva, or any major city around camp, sometimes it may not help if an incident is reported late.
TIP#5: FOLLOW CAMP SAFETY PROTOCOLS
Many winter camps have comprehensive safety protocols that campers must follow to stay healthy and safe. You will get these safety protocols in print form or they will be communicated to you on arrival. For instance, Swiss winter camp organizers may require young adults to avoid coming into contact with dangerous plants or animals.
TIP#6: AVOID CONTAMINATED WATER
Always drink clean water provided by the camp organizers to avoid getting water-borne diseases such as diarrhea, typhoid, cholera, amebiasis, hepatitis, scabbles, worm infections, and gastroenteritis, just to name a few. Keep your water bottle with you at all times and always hydrate when necessary to stay healthy on camp.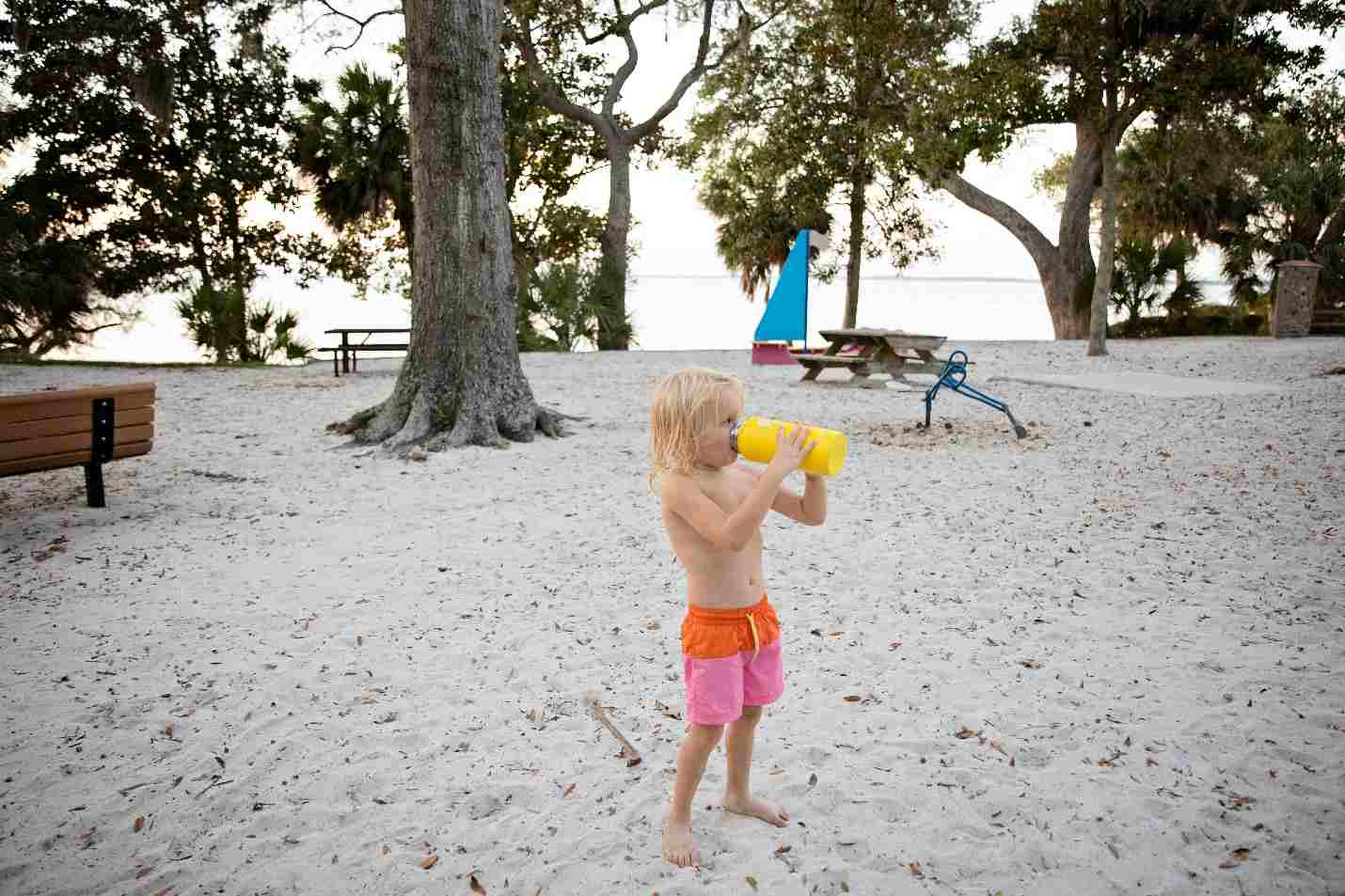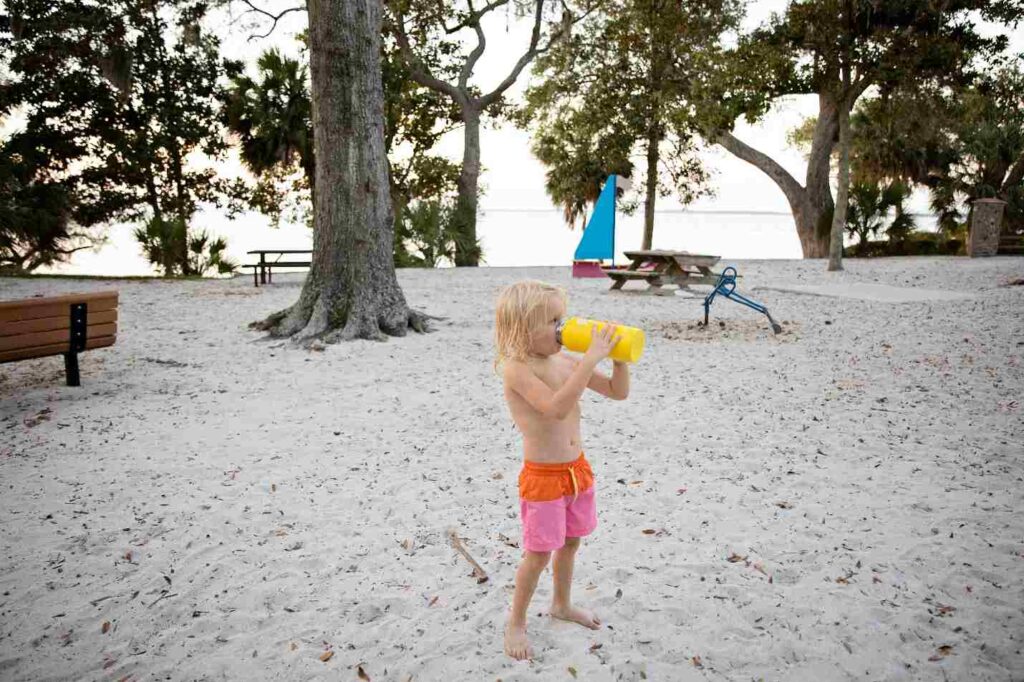 Sometimes children or young adults tend to take risks and may end up drinking contaminated water from streams or paddles. Camp organizers can prevent this by monitoring them at all times and providing clean drinking water at regular intervals. Ideally, water bottles should be replaced at least once or twice a day and on request.
TIP#7: CLEAN AND SANITIZE ITEMS
Always clean or sanitize personal items such as your toothbrush, face towels, dental floss, reusable cups, etc.  Cleaning or sanitizing these items ensures that they are not contaminated with disease-causing germs. Also, ensure that you store them in a clean dry place away from the elements and animals such as rodents that may venture into your campsite.  
TIP#8: BEWARE OF FOOD ALLERGIES
Food allergies can cause serious health complications, especially for younger campers. For this reason, parents or campers should alert the organizers early about any food allergies. Most camp organizers can prepare a separate dish for campers with known food allergies. Campers who may experience allergic reactions must alert the nearest adult in camp so they can be attended to.
TIP#9: GET ENOUGH SLEEP
It's easy to get carried away with the fun and games during winter camp that your sleeping hours are affected. To stay healthy, it's important to get enough sleep which is usually between 8 to 9 hours per day for young adults and children. Avoid staying up after lights out or spending too much time near campfires that you forget to set up your tent and sleep.
TIP#10: KEEP YOURSELF WARM
For your health, always keep warm by dressing warm. Always wear an extra layer of clothing, and use hand warmers, gloves, warm sleeping pads, and other essential cold weather items.
TIP#11: HELP FELLOW CAMPERS WHEN POSSIBLE
Sometimes you may need to take the first action if you notice a problem with your mates in camp.  For instance, be ready to help fellow campers who may have a problem or are too shy to talk to the supervisors on camp about something that is bothering them. In group sports sessions, ensure your mates are observing all safety protocols and avoid doing things that may lead to injury.
TIP#12: ASK FOR HELP WHEN IN DOUBT
Mistakes can be prevented if campers request help when they are unsure about something. It could be setting up a tent, operating ice-skating equipment, exploring biking trails, or anything else that carries some risk to the camper. Help is always readily available at most campsites and beginners should be willing to ask for it at all times.
TIP#13: OBSERVE MEAL TIMES
It's important to keep up with meal times so that you don't go hungry or have to eat cold food at winter camp. A good diet while camping keeps your energy levels optimal and ensures you have all the nutrients you need to fight off cold-weather infections.
TIP#14: MAINTAIN HYGIENE
Personal hygiene is important, especially in a camping environment where you come into contact with many things outside. Always ensure you take a hot shower in the evening or morning, brush your teeth, wash your hands before meals, store dirty clothes, etc.
TIP#15: KEEP YOUR BEDDINGS AND CLOTHING DRY
It's easy to get your bedding and clothing wet during winter camp which is not ideal especially when it comes to nighttime. Ensure your beddings and clothing are dry and properly insulated from the elements and put away or wash anything wet in your tent or living quarters.
TIP#16: KEEPING WARM AT NIGHT
The folks managing Switzerland winter camp for the young ones have taken every step and precaution to ensure everyone sleeps in a warm comfortable environment at night. To be safe, campers should make good use of camp facilities and sleeping items to stay warm and healthy at night. When in doubt, ask for help from any of the supervisors on camp.
TIP#17: USE PERSONAL PROTECTIVE GEAR AT ALL TIMES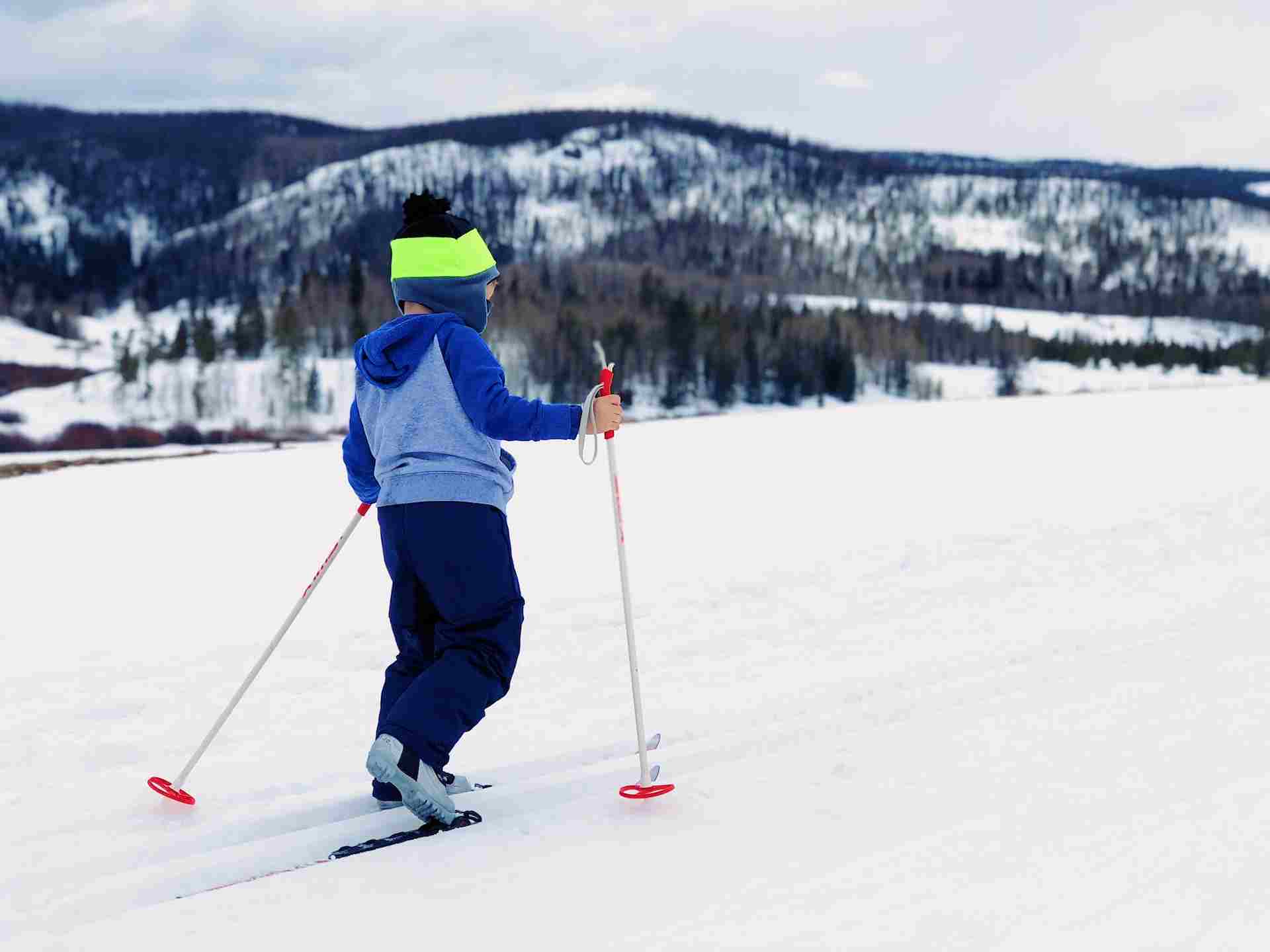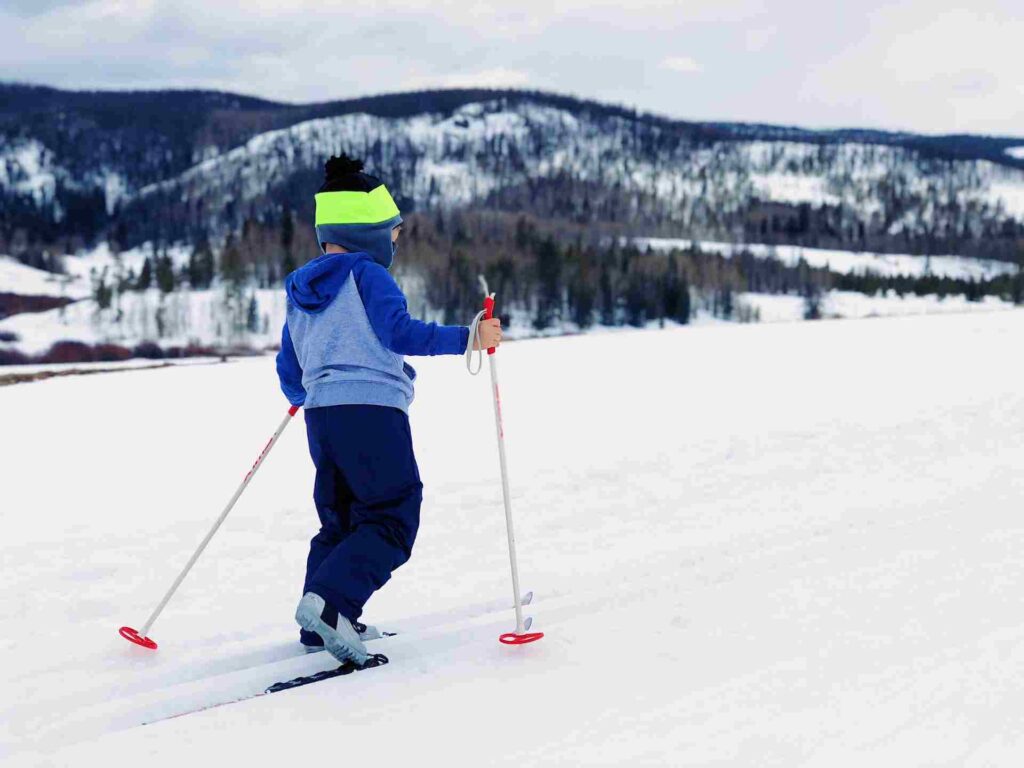 Always use personal protective equipment when you are participating in potentially dangerous activities such as ice skating, biking, or mountain climbing. Personal protective gear includes helmets, kneepads, gloves, climbing harnesses, and reflectors. They are usually provided at camp.
TIP#18: WASH YOUR HANDS
Hand washing is very important for everyone at camp especially before and after meals. Your hands could be carrying germs and other harmful substances from your daily activities that can get into your body and make you sick. Make sure you wash them properly before and after meals, after sneezing or blowing your nose, and after touching dirt throughout the day.
TIP#19: MOISTURIZE FREQUENTLY -TAKE CARE OF YOUR SKIN
Below-freezing temperatures mean your skin will dry up faster than normal which might pose a danger to your health. Take care of your skin by keeping lotion or a moisturizer with you at all times and using it when your skin becomes dry.
TIP#20: DRINK WARM WATER
It's recommended to drink warm water during weather especially if you are exposed to the elements outdoors. Warm water helps wash viruses and germs from your system and keeps you hydrated.
TIP#21: EXERCISE
Don't forget to exercise by participating in physical activities during winter camp. Exercise keeps your blood circulation at optimal levels and is generally good for your health.
WHAT ARE SOME OF THE BENEFITS OF WINTER CAMP?
There are many reasons you should consider sending your kids to a Swiss winter camp or attending one if you are a young adult. Here are some of them:
SWITZERLAND IS AN AMAZING WINTER CAMP DESTINATION
There is no doubt that Switzerland is one of the most popular winter holiday destinations in Europe. Every year, thousands of people from around the world visit Switzerland to enjoy its magnificent landscapes, engage in fun activities in the mountains, and take in all the good things this country has to offer.
Visitors are assured that they will be able to enjoy every possible fun and educational activity in Switzerland more than anywhere else in the Schengen area. The swiss alps and numerous winter destinations in Switzerland are among the most popular in the region.
ENJOYING AND LEARNING WITH AGEMATES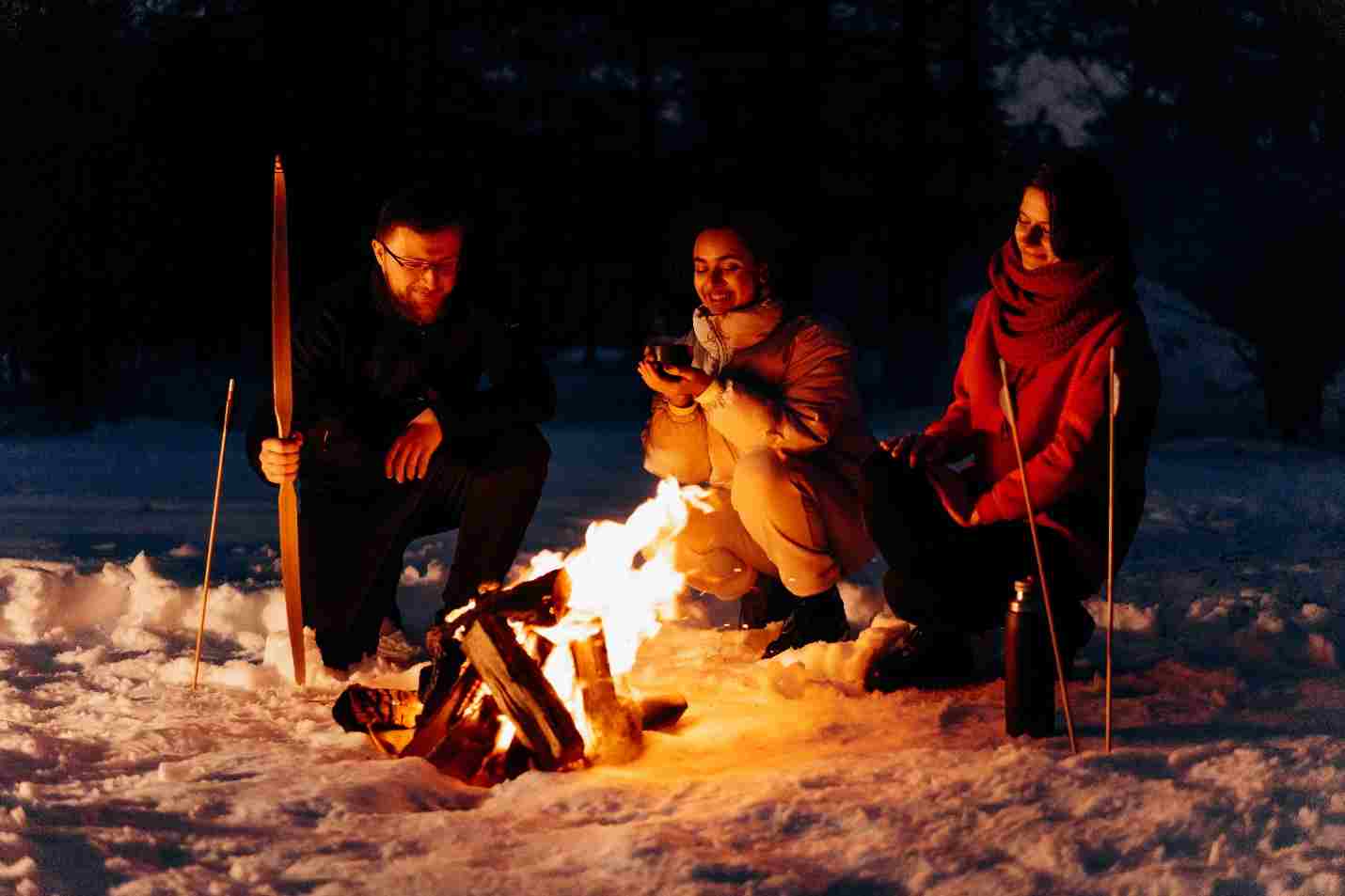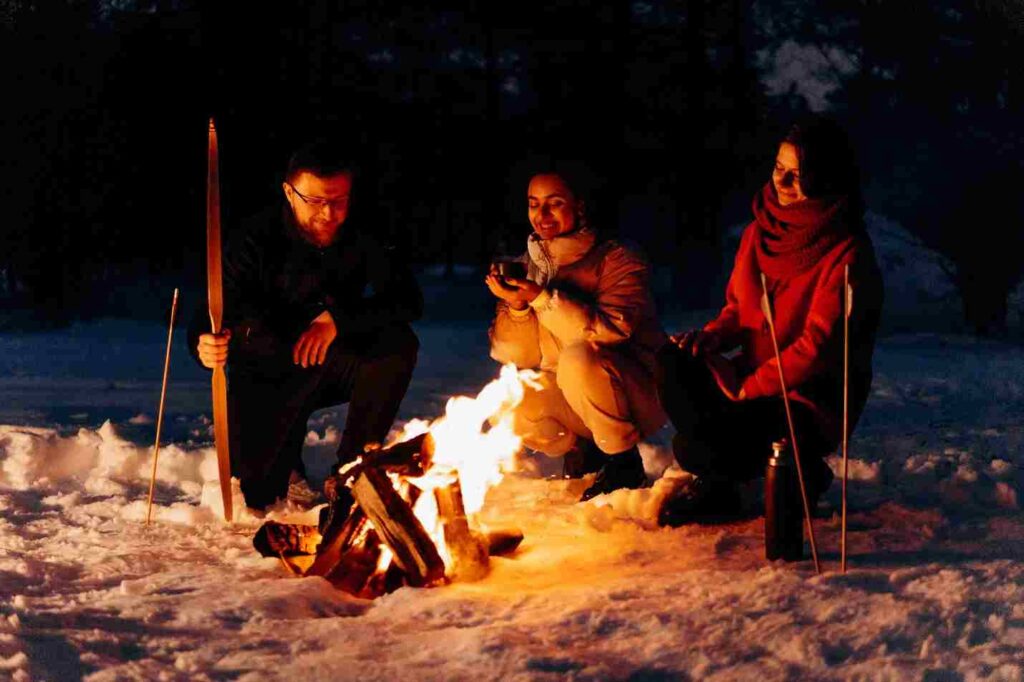 Going to winter camp means joining agemates from around the world in a fun-filled environment. Les Elfes is among the top winter camp organizers who welcome kids and young adults from around the world. Experiences and camps are usually divided into age groups for better group dynamics.
WINTER CAMP EXPERIENCES BOOSTS SELF ESTEEM
Going to winter or summer camp is a great way to boost confidence as the attendees get an opportunity to have positive interactions with others in a controlled, safe environment. It doesn't matter if it's a brief day camp or a long camp that stretches over the winter. Such experiences have been proven to boost self-esteem among the youth and young kids, especially the shy ones.  
HAVING FUN AND ADVENTURE DURING WINTER CAMP
Perhaps the most attractive thing about going to winter or summer camp is the fun and adventure activities attendees can indulge in. Some examples of winter activities for all age groups visiting Switzerland include:
Outdoor adventures- hiking, bird watching, exploration, building snowmen, etc.
Ski and Snowboard activities- Camps are usually near a ski resort with professional instructors and safety gear.
Sledging
Hockey games and other engaging winter sports
Igloo building
Ice Skating
Disco parties
Group games and challenges
Rock climbing – with instructors and climbing equipment available
Most young adults or kids will be eager to travel if you tell them about their winter camp itinerary. For young adults, it's a good opportunity to have memorable experiences in Europe's best winter holiday destination.
LEARNING ACTIVITIES DURING WINTER CAMP
Going to winter camp also presents an opportunity to learn new skills like foreign languages, public speaking, teamwork, storytelling, critical thinking, spelling, basic math, etc. Other winter camps also include more complex learning activities like rock climbing, survival skills, self-defense, emotional intelligence and so much more.
WINTER CAMPS TEACH INDEPENDENCE AND RESPONSIBILITY
An overlooked downside of keeping the young ones in a familiar, "safe" environment is the fact that it eliminates or delays their urge to be independent. They never try new things, take risks or take it upon themselves to accomplish something without supervision. Winter camps are usually about putting them in challenging environments where they can be independent and responsible.