We've launched a new website!
While working through the launching of our new website, we thought it might be an ideal time to go through the things that we do as one of the world's premier summer camp, winter camp, spring camps. We will endeavor to go through each of the services that we offer, and answer any questions about who we are, and what we do. Each section will contain links to the restructured web site that we have condensed after operating for more than 30 years.
Les Elfes is a camping facility that was launched in the year 1987. By partnering with professionally qualified and experienced staff, the camp has managed to organize and offer the best adventurous activities. There are stringent safety measures in place to ensure both students and their minders are safe throughout their stay. Thousands of students and teachers flock Les Elfes every year for an exciting camping experience.
One interesting thing about Les Elfes Switzerland is: campers are taken through various experiences customized to encourage personal development. The facility is specially designed to ensure that attendants feel at home away from home. While here, you can participate in a wide range of activities.
These include summer based activities, winter-based activities, day and night activities, as well as learning activities. Les Elfes prides itself on having an international setup which sets it apart from the rest. Students visiting Les Elfes will have an opportunity to learn new skills. These include; mountain biking, snowboarding, a wide range of sports, skiing, as well as new languages. Students will also be exposed to diverse cultures and have the opportunity to make new friends.
The facility which started with a small chalet accommodating 100 students annually has since transformed. Today, there are three campuses in Les Elfes capable of accommodating more than 5,000 students from different nationalities annually. Unlike in the past when the facility only specialized in outdoor sports, students can now get diverse skills.
These include; career orientation and mentorship. Leadership training programs, how to protect identity while browsing through the internet, and etiquette lessons. The facility is open to the public from December through to October. Some of the students who camped at Les Elfes would later return as employees at the camp.
Les Elfes is the brainchild of Nicole and Philippe in collaboration with other partners and has its headquarters in Verbier. Up to 100 staff works in various fields in Les Elfes more so during summer. 
Summer Camps
Les Elfes summer camp allows campers to explore the outdoors, learn independence, self-reliance, and development, and meet new people. The summer camp is classified into three age groups to help you choose the best camp for the children. They also help the children to connect with their peers from different countries. The three age groups are:
The Discoveries Age Group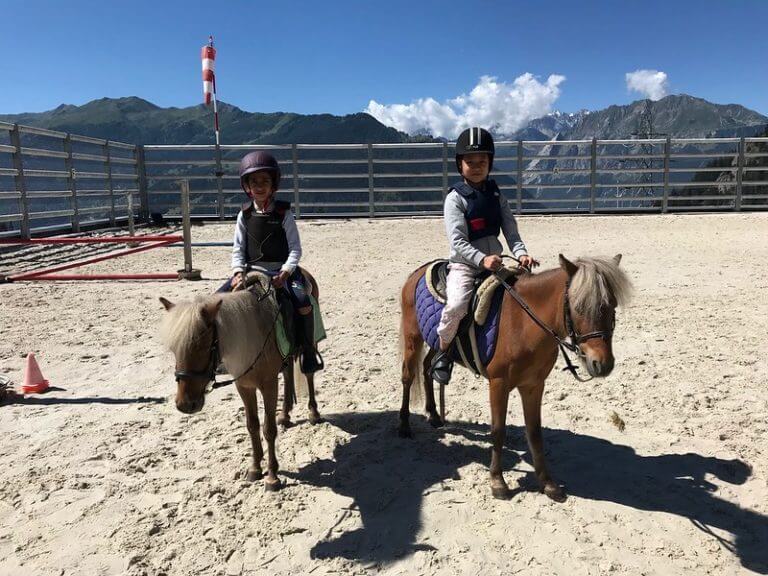 This camp is designed for campers aged between 6-19 years old to give them the ultimate first camping experience. Campers in this age group will be under the supervision of committed staff who guide and take care of the children's development. Campers in this age group are divided into small groups to make them manageable.
Their instructors take them through a wide range of activities fit for their age group. Some of the activities in this category include: treasure hunts, mountain biking, rock climbing, natural hikes, mini-Olympics, mini-golf, team building, paddle boarding, kayaking, tennis, orienteering workshops, banana boating, football, table tennis, art classes, labyrinth adventure park, sports day, and cooking workshops among others. 
Explorers Age Group
The explorers' age group caters for campers aged eleven to fourteen years. There are more interactive and challenging activities. Supervisors prepare campers in this group to get out of their comfort zones and become more independent. Activities in this group include mountain biking, rock climbing, nature hikes, trotinettes, mini Olympics, kayaking, mini-golf, team building, paddle boarding, tubing, football, tennis, swimming, orienteering workshops, banana boating, table tennis, sports day, and wakeboarding. 
Pioneers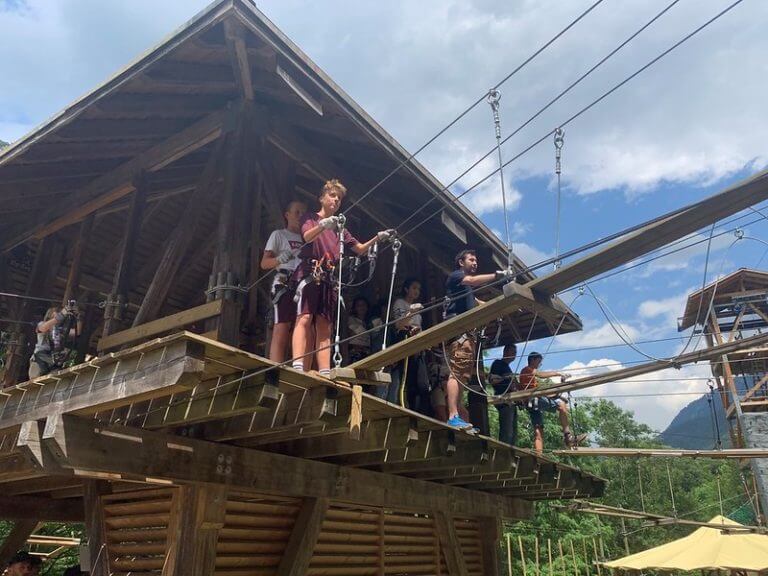 The pioneers' age group caters for campers between the ages of 15 to 17 years old. It's the most challenging category which encourages students to push their boundaries and attempt new things. Campers in this category are not only energetic but also vibrant and there are numerous activities to cater to them. 
Summer Camp Activities
During summer, the weather is friendly and there are many activities at Les Elfes to engage in. These are customized to meet the needs of each camper regardless of their age. They include paddle sports, lake activities, and mountain activities. Campers can also enroll in private lessons and optional courses. 
Summary
Les Elfes is an adventure-based summer camp that offers more than 40 different outdoor activities. Campers will have the opportunity to learn a new language and discover the history and culture of Switzerland. They will also create unforgettable memories and lifetime friends from different parts of the world.
Winter Camps
Les Elfes winter camp runs from December all through to the end of April. There are between 1 to 4-week long winter camp sessions both for children and teens aged between 6 to 17 years old. The facility is committed to creating a balance between outdoor skiing activities and indoor activities, especially during severe snow sessions.
Some of the indoor activities include learning a new language. Outdoor full day activities include snowboarding and ski lessons. There are both snowboarding and full-ski lessons in Les Elfes which offer comprehensive evening activities and an apres-ski program. There is a wide variety of kid-friendly winter activities for campers to choose from.
These include building igloos, sledging, torchlight hike, ice skating, disco, building a snowman, and hockey. The youth camps at Les Elfes offer child-friendly activities and are located in the heart of the scenic Alps. 
Summary
Les Elfes Switzerland offers a wide variety of child-friendly activities for campers to engage in. There are both outdoor and indoor activities. Campers can engage in indoor activities in the evening or during extreme snow.
Spring Camps
The spring camp in Les Elfes Switzerland provides allow campers to engage in adventurous activities. Accommodation is available in both Verbier and Zermatt campuses. Campers will engage in various activities in the Les Elfes spring camps such as language courses.
They also get a chance to visit some of the popular organizations and cities in Switzerland. This enables them to appreciate the history and culture of the country. Campers will be under the strict supervision of experienced counselors, instructors, and mountain guides. 
Summary
Spring camps provide students with an opportunity to traverse through popular cities and organizations in Switzerland. This provides an ideal opportunity for the students to learn the country's history and culture.  
Ski Trips
The fully supervised ski trips at Les Elfes Switzerland run for an entire week. Students visit various popular mountain resorts. Whether you are a beginner or an experienced skier, there are experienced snowboard and snow ski trainers who guarantee safety. The ski trip program has been in existence for more than 20 years.
It comprises of 6 skiing days complete with well-supervised apres-ski and evening activities. Campers will engage in a ski race, a barbecue, and a prize-giving show. Many parents and teachers opine that ski trips lack effectiveness as an educational component. However, experts say that ski trips are beneficial when it comes to instilling in students good and positive skills. 
What Students will Learn During Ski Trips?
Students will have a wide range of things to learn during ski trips. They include, how to collaborate in a group of other campers from various parts of the world. Further, an outdoor experience will help the students to develop great interactive skills.
Sports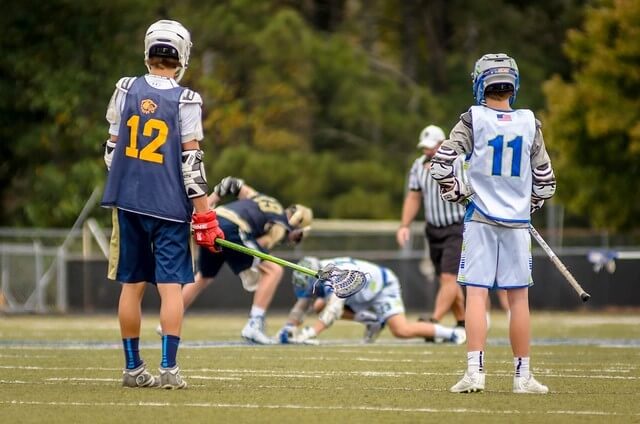 Students will learn at least one new sports such as snowboarding and skiing. Mastering these sports is easier when the students are young. The ski trips will help familiarize themselves with ski equipment such as boots, skis, poles, and binding. They will also master timing and balance to help them master how to turn in snow slopes. 
Personal Development
Ski trips will help students enhance their skiing skills as well as develop group and personal development. This will go along way in boosting their interpersonal skills and self-confidence. 
Summary
Ski trips offer tremendous benefits to students by developing their positive skills.
Field Trips
Field trips at Les Elfes run from the beginning of May to the end of October. There are 7 different field trips in Les Elfes where students visit the camp's privately owned campus located in La Tzoumaz in Verbier North. Supervisors will be available to keep the students in check throughout the trip.
Summary
Students and teachers can leverage the Les Elfes Switzerland field trips to learn more about the camp.
The Les Elfes Blog
Are you looking for tips about summer camps, winter camps, spring camps, or even ski trips? If you are, the Les Elfes Switzerland blog will provide you with all that information and more. Parents can find tips about camping, how to prepare their children for camp, and how to make travel arrangements. There are numerous tips for teachers and the students too. Feel free to sign up for the Les Elfes Switzerland newsletter to receive blog posts and updates when they're available. 
Summary
The Les Elfes blog is your one-stop source of information. Whether you're a teacher, a parent, or a student, there are numerous tips you can benefit from.
Contact Us
You can contact Les Elfes Switzerland through their telephone or fax numbers. You can also choose to send an email address, or fill in the form available on their website.
Summary
Get in touch with us in case of any questions, concerns, or even complaints. Our experienced staff will be on call to address your concerns to guarantee satisfaction.