1. Ensure Campers are Vaccinated
Many camps in Switzerland need proof of immunization. According to pediatricians from the American Camp Association, if campers are not immunized, then the risk of having disease outbreaks increases. The American Academy of Pediatrics recommends that kids be fully immunized before their first day in camp.
2. Sleep
Getting adequate sleep promotes a camper's mental health and wellness, restores their energy, helps them rest, develops their resistance, and boosts their growth.  
3. Understand Food Allergies
According to the CDC (Centers for Disease Control) more than 7% of children have one food allergy. If your child suffers from food allergies, alert the camp staff members, so they know the foods they are allergic to and how to manage possible causes. 
4. Take Your Child for a Physical Exam
A physical exam is critical if the child is going to a camp with numerous activities or if they have a chronic disease like diabetes or asthma. 
5. Frequent Hand Washing
Campers will get dirty as they engage in their day-to-day activities. However, washing hands regularly with soap and water, especially after every activity and before meals is important. 
6. Use Sunscreen
Summer camp involves lots of outdoor activities to keep children occupied, help them make new friends, and keep them free from homesickness. Using sunscreen helps protect campers from sunburns.
7. Eat a Healthy Diet

Campers should constantly replenish their bodies with healthy summer meals throughout the day. Staff members in many Switzerland camps prepare and serve healthy child-friendly meals. Remember, summer camp can be hectic, and children can easily forget to eat well. However, camp staffs always ensure that every child eats a nutritious and balanced diet.
8. Wear Proper Clothes
Campers should dress in comfortable clothing that can protect them from injury. For example, closed-toe shoes and sneakers are ideal footwear, while light t-shirts and hats are ideal during sunny weather. 
9. Tick Bite and Bug Prevention
Bugs are common during summer. Pack insect repellent for your children and encourage them to wear pants and long-sleeved clothes. Children should stay away from places where ticks are common, like wooded and high grass areas. Tick bites result in Lyme disease. 
10. Make Excellent Meal Choices
While there are numerous meal varieties in summer camp, children do not have to munch on everything. Eat everything in moderation and insist on low-calorie foods like vegetables and fruits. 
11. Stay Hydrated

Campers should have easy access to fluids, especially water, during sleep-away camp. Children will get easily dehydrated during camp due to exposure to high humidity, temperatures, and numerous outdoor activities. Provide a water bottle for your child to help them hydrate. Young campers need up to two litres of fluid every day, while older children should take between 2.5 to three litres. 
12. Visit the Nurse if You're Unwell
Camp directors encourage campers to report any sickness to the resident camp director. 
13. Maintain Accuracy and Honesty on Health Forms
As a parent, explain your child's health history and let the resident medical staff know about any special needs your child may have. For example, is your child lactose or gluten intolerant? Do they suffer from behavioral diagnoses such as autism or ADHD? Let the camp staff know. 
14. Sick Children Should Remain at Home
Many disease outbreaks reported in the camp emanate from illnesses at home. When a camper falls sick just before camp, they can be frustrated. However, staying at home until they feel better is always the better option. 
15. Ensure the Child is in Good Shape
If your child is not passionate about sporting activities like athletics, chances are they spend a big chunk of their time in front of the television or their electronic gadgets. Children attending summer camp are exposed to strenuous activities like hiking, swimming, and tug-of-war. 
16. Stretch More
Campers should take proper care of their bodies even while resting to remain fit. Stretching is crucial, according to Mike Hervis, an assistant athletic trainer. He says; 
"We see many injuries come through our doors that could have been mitigated by more consistent stretching," he says. "We often give athletes stretches they can do throughout the day with little to no interruption to their daily routine, such as sitting in class while doing a hip stretch."
17. Stress Management
Stress is likely to occur when campers are under pressure or stuck in a demanding situation. It is one of the common problems that camp counselors help fight. Stress doesn't affect adults only. Young campers, too, can suffer from stress, especially after navigating a hectic school year amid the Coronavirus pandemic. Stress can be uncomfortable, but sometimes it helps campers acquire excellent skills to handle difficult situations. 
18. Teach Kids Self-advocacy and Care
While at summer camp, your children should advocate for their well-being and health now that their parents will not be there to monitor them. If the child is under medication, ensure they know when they should take them. Teach them how to stand up for themselves when health care providers at the camp seek to know their allergies or the medication they are taking. Make sure the child knows essential self-care and hygiene practices. Teach them healthy habits like coughing into elbows or tissue and disposing of it well, washing hands regularly, and not sharing utensils and ware containers.
19. Incorporate Approximately 30 Minutes of Physical Activity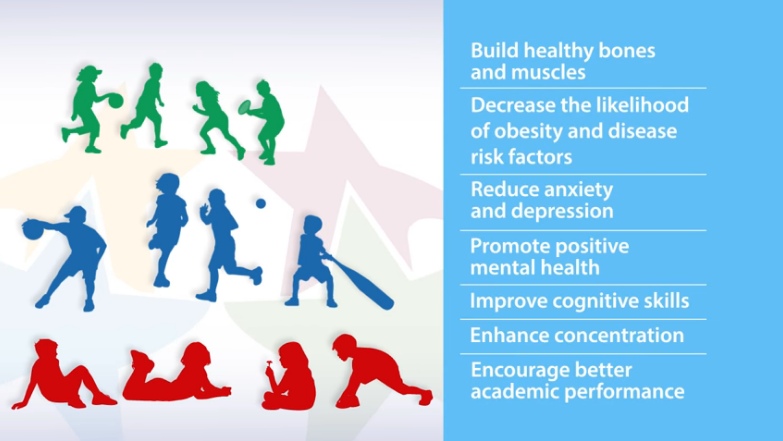 Physical activity helps campers develop strong muscles and bones, enhances their cardiorespiratory fitness, reduces symptoms of depression and anxiety, controls weight, and minimizes the risk of developing lifestyle-related diseases. Engaging in physical activity can promote healthy camp habits like including nutritious foods in diets. Encouraging campers to participate in physical activities instills a healthy lifestyle that they can practice beyond the camp. 
21. Ask campers to provide camp officials with an annual health report from a certified healthcare provider. 
22. Children with a history of chronic diseases like asthma, allergies, and seizures should provide a medical clearance report before they are allowed to go camping. Parents should also plan how to manage such problems should they arise. 
Finally
Sending your kids to summer camp comes with various benefits. As a result, you want a reliable system you can use to book your child's camp in advance.