The COVID-19 pandemic has disrupted learning for all learners across the world in the past year. Gov. Institutions in various parts of the world have to adopt robust measures to prevent pandemic learning loss. In this article, we shall discuss the impact of COVID-19 on the education system and strategies schools can adopt to reduce learning loss in middle and high school students.
Are you considering enrolling your child in a Winter Camp in 2021?
Find out what Les Elfes has to offer!
The COVID-19 Pandemic Triggered School Closures
At the onset of the Coronavirus pandemic, governments across the world announced school shutdowns. Then, some officials in the US said it would be a few weeks or months before the reopening of schools. However, an increase in new infections kept students away from learning environments for an entire year.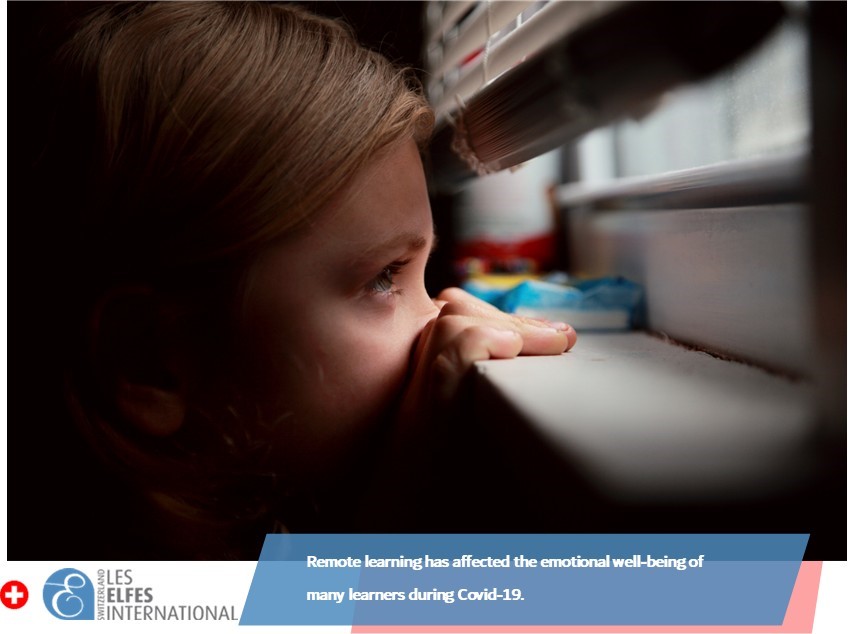 Educators and students had to do with other learning techniques like distance learning to avoid further interruption of the new school year. While remote learning has played a significant role in promoting academic progress, it has affected the emotional well-being of many learners. For example, anxiety and depression cases have surged, and some students have lost interest in learning. 
Estimating the Impact of the Pandemic Learning Loss on the Academic Year
The learning loss might be more significant in some subjects like mathematics. On average, students will likely lose approximately nine months of learning by the school year's conclusion. With the rollout of the COVID-19 vaccinations, schools are more ready to prevent continued learning loss.
Governments should lay down structures to ensure learners go back to school where possible. Enhancing remote learning will also go a long way in preventing further disruption and ensuring students catch up with the grade level they lost during school closures.
To recover, school systems should adopt post-pandemic approaches to enable students to reach their full potential. They will also need to address the lasting education policy inequities. 
Adapting to Remote Learning Realities
While some students are still learning remotely, conditions have improved tremendously. More schools have modified their outreach, teacher training, and curricula to promote engagement with parents and teachers.
According to statistics, 60% of K-12 students in Texas and New York began their 2020-2021 school year remotely, while 20% started with a combination of in-person and remote classes. The other 20% resumed in-person classes. These statistics show a mixture of approaches in different public school districts across the USA.
Maintaining student engagement in a remote setting can be challenging. Recently released data from a teaching software provider published on McKinsey shows that student engagement in remote mathematics coursework dropped by nearly 11% during fall compared to participation before the pandemic. The drop among low-income students was 16%, while high-income student engagement dropped by 2%. 
Reducing the Pandemic Learning Loss will be Challenging
The COVID-19 pandemic has altered the education system in the US and other parts of the world. Many schools have had to implement strategies with no certainty on the results. Current remote learning research is established on virtual charter institutions that do not represent the public school community.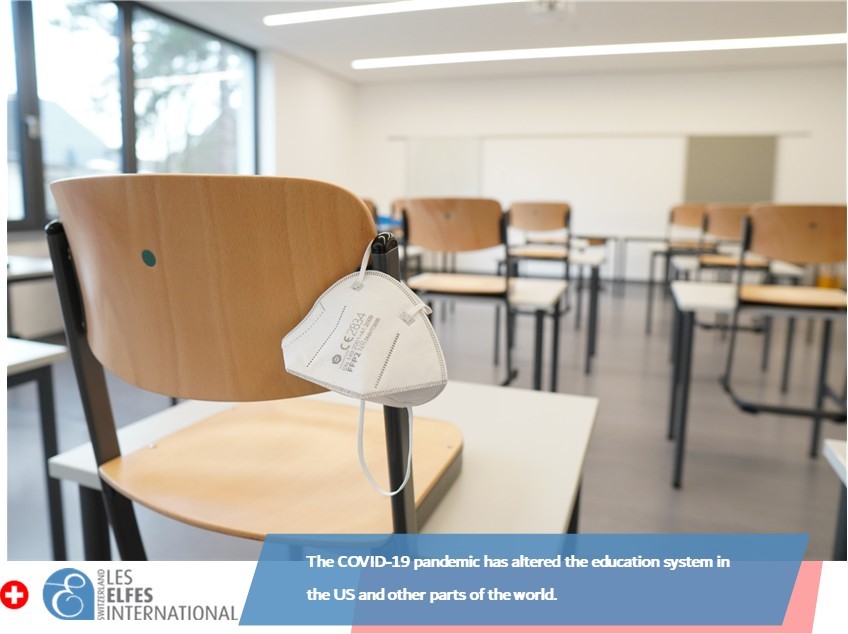 There are no proper studies to show the effect of hybrid education models on learning, student's mental health, and limiting the spread of COVID-19. As a result, schools struggle to outline adequate learning strategies while researchers cannot anticipate the effects of current disruptions.
Based on the pre-pandemic studies of the impact of virtual learning and evaluation data acquired at the beginning of the current school year, here are some scenarios that educators should consider succeeding in reducing learning loss.
·       Lack of Progress
This scenario defines what learners would have lost if governments and schools had not switched to remote learning. With numerous improvements in place currently, education experts believe they have thwarted the worst-case scenario. 
·       Status Quo
In this scenario, students will have to remain in their current learning systems until the end of the school year. However, the quality of their remote learning will be more improved than ancient virtual charter institution performance. 
·       Improved Remote Learning
Here, students will remain in their current learning systems until the end of the school year but with tremendous hybrid and remote learning quality improvements. 
·       Back to School
This scenario, similar to the status quo, ended in 2020, after which students resumed an in-person learning approach from January 2021 to the end of the academic year. 
These scenarios will have a significant effect on current achievement gaps. Improving the quality of remote learning and reducing the length of the interruption could lower learning loss effects, especially for vulnerable students. 
How to Prevent Pandemic Learning Loss
Many schools in California and other parts of the world have adopted strategies to implement remote learning during school closures. However, more needs to be done to reduce learning loss and ensure students make up for the lost time. 
·       Target Strengths and Overlook the Negatives
According to NWEA research, many students experienced massive learning losses in reading and maths following the pandemic. The losses resulted from a bizarre pandemic that was magnified by inequities in the education system.
While schools, parents, teachers, and students are not to blame, we should avoid negative terms like learning loss, COVID slide, and falling behind. Such terms only worsen an already dire situation and create a shaky learning foundation.
By assuming an asset-based concept to learning loss, both teachers and parents demonstrate to their kids that even though they did not complete their maths curriculum, they:
Mustered the art of seeking help
Acquired time management and coping skills
In the end, learners will bring their adaptability and resilience to school, which educators can bank on to forge ahead. 
·       Work from the Bottom Up
There is no universal approach to compensate for learning loss. How then do you determine where to begin? According to the HMH Academic Planning and Analytics Senior National director Dr. Stephan Knobloch, the following planning order could work well.  
Develop relationships with learners, their families, and caretakers.
Provide equitable learning tools
Support teachers with continuous professional development
Determine vital remediation skills and begin with grade-level lessons
Dr Knobloch reiterates teachers must start at step one to make up for pandemic learning loss successfully. While you may want to leverage an adaptive software tool, it will be ineffective if students lack a computer or WiFi. A teacher who has not engaged in online teaching may not understand how to leverage technology to fill skill gaps without training, resources, and continuous support. 
·       Focus on Socio-Emotional Learning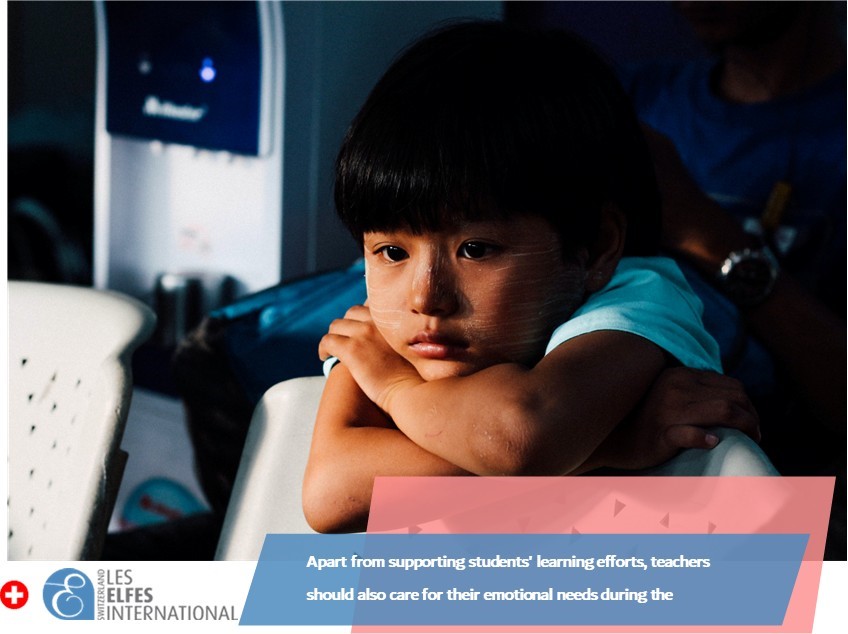 We can leverage examples of previous unfulfilled learning. Research conducted on victims of Hurricane Katrina indicates that they experienced concentration challenges and often displayed signs of depression in the subsequent months.
Apart from supporting students' learning efforts, teachers should also care for their emotional needs during the pandemic. Learners will have a difficult time studying if their basic needs remain unmet. Many students struggle with anxiety and fear of contracting the virus, loss or reduced family income, and food insecurity. To reduce learning loss, focusing on wellness and health is crucial. 
·       Provide Support and Scaffolds
Students have had different levels of learning loss and unfulfilled learning. Many teachers have met their students online, while others will meet them for the first time since this fall's pandemic.
Before providing the support and scaffolds students require, educators should consider using high-quality diagnostic and standardized tests. These tests will help identify the necessary skills students require to recover from the learning loss.
Teachers can also leverage the just in time strategy to reduce learning loss. In this approach, mediation occurs as students come across grade-suitable materials. Giving students a vast range of entry points to the scaffolds, content and modified instruction is crucial in ensuring that grade-level content is more accessible.
·       Work on Grade-level Content
Teachers may want to evaluate student's test scores immediately, remediate, reteach, or determine their skill gaps. Research suggests that these practices are not only ineffective, but they could also trigger student disconnection from school and more inequities. Remediation can have adverse effects on students who are already a grade level behind. Teachers should focus on covering grade-level content and ensure it is easily accessible to prevent more learning loss. 
·       Use Technology to Work on Skill Gaps
Now that many students are learning remotely or in a combination model, teachers can use technology to work on skill gaps. However, all students should have access to technology. Adaptive software tools analyse students, track their progress, and allocate particular skills. Students who have no technology access at home can use these tools at schools. Parents can also mobilize the community and nonprofit organizations to avail WiFi hotspots and other tools students can use after school.
Conclusion
Many students are struggling with pandemic learning loss across the world. Schools, parents, and teachers can use the tips here to help learners cope with the challenges and reduce losses. The journey to recovery may be challenging, but learners can make it with the necessary support. 
ARE YOU LOOKING FOR A WINTER CAMP FOR YOUR CHILD?