Sending your children to summer and winter camps is beneficial. However, your children are growing older and will soon be headed to the University.
Have you thought about your children's future?
Where do you want them to study?
Are you considering sending your child to international Universities?
In this comprehensive post, we shall:
Have a brief introduction of Switzerland as a preferred camping destination
Available institutions of higher learning in Switzerland and their rankings across the globe
Why go Camping in Switzerland?
Whether you prefer going summer or winter camping, Switzerland is one of the most preferred camping destinations across the globe.
What with the beautiful environment to marvel at, sufficient snow during winter, and massive ski resorts?
Verbier, one of the largest ski resorts in Switzerland is where Les Elfes is located. Apart from being a leading all year-long camping resort, Les Elfes values diversity.
This explains why students attending camp will be exposed to a combination of fun and education-related activities.
Particularly, the facility values education both within the camp and after your children are past the camping age.
The team is committed to ensuring that children land in the best Universities that offer quality education in Switzerland.
Unlike in the past, Switzerland has evolved and is fast becoming a hub for international standard Universities that host students from various parts of the globe.
Every parent yearns for good quality education for their children and Switzerland is today one of the best learning destinations.
Your child will not only excel in their studies, but they will also prepare for their future in the career world.
Universities in Switzerland
Switzerland is popularly known for its outstanding chocolate manufacturers, sumptuous chocolates, and exhilarating mountain climbing activities.
However, when it comes to education these hardly matter.
The country is home to some of the highly ranked and globally recognized Universities across the globe.
A glance at the prominent university rankings exposes you to a good number of universities located in Switzerland.
University of St. Gallen, for instance, is ranked among the best institutions of higher learning in Switzerland.
The facility prides itself on having various law, engineering, medical, and business schools. The facility also has various unique colleges whose courses are recognized around the world.
Further, they are famous for being the most competitive and selective universities in the world.
Nine out the universities in Switzerland were featured in the QS World University Rankings 2019, where they were among the top 650 institutions of higher learning.
EPFL (Ecole Polytechnique Fédérale de Lausanne) and ETH Zurich (Swiss Federal Institute of Technol) were in the top 30 globally with five more universities being ranked among the top 200 best global universities.
These rankings are not only impressive, but they are a clear indication that; Switzerland is committed to ensuring that students receive the best education.
Universities in Switzerland are international both academically and in regards to their student communities.
Four out of the ranked universities in the country are ranked among the top 100 for having a good percentage of international students.
Further, Switzerland universities employ a big percentage of international academic staff as compared to universities in other various other countries.
Swiss Universities that Ranked Among the Top 100 Globally
These include:
1. ETH Zurich (Swiss Federal Institute of Technol)
ETH Zurich leads the other universities in Switzerland coming at number seven globally. It's also the only non-UK European university to be ranked among the top 10 globally.
ETH University was initiated in 1855 and is already an established leader in technical and scientific fields.
This university prides itself on being associated with 21 extraordinary Nobel laureates. Currently, approximately 21,400 students are studying at the university's two campuses.
One is located at the hub of Zurich while the other one is situated on the outskirts.
In the 2019 QS World University Rankings by Subject, this university was ranked at number three across the globe for natural sciences and the technology and engineering subject realm.
Teaching at the undergraduate level is executed in German and a big percentage of master's courses are taught in English.
2. Ecole Polytechnique Fédérale de Lausanne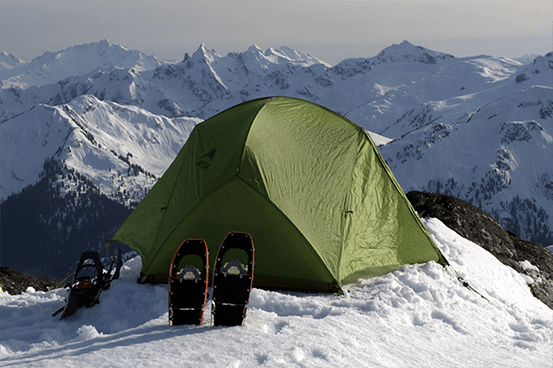 Ecole Polytechnique Fédérale de Lausanne was launched before ETH Zurich in 1853.
It comes close behind in the international ranking tables at number 22 across the globe in the 2019 QS World University Rankings.
In the same rankings by subject, this university comes at number 10 for technology and engineering, and number 13 for natural sciences.
Lausanne is located in the French-speaking region of Switzerland which means that a big percentage of all courses are executed in French.
However, some courses are taught in English. EPFL is approximately half the size of ETH Zurich and currently has approximately 11,100 students.
3. University of Zurich
The University of Zurich has approximately 25,500 students making it the largest university in Switzerland.
It also prides itself on offering the country's biggest selection of study programs. Today, the university is ranked at number 78 across the globe.
It combines teaching and researching a diverse subject range compared to EPFL and ETH Zurich. This institution also has a wide range of facilities all over Zurich city.
This university strives to reach out to the public which is why they have various public libraries, museums, events, collections, and educational programs.
These include senior citizens and children's university.
4. École hôtelière de Lausanne
EHL Swiss School of Tourism and Hospitality (SSTH) is part of the Swiss Hotel Association family, and a member of the EHL Group, a leader in the hospitality industry that has up to 3,000 hotels.
The institution's degrees are among the most recognized across the world. A hospitality career is one of the best.
Not only does it take you places through numerous travel trips, but it exposes you to an international work environment, allows you to interact with people from different cultures, and helps you discover new things.
Where else to get the best hospitality training than the École hôtelière de Lausanne?
Swiss Education Group is an association of 5 privately-owned hospitality management institutions of learning with branches spread over 6 campuses located in different areas in Switzerland.
The institution currently has more than 6,000 students derived from 111 countries across the world,
5. University of Basel
The University of Basel was initiated in 1460 and is the oldest institution of higher learning in Switzerland.
It's also among the oldest existing universities across the globe. This university is famed for accommodating a big percentage of international students.
This facility offers seven faculties. These are medicine, law, theology, business and economics, sciences, psychology, and social sciences.
6. University of Bern
The University of Bern is located in Bern, the capital city of Switzerland. This university doesn't come to a single campus.
Rather, the schools and faculties are located in the Länggasse area which is part of the urban center referred to as the academic part of the city.
The university prides itself in having some of the most recognized faculty members.
7. International Institute for Management Development (IMD)
The International Institute for Management Development is committed to producing leaders who can change and develop society.
The university is an independent facility with a great reach and Swiss roots. Thus university was launched by business leaders to nurture business leaders.
IMD is steered by experts and a diverse faculty who strive to release real learning real impact via an exclusive combination of research, teaching, organizing development activities and coaching.
At this university, students are taught how to challenge what is and influence what can be.
For years, this university has remained a trusted partner for both organizations and individuals.
IMD has been ranked among the top five universities for executive education across the globe for 15 years and among the top three for eight years.
This university is the only business school in Switzerland and among less than a hundred institutions across the globe to win the strongly desired triple crown of accreditations from AMBA, EFMD EQUIS, and AACSB, also known as the gold standard of global best practice.
The university has improved its measurement and action efforts in sustainability in recent times.
One of the notable ratings the institution received was in 2019 when EcoVadis made public the university's silver rating demonstrating year or year progression.
8. The University of St. Gallen (HSG)
The University of St. Gallen (HSG) was first established as a business academy in 1898 in the early days of St. Gallen embroidery.
The first lectures in this institution were held in 1899.
This university is committed to providing its students with a practice-based education guided by a unifying view of the law, economics, management, international affairs, and social sciences.
Currently, the facility has more than 8,800 students.
This university has continuously been ranked among the best business schools in Europe.
The Master's Programme In international management and strategy offered at this school is ranked number 1 across the world in the Financial Times Masters in Management Ranking.
The institution's Master in Banking and Finance comes in at number 6 in the same rankings.
The institution has received accreditations from various bodies such as AMBA, AACSB, and EQUIS, a clear indication of its commitment to providing a robust curriculum.
Students are guaranteed to attain the highest academic standards from this university. The university is committed to developing all-rounded students.
Finally
These are some of the best-ranked universities in Switzerland. If you want to boost your knowledge and develop your career, choose one of these institutions. In part two of our Swiss University series, we shall delve into understanding university rankings, and reasons why parents should choose Switzerland as a learning destination for their children.