Are you interested in trying skiing for the first time? If you are, you will need to prepare the right gear depending on your needs. As a beginner, investing in expensive skiing apparel may not be financially viable. Instead, you can rent ski clothing and gear from the ski resort you are visiting for a slightly cheaper cost.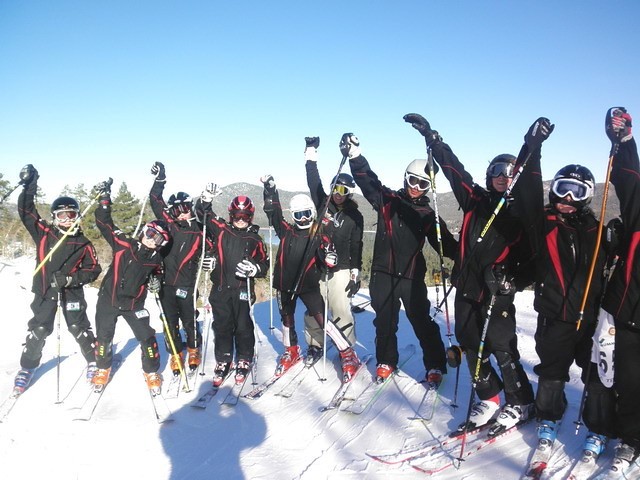 Choose Appropriate Clothing
Before you embark on skiing for the first time, you need to dress up in gear that makes you feel dry, warm, and cozy. Wearing the wrong clothing can leave you feeling horrible. Don't just wear anything you can lay your hands on.
Choose specially designed clothing for skiing. One of the materials you want to avoid is cotton. This is because cotton hardly dries up during winter and this will leave you feeling cold and damp. Pick synthetic fabrics or wool instead to enhance your comfort. Here are tips to help you know what to wear skiing first time.
1. Helmet
There are numerous risks involved in skiing such as falls. Falling while skiing can be dangerous but you can counter this with the appropriate helmet. Skiing helmets are designed differently from skateboard or even bike helmets. They come with specialized features such as; temperature-sensitive elements, moisture-wicking liners, and ear coverage. Other features include;
· Shell
The outer layer of the helmet also known as the shell is a solid surface that safeguards the head from abrasions, knocks, and sharp objects. Further, it comes in handy to circulate impact energy across a wider fraction of the helmet in the event of a fall.
· Chinstrap
The chinstrap should fit well against the throat to ensure it doesn't come off on impact. The strap needs to fit snugly as well albeit loosely enough to allow you to chew food seamlessly. Fasten the strap always before you start riding.
· Inner Liner
The inner liner is made from expanded polystyrene foam and is specially designed to absorb impact. In case of a hard fall, chances are high that the liner foam will get compressed. Experts recommend that helmets should be destroyed after a severe fall.
· Ski Helmet Fit and Sizing
Before selecting your ski helmet, you want to try it on at your nearest recreational equipment Inc. store to establish the most comfortable piece. The helmet you choose should sit correctly and comfortably on your head for ultimate protection. Measure your head to establish the correct size.
When using a tape measure, place it approximately one inch above your eyebrows and slightly above your ears. Measure the widest part of your head to find the girth of your head. Counter check your measurement against the chart on the helmet's packaging, to establish your correct size. The right helmet should fit snugly without feeling tight.
2. Goggles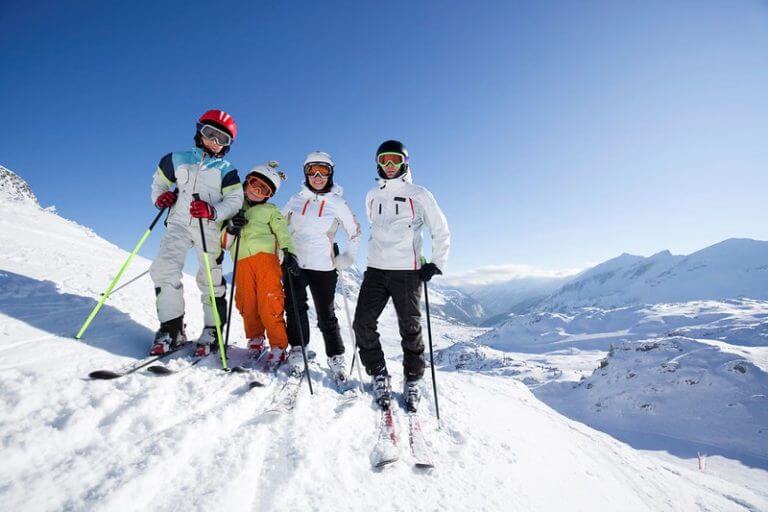 The air is thinner at high altitudes which means fewer ultraviolet rays are cleaned out. The reflection of the sun on the snow is bright and more powerful. Extreme winds can also cause tearing of the eyes which in turn blurs your vision.
Further, various particles can get in your eyes as you ski through the slopes. This is why ski goggles are critical for skiers. They protect your eyes from the aforementioned elements. There are various types of goggle lenses you can choose from. They include;
· Ski Lens Shapes
Lenses can either be spherical or cylindrical. It's worth noting that some manufacturers utilize proprietary terms to define the two shapes.
· Spherical Lenses
Spherical lenses curve vertically across the face and the eyes. These offers enhanced peripheral vision, less glare, and less distortion. However, they are slightly expensive. If you want a better peripheral vision, opt for a larger lens.
· Cylindrical Lenses
These lenses curve from the left towards right across your face and eyes. The lens surface is flat between the forehead and the nose. Cylindrical lens goggles are reasonably priced and function well. However, the flatness can reduce peripheral vision while triggering more glare.
· Other Lens Options
When it comes to what to wear skiing first time, goggles play a major role. Here are additional features to consider before buying ski goggles.
· UV protection
All ski goggles available today come with 100% UV protection FRP, UVC, UVB, and UVA. You should wear your goggles even when it's cloudy. This is because UV rays tend to bounce from the snow.
· Photochromic lenses
Photochromic lenses are specially designed to change their tint automatically depending on the UV density. The more the sun and UV rays, the darker the lenses become. The lenses will remain light during overcast or snowy conditions.
· Polarized Lenses
Polarized lenses are specially designed to cut down glare from the sun on water or snow.
3. Ski Pants
Your pants should be made of a strong material capable of keeping you comfortable and dry. When shopping for ski pants, you want to compare different fabrics, styles, and features that will complement your skiing style. Here are various things you may want to consider.
· Waterproofing
Many of the ski pants available come with between 5,000 and 20,000mm waterproof rating. A higher number indicates the fabrics' water-resistant level. Still, some high-quality fabrics don't necessarily indicate specific ratings. Seam taping, that is, whether the seams are fully taped or only the essential seams are taped also affects the waterproofing.
Some ski pants come with a softshell material. While this can be stretchy and comfortable, it may not offer ultimate waterproofing as is the case with hardshell pants. The level of waterproof in your pants will depend on your skiing region. For instance, if the ski resort is warm albeit very wet, your pants should be made from a fabric with a high waterproof rating.
It should also feature fully taped seams to prevent you from soaking up all the wet snow. Remember, the higher the seams taped and the waterproof rating, the more expensive the pants will be.
4. Ski Socks
Ski socks should fit snugly in the foot to prevent them from bunching up and moving around. Ensure they are not overly tight too. You should have sufficient room to flex your foot and wiggle your toes while wearing them. The majority of the ski socks available in the market today are made from a synthetic blend or merino wool.
Some of them are made of a blend of the two materials. They also comprise of a slight percentage of Lycra spandex or elastane to offer flexibility and improve the fit. Synthetic and wool are similar in terms of durability and function. The type of socks you choose depends on your preferences.
5. Ski Jacket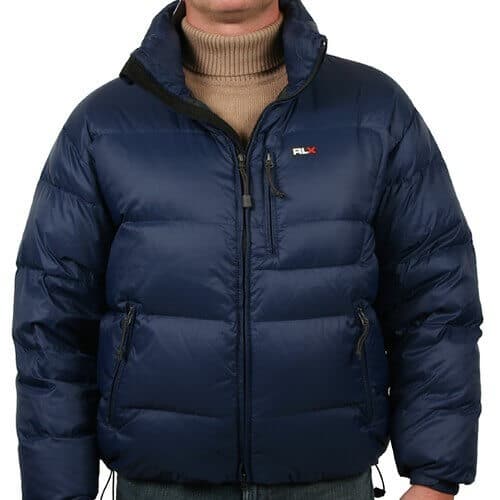 When it comes to skiing jackets, determining what to wear skiing first time can be an arduous task. Here are some tips to help choose your ski jacket with minimal struggle.
· Waterproof Coating
The majority of ski jackets come with a thin coating to repel water and prevent it from settling or soaking in. the coating is referred to as a Durable Water Repellent (DWR) treatment.
· Insulation or Shell
Padded jackets are warmer albeit less versatile compared to shell jackets. Often, the latter feature less or no insulating material. While natural down insulation is less bulky compared to synthetic padding, its thermal properties disappear when it gets wet. Synthetic insulation works better when wet but is bulkier. Compressing it to form a smaller package is also a daunting task.
· Breathability and Waterproofing
Breathability and waterproofing are critical factors to consider when it comes to choosing a ski jacket. The effectiveness of a ski jacket depends on the breathable or waterproof membrane in the ski jacket fabrics. As we have seen before, the waterproofing level is conveyed in numbers attributing to a water test.
28,000mm represents overly high, 20,000 is high, 10,000 is average, while 5,000 is low waterproofing. Breathability, on the other hand, is rated in grams with 20,00g or more being overly breathable and 5,000g being low.
6. Skiing Boots and Gloves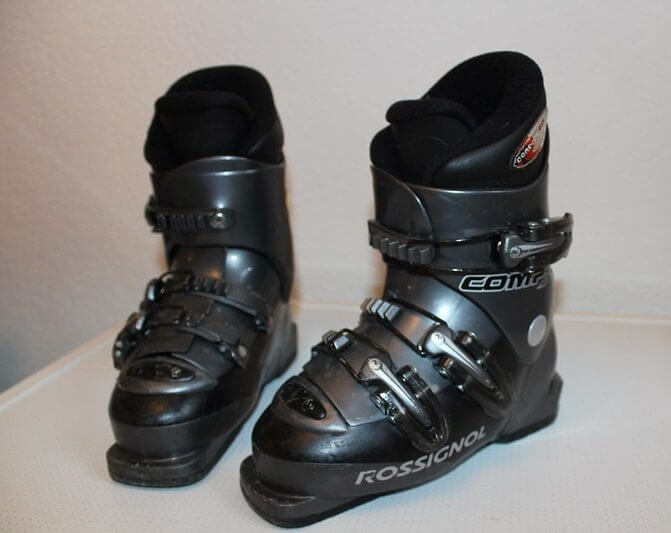 Choosing the right ski boot is critical. The ideal ski boot should strengthen and make you feel comfortable as you ski. Knowing the type of and level of skiing plays a huge role in helping you choose the right ski boot. For instance, a beginner can't choose the same ski boot as an expert skier.
You also need to establish the flex of your ski boot before purchasing it. The greater the flex, the more solid the boot shall be and this will make it reactive. A softer flex will, however, offer more comfort and tolerance. You'll also need to consider the width and size of each boot, bearing in mind that each foot is unique.
When choosing ski gloves, ensure they are water-resistant and specially designed for freezing conditions. You can either choose fingered gloves or mittens. While mittens offer less dexterity, they will keep your fingers warmer.
Finally
If you will be skiing for the first time this winter, the skiing apparel to wear during your first time skiing is a critical decision to make. This basic guide should help you get started with minimal struggle. A majority of these items are available for rent at any of your preferred ski resort in Verbier.