Switzerland boasts exhilarating scenery during winter. There are numerous things to do in the country during the Christmas holiday both for residents and holidaymakers.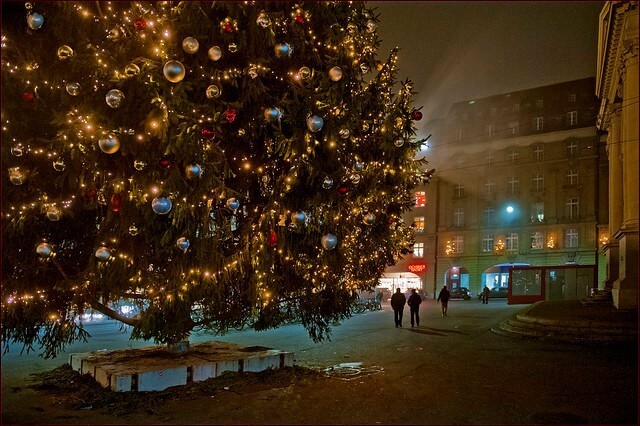 1.     Christmas is here
Switzerland gets lively during the Christmas season. What with the splendid markets that pop up across the town centers, lighting them with brilliant fairy lights? Here are the things you can do during winter in Switzerland. 
2.     Visit a Christmas Market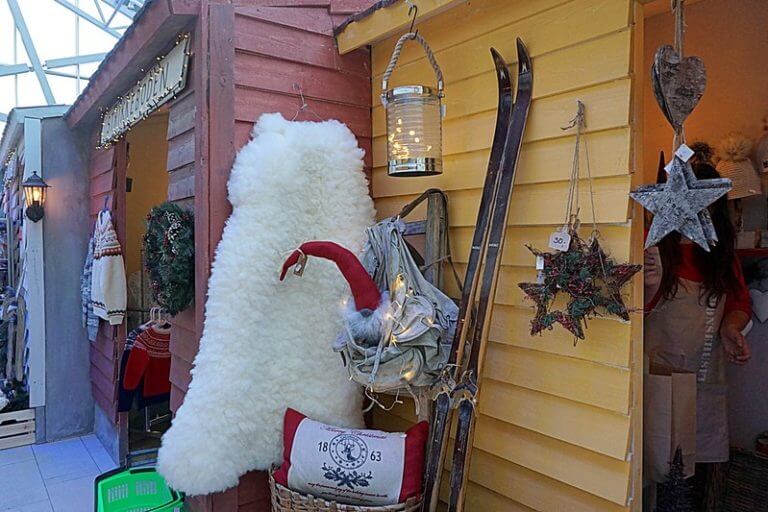 There are numerous Christmas markets to choose from in Switzerland. Montreux Noël for instance, is not only a beautiful market, but it's also one of the best markets across the country. Other markets include; Bern, Basel, Geneva, Zurich, St Gallen, and Chur which is the oldest market in Switzerland. During Christmas, these markets are decorated with sufficient festive firs and sparkling lights. You'll also get a chance to sample a wide range of local delicacies. 
3.     Go Skiing
Switzerland is popularly known for its vast skiing resorts. The Swiss Alps offer numerous options for ski enthusiasts to indulge in adventurous skiing activities. Les Elfes is one of the must-visit ski camps in Switzerland, located in Verbier. Due to its high altitude, it usually is covered with sufficient and good quality snow. The terrain is also friendly to both beginners and experienced skiers.
Skiers will enjoy good, fast, reliable and effective lifts, and great staff ready to do everything to make you comfortable. If you love adventure, you can engage in day-long skiing sessions. Further, there are restaurants where you can enjoy delicious meals during lunch break, and hot chocolate to keep you warm.
There are other skiing and snowboarding locations in Switzerland. They include; Davos, where you will find a winter sports museum. St. Moritz is the place to be if you are an ice skating enthusiast.
4.     Visit Verbier
Verbier is a massive ski resort that is ideal for advanced skiers. Visit Verbier if you enjoy a quiet and relaxed nightlife as well. Verbier is often known as the resort for genuine skiers. It's here that you will find some of the biggest ski areas along the Alps complete with great terrain.
Apart from the magnificent snow, Verbier offers an exclusive gondola system and lift to facilitate accessibility of the off-piste areas. If you're skiing for the first time, it's worth mentioning that the beginner areas aren't linked to the primary pistes. Verbier offers a vast range of events for non-skiers to spectate. You'll also find a vast range of hotels and restaurants where you'll enjoy a lifetime experience. 
5.     Explore a New City
Many cities in Switzerland look attractive in winter. If you're visiting Lucerne, for instance, sunny days will give you the ideal opportunity to arrange for day trips. Be sure to visit the magnificent peak of Mount Rigi. The Swiss Museum of Transport is one of the must-visit attractions in the city.
You could even book a 2-hour tour of the city. This will allow you to discover and learn more about the different cities in Switzerland. Lucerne is not the only beautiful city during winter in Switzerland. Other cities you may want to visit include Basel. The city lies close to Germany and France and is home to numerous art museums.
Visit Bern, which is also the capital city of Switzerland and have fun watching an ice hockey game. While here, you can support SC Bern, which is also the most supported ice hockey team across the globe out of the NHL.
Zurich is also a brilliant must-visit city situated beside a breathtaking lake and an incredible nightlife. Regardless of the city, you choose to visit; you will have a vast range of things to do during winter in Switzerland. 
6.     Visit a Splendid Small Town
Visiting some of the biggest cities in Switzerland can be fun and exciting. Do you prefer a serene environment away from the hustles and bustles of the city? If you do, you may want to check out some of the beautiful albeit remote villages in Switzerland. Each of these villages comes with unique features and you will have an exclusive experience that's unavailable in the cities. 
7.     Gobble up Cheese Fondue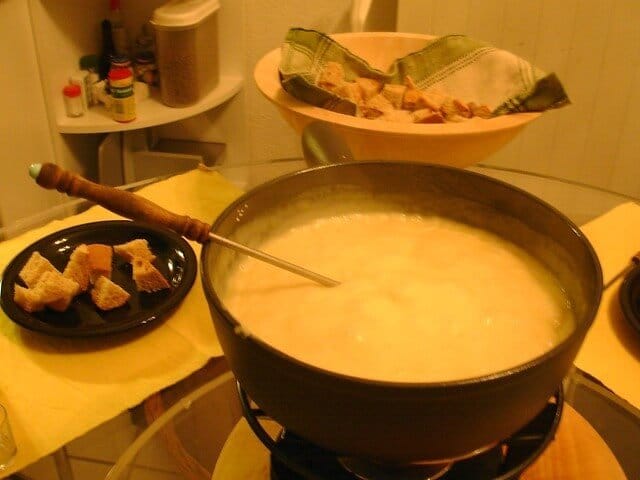 One of the things that both Swiss residents and visitors identify with has to be cheese. Fondue is a dish that the Swiss often consume during winter to keep warm. Winter in Switzerland is a fondue eating season.
Ensure you sample a good pot of molten cheese fondue when visiting Switzerland. If you have a scheduled skiing trip, however, you may want to avoid this dish because it's quite heavy. If you're looking for a way to stay warm and rebuild energy, cheese fondue is a must-have dish. 
8.     Stay in an Igloo
An Igloo is also known as a snow hut or a snow house. It's a type of shelter made out of the snow during the onset of winter when the snow is easy to compress. Traditionally, igloos were carved out of ice every year for use by nomadic hunters as shelter. If you want to have a new experience, try visiting an igloo village. The villages are comfortable, come with a deluxe quilted bed, and a cozy sleeping bag. These reduce any chances of catching hypothermia. 
9.     Take to the Slopes
Are you a snowman builder, a snowboarder, or skier? You'll have lots of fun playing around with the snow during winter in Switzerland. 
10.   Marvel at Switzerland's Tallest Christmas Tree
Watching a 20 meter Christmas tree is a thrilling experience that you don't want to miss. ST. Gallen is popularly known for having this mammoth Christmas tree that glows with more than 5,000 fairy lights. The tree is located in front of one of the most breathtaking buildings in Switzerland; the Abbey of St, Gallen. The city is pedestrian-friendly with streets that light up during the Christmas season. 
11.      Follow a Christmas Day Procession
Proceed to central Switzerland for Christmas day procession. People wear masks and huge cowbells during Christmas tree and head out to the streets banging on drums. These celebrations go on until New Year's Eve. This is an age-old tradition that residents believe chases evil spirits. 
12.         Choose a Classic Swiss present
Switzerland is popularly known for being the hub of leisurely products. If you are short of gift ideas, you'll have lots of inspiration during winter in Switzerland. Some gifts you can choose include; a creamy smooth bar of chocolate, a twinkling diamond, or a striking timepiece. You're guaranteed to find a wide range of gifts to choose from. Do you want to gift someone special? Buy them an attractive, bulky cowbell.
13.      Take a winter walk
Switzerland is among offers some of the best hiking terrains in the world. You can enjoy taking a walk during winter in Switzerland during sunny days, with the snow biting under your feet. Some of the ideal places for winter walking include; the cantons of Graubünden and Valais. In these locations, you'll get many kilometers of trail to discover. 
14.      Use Funiculars and Cable Cars to Access the Alps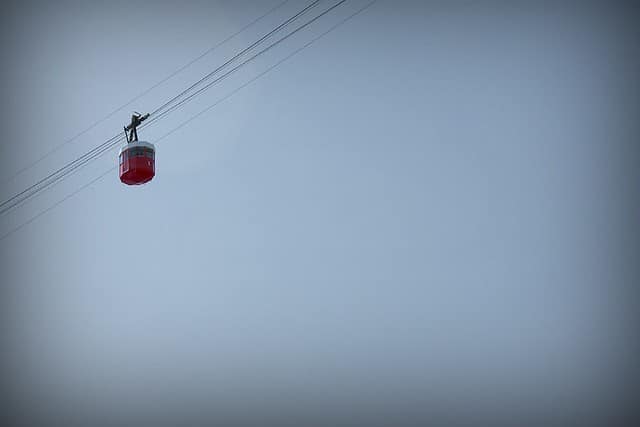 If you need an easy way of accessing the Swiss Alps, funiculars and cable cars are the way to go. A big percentage of visitors prefer this route. You can enjoy the ride as you watch other skiers, snowboarders, and toboggan riders speed down the hill while ascending the mountain.
You don't have to participate in winter sports to enjoy a gondola ride up the mountain. The view across the gorgeous Alps as you sip your favorite drink is enough reason to take a cable car ride. You won't need to rent any equipment to go on a cable car ride. Further, you can just do it once. 
15.      Discover Switzerland by Train in Winter
One of the best scenic ways of discovering Switzerland during winter is by train. Swiss trains are punctual, clean, and come with comfortable seats. A majority of the trains will give you excellent views along the alpine regions. However, there are two must-try trains. These are; the Glacier Express and the Bernina Express. 
The Glacier Express
The Glacier Express allows you to experience the picturesque terrain of the Swiss Alps between Brig and Chur. You will traverse through the Grand Canyon of Switzerland, all the way to the Rhein Valley. Here, you'll get a chance to enjoy the eye-catching views of the extraordinary Swiss Winter Wonderland. 
·         The Red Bernina Express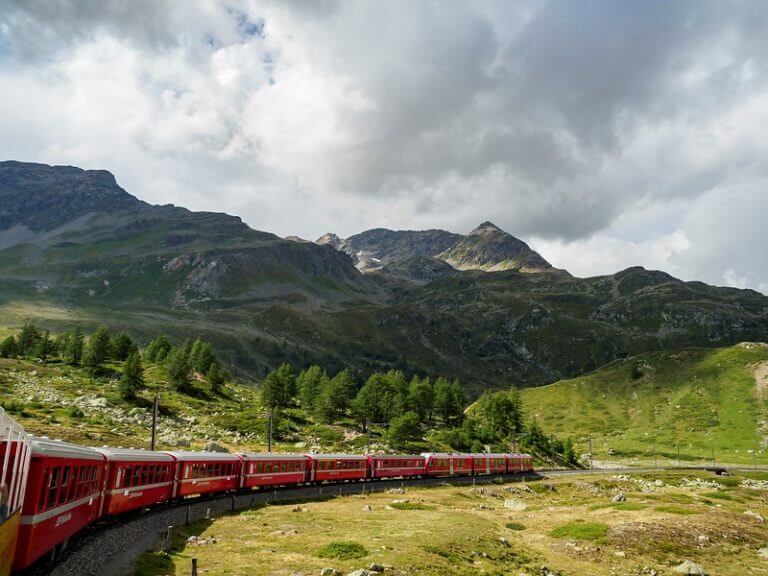 This train transports you in scenic carriages from Tirano to St. Moritz. The highest railway through the Alps ascends to 2256 meters above sea level. Here, you will be able to take many pictures of the excellent winter landscape.
The train traverses through bridges and tunnels to give you a maximum and unique Swiss experience. Enjoy the wonderful sights of snow-covered mountains, the gleaming Lake Lugano, and glaciers. All the different sights will give you unforgettable memories. 
16.   Relax in a Thermal Bath or a Spa
When you are exhausted and in need of relaxation, a thermal bath or a spa can come in handy. Imagine soaking up in a 40-degree Celsius hot, steamy outdoor jacuzzi overlooking the snow-filled mountains? That would give you an unforgettable experience.
Numerous resorts in Switzerland offer thermal baths for great relaxation. These include; Les Elfes, the Grand Hotel des Bains, the Cambrian in Adelboden, and the Riffelalp Resort in Zermatt. 
Finally
Switzerland is a beautiful country that offers excellent sights to behold during winter. Skiing is one of the most popular and must-do activities during winter in Switzerland. Whether you are a resident or not, there are many things you can do in the country. You're guaranteed to have a maximum experience during this season.