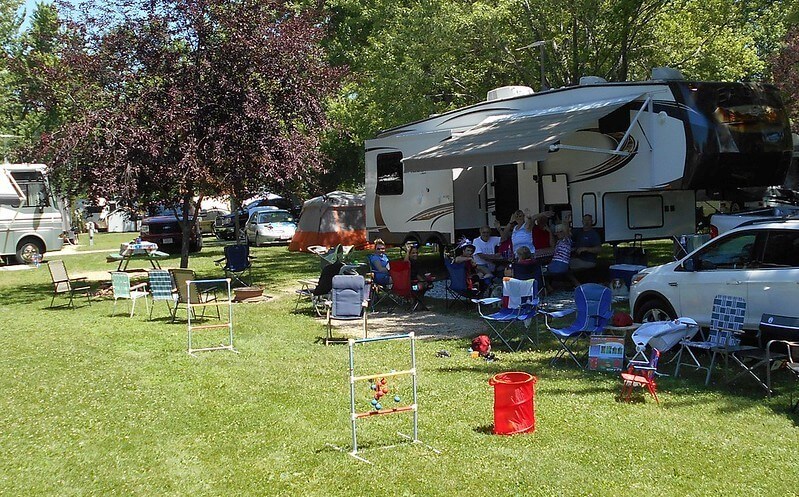 Camping in Europe is easier compared to other continents. There are numerous campsites located within the vicinity of the major cities. You can easily locate a place to camp from the many websites that specialize in camping.
If you are planning a Euro camp, you need to book in advance especially during the high season. Here is what you need to know about camping in Europe.
Finding a Campground
Camping is not only adventurous, but it's also a more family-friendly venture compared to staying in a hotel. Some camping resorts in Europe strive to make the experience more fun by providing a wide range of accommodation options.
These include bungalows and mini mobile homes. You could rent these rather than setting up a tent. You will also have access to a swimming pool, a game room, and a playground during your Euro camp trip. Some campgrounds will also offer a toddler's pool.
· Can I Access a Campground with a Motorhome?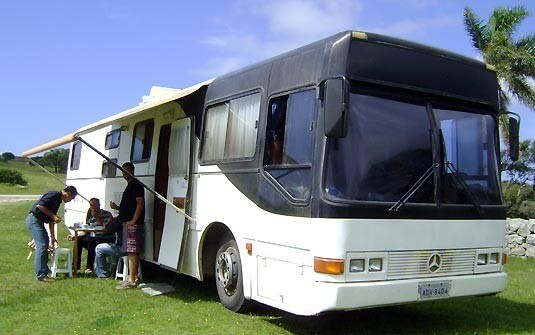 There are numerous places to stay for people traveling on motorhomes in Spain, France, and Portugal. Some of these countries offer free parking areas for motorhomes.
Caravans aren't allowed and you may want to opt for a campervan instead. However, only self-contained ones are allowed. Are you are traveling on a motorhome or a caravan? If yes, you need to understand that the parking sites are only available for overnight stay. Still, they are great for campers in search of places to rest from a long trip.
Before using a motorhome, take time to find more free overnight spots from travel guide websites in Europe. Chances are that you will find great spots in vineyards and farms. Are you traveling on a budget? Exercise caution when staying in vineyards. This is because you may end up spending more on wine than you had planned.
· During the High Season
Many camping resorts diversify their services during the high season which falls between July and August. Some of the large facilities may organize child-friendly activities for children of different ages. Further, there are restaurants that offer a wide range of meals for campers to sample.
· A Hammer Will Come in Handy
Many campers prefer a rubber mallet to a hammer. However, sometimes a hammer will work better. For instance, if you are camping on hard and stony ground, a rubber mallet will be of little help.
You are likely to experience such instances in Croatia and Spain. If your itinerary includes these countries, you will need a small hammer to help with tent-setting on rocky terrain.
Many tents come with thin stakes which only work well in securing your tent's guy wire. To fasten and reinforce the corners of your tent, you will have to purchase straight and thicker tent stakes. Remember to purchase a stake puller too.
· Pack Strong Pegs
Sometimes the ground will be dry and hard, especially in summer. In this case, you will need strong pegs that can be hammered down without bending. Plastic and light metal anchors will disappoint you. Opt for heavy-duty steel pegs and use your hammer to drive them in the ground firmly.
· Have Plenty of Mosquito Repellant Candles and Cream
The last thing you want while out camping is to be down with a sickness. Mosquito bites especially can wreck your entire Euro camp holiday if they are infected. Carry sufficient mosquito repellant spray, candles, and cream.
Internet Access
Today, having access to the internet is fast becoming a basic requirement. Many campgrounds in Europe, more so those within the vicinity of major cities offer internet access through an internet cafe. WiFi is also available for laptop holders.
One of the must-have things while on a Euro camp trip has to be the white and blue adapter. These are specially designed for the Euro plug. Remember, European recreational vans come with a specific plug and you'll need a compatible adapter to use it.
Generally, WiFi is available in all campsites in Europe around the bars and reception area. In some, WiFi covers up to 70% of the entire area. Some sites will charge you for using WiFi on more than one gadget. The charges are, however, quite friendly.
· Internet Speeds
Internet speeds vary from one campground to another. For instance, you can upload up to 5 GBs of photos fast on the paid WiFi connection. In some campgrounds, however, internet speeds will be slower during the evening when everyone is busy streaming their favorite videos. Even then, the WiFi connection in campgrounds is better than is the case in hotels.
Cooking and Eating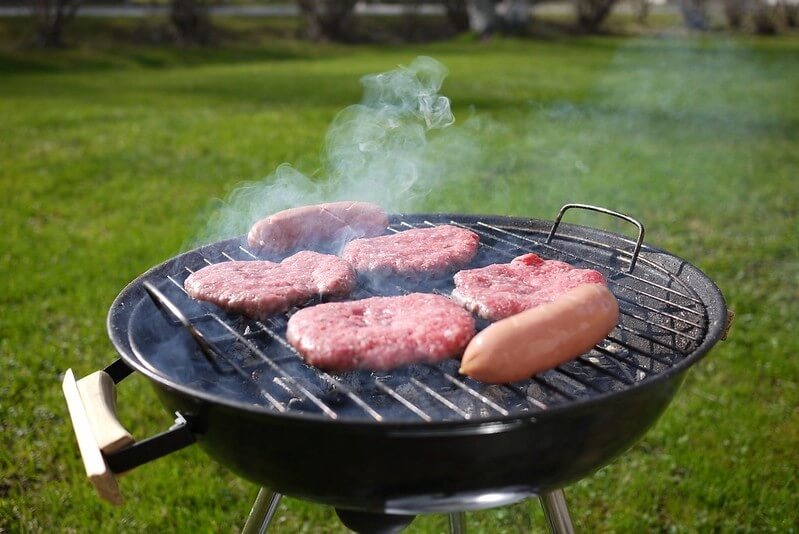 Nearly every campground in Europe has a restaurant. This is great especially for you if you dislike cooking for yourself. Remember, many of the campgrounds in Europe don't have picnic tables. If you prefer cooking for yourself, you may need to convert your ultra-light tarp into a kitchen and table.
· Carry Enough Gas
Chances are that your normal gas won't be available in Europe. If you are bringing your barbecue grill or cooker along, carry sufficient gas to last you the entire Euro camp trip. Remember, some countries have restrictions when it comes to transporting gas along the Eurotunnel and ferries. In this case, renting a cooker at the campsite would be the better option.
· Carry Your Wash Bowl
Often, sink plugs go missing in many campsites in Europe and other parts of the world too. Pack a washing bowl to be on the safe side. Where possible, buy a collapsible bowl.
· You may not find Ice in Some Parts of France
Finding ice in some parts of France can be difficult. To make it worse, many campsites, service stations, and supermarkets don't sell it either. If you have to take cold drinks, purchase frozen vegetables and use them as a temporary cooling solution.
You can hire a fridge instead. While many campers opt for a coolbox, these won't work appropriately especially during extreme temperatures. If you have to store food and drinks for a longer period, hiring a fridge would be the ideal solution. You don't have to bring your own fridge. Many campgrounds in Europe will rent you one during your camping period.
· Farm Animals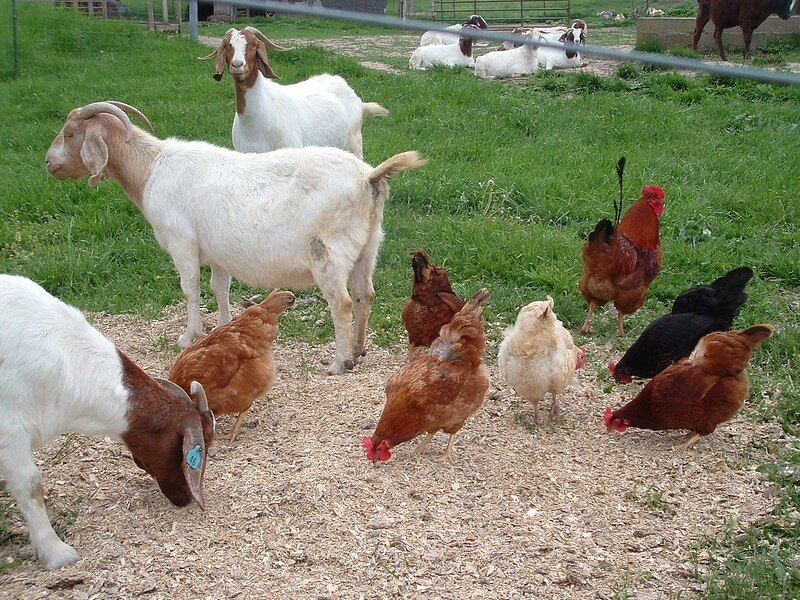 Some of the campsites in France, especially the small family-owned ones have ponies, chickens, and goats. Sometimes you and your children will be offered pony rides. You will also have easy access to fresh eggs and chicken meat.
Facilities
The facilities in Europe are different from what you'd find on other continents. For starters, not all campsites in Europe approve the use of tents. Some of them only allow the use of recreational vans. Conduct extensive research on every campsite before you begin your Euro camp trip. You don't want to arrive with your entire family tired only to be turned down.
Laundry
If you need to clean your laundry, many campsites in Europe have various facilities that allow hand washing. Often, this would be impossible in hotels or hostels. However, some campsites have restrictions against the use of clotheslines. In this case, you can use tent strings. If you opt to use coin-operated laundry services in Europe, you will part with approximately €4 for washing only. Washing and drying services will cost around €7.
When Camping Along the Mediterranean Regions in Europe
Combined toilet and shower rooms are common in these areas. You need to be cautious, especially in the morning to avoid pushing the shower button instead of the flush one. You don't want cold water running through your body on a chilly morning when you aren't ready for a shower.
Camping Without a Recreational Vehicle or a Tent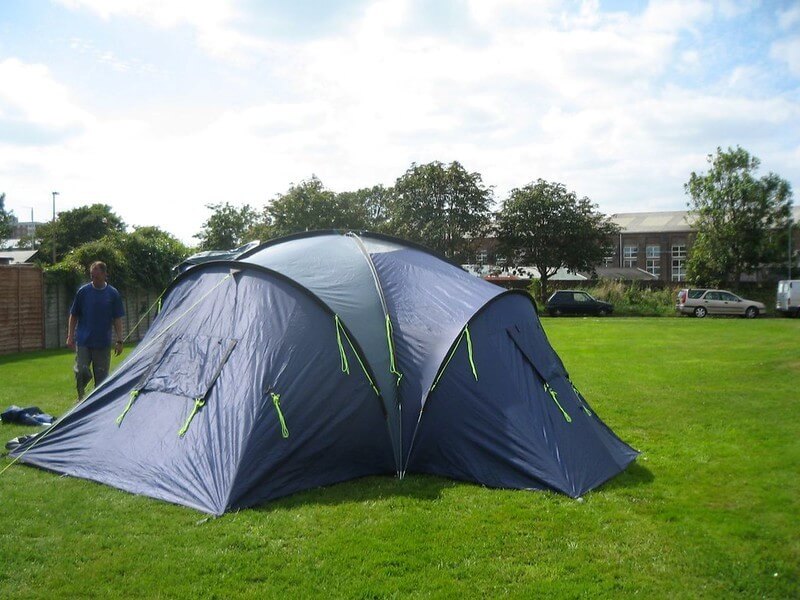 During your Euro Camp trip, you will encounter many people who are not camping. Many of the campgrounds in Europe offer accommodation solutions for this group. These range from dorm-style bungalows and pretty little cabins which are common in Bruges Belgium.
Venice offers stationary trailers and tent hostels. More adventurous travelers visiting Melnik, the Czech Republic can sleep in huge wine casks. You don't have to sleep in a tent to enjoy your camping trip. You can try other budget-friendly options available in different campsites in Europe.
Are you an Arachnophobe?
Arachnophobia is the extreme fear of spiders and other crawling insects. If you fall into this category, ensure that your tent is always zipped. Spiders are rare in France and even when you encounter one, chances are that it will be non-poisonous.
Shake your tent well before rolling it at the end of your Euro camp trip. You may not encounter any spiders in Spain but you'll need to watch out for scorpions when camping in Granada. Always keep your shoes inside your tent and shake them well before you can wear them.
Finally
Are you considering going camping in Europe? Start planning your trip early. Numerous campgrounds in Europe offer family-friendly services. Camping in Europe is safe, and one of the cheapest ways of staying in, and exploring the continent.
You will also meet and interact with people from different regions and cultures. Further, you will get a first-hand experience of some of the things that you only read in books.