Autumn is finally here, and with it comes a chance to wear your treasured fall sweaters and satisfy your apple dessert cravings. While you will miss the exciting summer activities, there are various fun things campers can engage in while attending an autumn camp. 
Are you considering enrolling your child in an Autumn Camp in 2021?
Find out what Les Elfes has to offer!
Fall Camp Activities for Your Vacation
Usually, many people from various parts of the world view camping as a summer activity. However, going to an autumn camp can be a breathtaking experience. What with the lively mornings, cozy sunny afternoons, and the spectacular fall foliage that make the season exceptional?
Spending a few nights and days camping in the jungle during this season is something you do not want to miss. If your children are going camping during the fall season, they might as well participate in various activities, which include: 
·       Apple Picking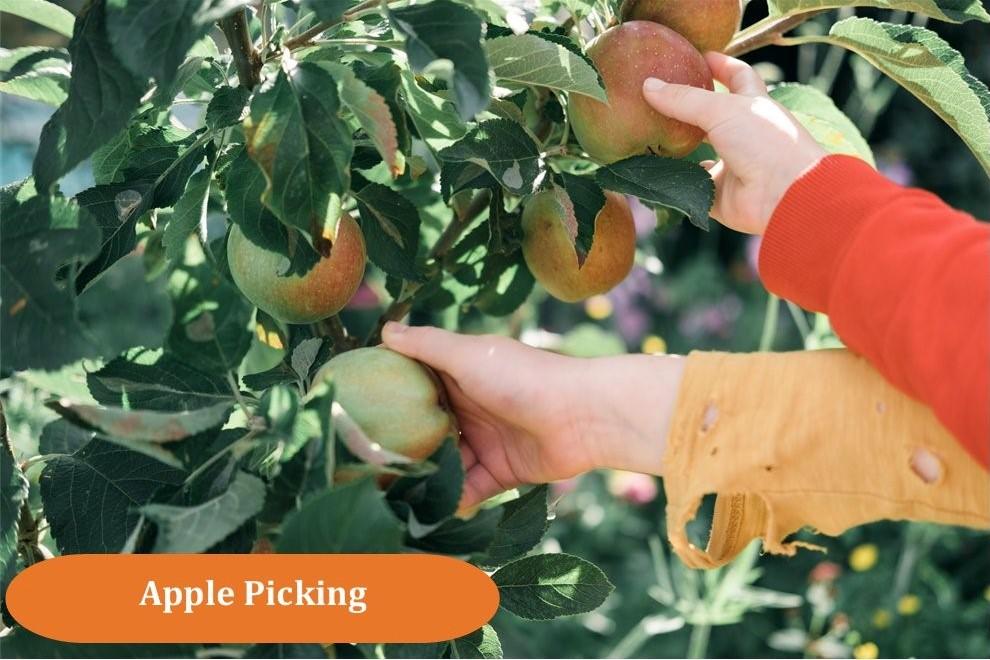 While apple picking may appear ordinary, it can be an exciting activity for autumn camp. Many apple gardens often lie within the vicinity of campgrounds, while others are inside the properties. Apple picking is an exciting activity for the entire family. All you need to do is pick up your baskets and get going. By the end of the fun exercise, you will have enough apples to eat by the campfire in the evening.
High school campers can even engage in caramel apple-making activities in the evening. Washing the apples thoroughly before eating is one of the best behavioral health practices every camper should know. 
·       Bird Watching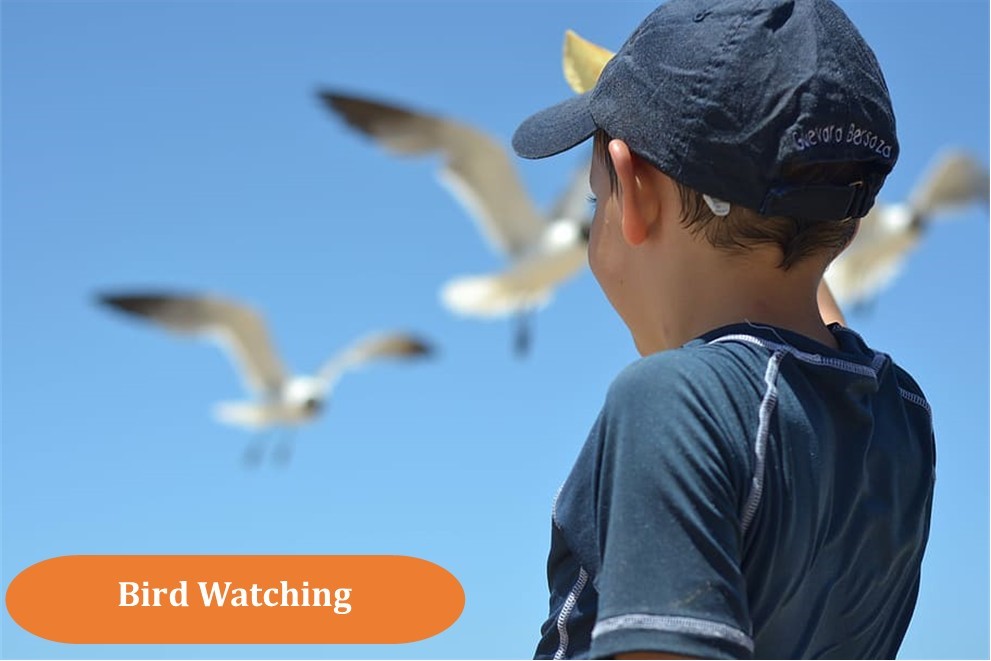 Bird watching is one of the most exciting autumn camp activities. During this season, many bird species migrate from one region to another. As a result, campers will have a chance to see different indigenous and new bird species.
Remember, peak times usually vary from one region to another, but the most appropriate time to go bird watching is between early September and mid-October. Include a pair of binoculars in your child's camping luggage and a bird identification booklet. Bird watching activities are best done early in the morning because birds are often more active then. Still, you can watch some night bird species like the owl. 
·       Engage in Pumpkin Carving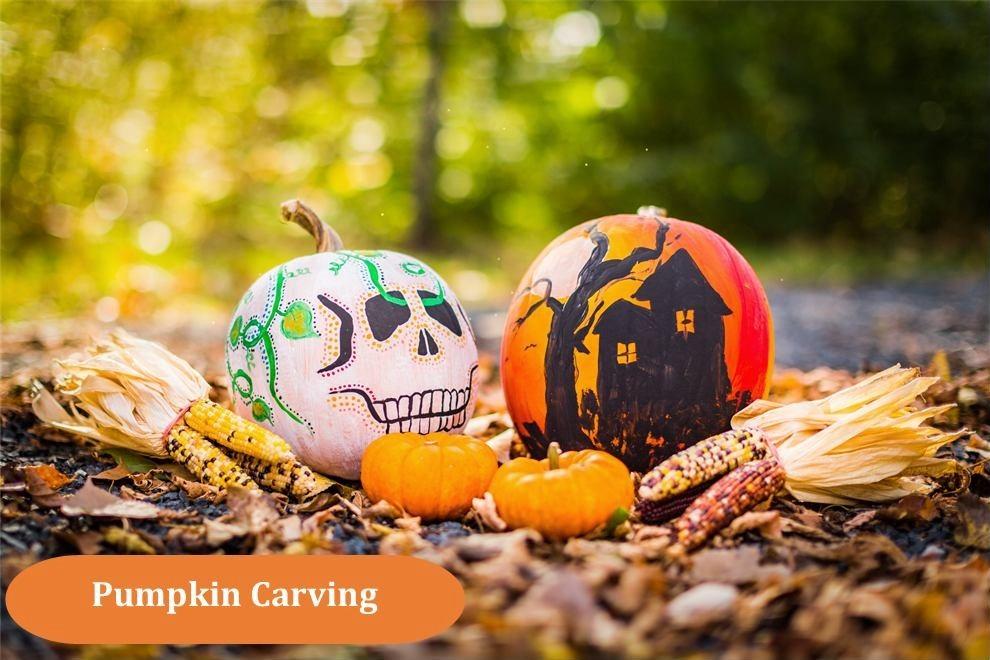 Carving pumpkins is an exciting activity that campers can engage in during an autumn camp. Campers can create their preferred pumpkin designs all through the fall season. Pack some pumpkins or buy some on your way to camp.
One of the best things about pumpkin carving in the wilderness is you can do so without worrying about cluttering the living room with pumpkin seeds and guts. Check the American Camp Association guidelines for some pumpkin carving activity inspiration and camping-themed templates. 
·       Show up in a Festival
The fall season comes with numerous exciting festivals for the entire family. Check out some fairs near your camping area like corn mazes, apple fairs, Labor Day celebrations, Oktoberfest, or even Halloween events. These events will have numerous activities and delicious food for the entire family. 
·       Leaf Collecting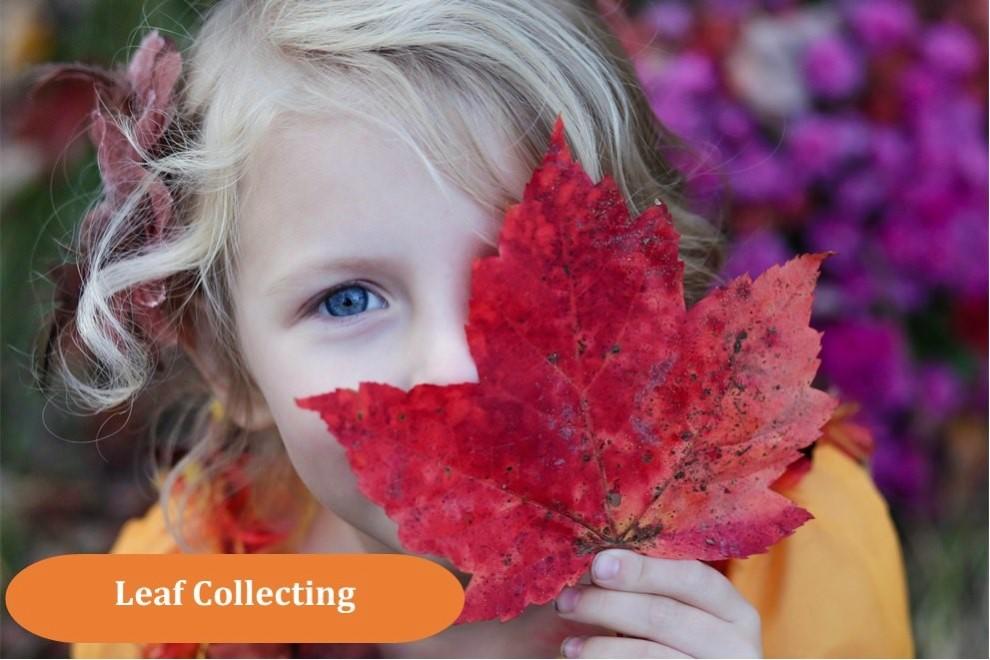 During fall, tree leaves will be changing in preparation for the winter season. As a result, campers will have a chance to marvel at a vast range of leaf colors and tree species. Leaf collecting is an exciting activity for the whole family.
Engaging the entire camping team in individual leaf collecting activities can be an ideal way of appreciating the autumn season. Further, campers will have souvenirs during checkout to carry home.
Pack a leaf identification book to make the exercise more fun. Camp supervisors can even organize a contest and reward the camper with the most assorted leaves. Campers can also engage in some great nature-themed art projects during an autumn camp. 
·       Mid-Day Hiking
During autumn, campers can go hiking at any time of the day without worrying about the weather. Autumn afternoons are not as hot as their summer counterparts which can be extremely hot.
Autumn hikes are excellent because campers can continue hiking without suffering from excessive humidity. However, campers should always dress in layers. While the day may be incredible and cozy initially, it can suddenly get hot and uncomfortable, especially if you engage in strenuous activity. 
·       Fall Fishing
Fishing activities can be fun, and you can continue engaging in them during the fall season. Hire some poles at the autumn camp you will be visiting, head out, and catch some fish. The right time to go fishing in autumn is in the evening or afternoon when the water is a little warm. Some of the fish species campers may catch include pike and trout. 
·       Canoeing
Many people prefer going swimming during summer, but you can still take a deep n the rivers and lakes during autumn. Wear your life vest, get inside a water canoe, and set out on a journey to explore the water bodies near your camping site. Remember, the fall season is not ideal for flipping your canoe. 
The Les Elfes International Summer Camp has a wide range of fall activities for the entire family. If you are camping as a team, avoid overscheduling your days. An exciting part of camping in the wilderness is freeing yourself from your typical day-to-day program.
Remember, the weather during fall is often mild but can change abruptly, forcing you to change your plans. Again, you may be surprised at the new and exciting activities that pop up on the camping site. 
How to make Your Autumn Camp Exciting?
If you want to go on a camping trip during the fall season, consider doing so initially. While the weather will be cooling off, it will not be uncomfortable for outdoor activities. Here are some fall-season camping tips to make your trip unforgettable.
·       Get the Ideal Location
Different camping locations offer varying fall activities. Research the best places based on your preferred fall activities. 
·       Be on the Lookout for Wildlife
Keep away any leftover food in a safe place to avoid invasion from wild animals. 
·       Set Aside Enough Time to Set Up
Darkness falls early during the fall season, and you do not want to start setting up in the dark. Prepare to arrive at your campsite early and have enough time to settle down in broad daylight. 
·       Drink Enough Water
As the weather starts cooling down, you are likely to forget the importance of hydrating. Always carry and drink sufficient amounts of water, especially when engaging in strenuous activities like hiking. 
Take Away
Planning is crucial regardless of how many times you have camped before. Remember, every camping trip is different, and you want to plan and be ready for anything that may arise along the way.
Have a packing list in advance and tick it off as you pack to ensure everyone carries their essentials. Monitor the weather before heading out and prepare the right gear to keep you warm. Planning your activities helps you get the most out of your autumn camp. Visit the website for more tips.
ARE YOU LOOKING FOR AN AUTUMN CAMP FOR YOUR CHILD?