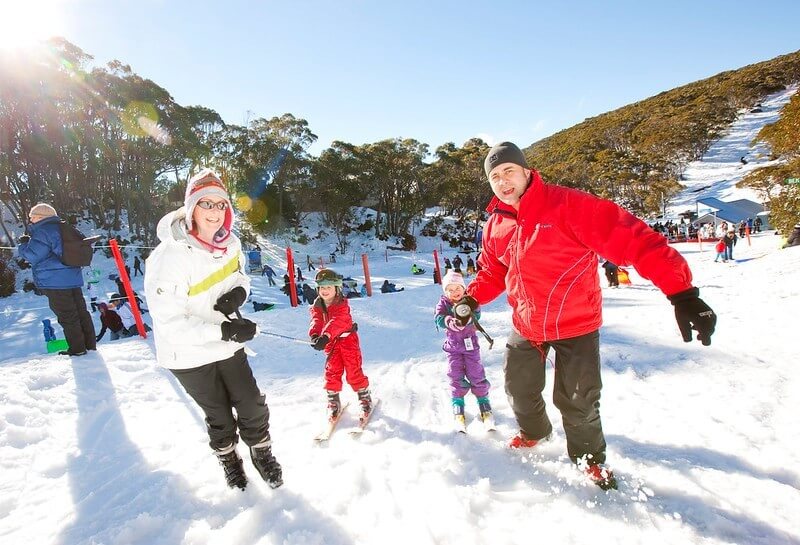 Planning a family ski holiday can be a difficult task. What with the numerous ski resorts there are to choose from?
Determining where to go early enough allows you to secure the best resorts for your accommodation and dining needs. Further, you get to secure kids winter camp or ski lesson admission for your children before the openings run out. Let's discuss tips to help ease your family ski holidays 2019 preparations.
Choose the Best Ski Resort
The ski resort you choose for your 2019 family ski holidays can make or break your holiday. What are some of the considerations to make when choosing a resort?
· When you'll be Traveling?
Determining when in the year you need to travel is critical to your family ski holiday preparations. For instance, holidaying in early December will be cost-effective. This is because many ski resorts offer lift passes at discounted prices. However, chances are that you will lack sufficient snow during the early season. If this is the case, you may opt for a more snow guaranteed resort albeit with costly charges.
You can choose the Christmas and New Year break as the ideal time to go on family ski holidays. This way, the entire family will have sufficient time to bond and catch up with each other's lives.
· Holidaying in January
Often, taking your 2019 family ski holidays in January is more cost-effective. You could get some exciting last-minute deals following the New Year's week. While there is sufficient snow in January, the days are quite chilly and short. Still, if you are aiming at immense snow and fewer queues, this is the ideal time.
· Holidaying in February
February happens to be peak season and one of the busiest months in many ski resorts. A big percentage of vacationers will be out on the slopes and the pistes will be packed. As a result, the prices are high too. If you want to have great family ski holidays 2019, the best thing would be to avoid the peak season.
· Holidaying in March
March brings about warmer weather. Your family will enjoy casual and late lunches along sun terraces and at your ski resort of choice. However, the slightly high temperatures may be uncomfortable along the lower pistes.
Should you choose to holiday in April, you will encounter prolonged sunny days, slimy slopes, and numerous barbeques.
The Easter season offers you and your family the final chance to ski before the onset of summer. The pistes are also more silent then compared to the February half term.
The Experience or Skill Level of Your Family Members
Are there novice skiers in your family? Does your preferred ski resort have enough terrain for beginners? Do they have nursery slopes for younger kids? This would be a restricted area complete with a carpet to ease learning and facilitate confidence building. Are all members of your family experienced skiers? If yes, does the resort offer an extensive terrain to cater to your needs?
Skilled skiers will be excited to ski down steep slopes. Novice skiers, however, will be comfortable skiing down properly groomed slopes. You need to compare different ski resorts before finally settling on one that meets your needs comprehensively.
Understand the experience and skill level of all members of your family. Use the findings to check the statistics of the number of black, red, and green pistes in each resort. This way, you will determine the skill level that each resort caters to best. Some resorts offer an excellent blend of all pistes and this would be good for people with varying skill levels.
Consider Your Budget
Your budget is another key factor to consider in your family ski holidays 2019 preparations. Remember, prices vary from one resort to the other with some resorts being more costly than others. How much do you plan to spend for the entire family without breaking the bank? Choose the resort that offers the best prices according to your budget.
Determine what You'll Be Doing when Night Falls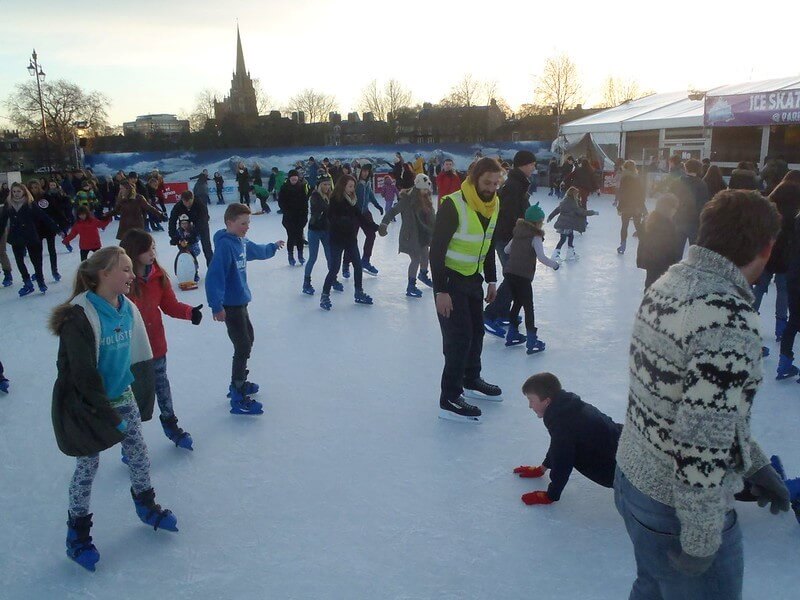 Do your family ski holidays 2019 involve going back to the resort for hot dinner and a bonfire to keep you warm? If yes, you will have little to worry about. However, if non-skiers and children are coming along, you may want to consider entertainment activities.
You may need to establish the non-skiing activities offered at the resort. Some resorts provide a vast range of non-skiing activities to choose from. These include dog sledding, bowling, snowshoeing, or ice skating.
You may also get an entire sports center with a climbing wall for the kids and an Olympic sized pool for swimming enthusiasts. Remember, some resorts will have more advanced facilities compared to others.
If you have teenagers within the group, they will also need age-appropriate entertainment at the end of the day. Ensure the resort has entertainment options for everyone in the group.
Your Preferred Accommodation
Ski resorts have evolved over the years. Today, you can enjoy your family ski holidays 2019 inside modern and classy apartments, exclusive hotels, and catered luxury chalets. You could opt for hostel accommodation, a budget hotel, or a self-catered apartment.
· Catered Chalets
If you opt for a catered luxury chalet, all your breakfast, afternoon tea, and dinner needs will be catered for. However, you will need to be on time for dinner. You can book the entire chalet especially if you have a large family.
If not, you may have to share it with other ski vacationers. This will be an opportunity to interact with people from different countries. Further, you will socialize and learn about different cultures.
· Self-catered Apartments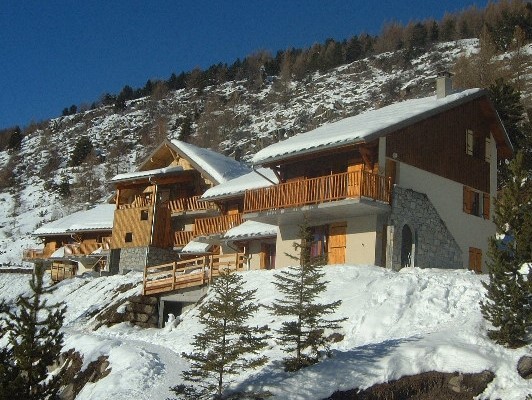 Is your family more comfortable with choosing convenient meal times? Perhaps you wish to cook for yourselves. The self-catered option will initially seem to be cost-effective. However, sometimes you may need to eat out in a bid to sample the local cuisine.
Remember, food prices will be high at the result and you could end up spending way beyond your budget. Chalet hotels and chalets, on the other hand, accompany dinner with unlimited wine. This means you will make huge savings.
· Establish the Location of Your Accommodation
Where is your preferred accommodation resort situated? Is it a ski-out or a ski-in? Does it lie within the vicinity of the bars or the slopes? If it does, chances are that you will need to pay more for the benefits. Determine whether or not the extra cost is beneficial to you and your family before committing yourself.
Means of Transport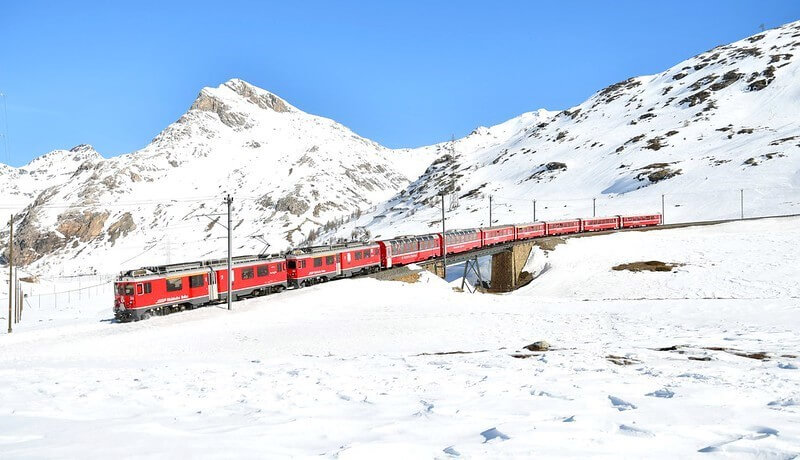 Will you get to the resort by car, train, or plane? Your proximity to good roads, train stations, or airports will help you determine this. Different people will prefer a specific means of transport depending on their preferences and budget. If you are traveling with young children, for instance, you may want to take the shortest time to the resort. In this case, a plane would be viable if your budget allows.
Remember, you may need to organize airport transfers in advance for convenience purposes. If your children are older, however, you can opt to travel by train. This will be a good opportunity to be adventure and marvel at the beautiful scenery along the way.
Will you be Taking Ski Lessons?
Do you have beginners in your group? Are they interested in taking ski lessons? It's worth mentioning that ski lessons and refresher courses are ideal for both novice and seasoned skiers.
These will come in handy to help you get the most out of your family ski holidays 2019. Should you need any lessons, you will want to weigh various options.
Remember, ski schools are often overlooked during the school holiday break. You don't want to wait until the last minute to place your booking.
Considerations to make before Selecting a Ski School
Do they have qualified and experienced instructors?
Do they have a positive reputation and reviews?
Do their instructors speak fluent English?
What's their preferred group size?
Equipment You'll Need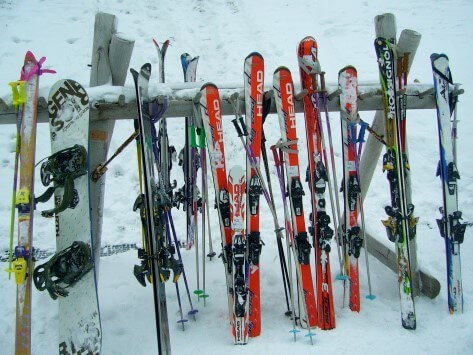 As skiing becomes more popular, ski hire prices are rising. Many skiers struggle with deciding whether to buy or hire ski equipment. Often, this depends on how regularly you ski, your skill level, and your budget.
Whether you are a novice or an experienced skier, you will need a well-fitting pair of ski boots. Finding the right ski boot size for hire can be an arduous task. You don't want to struggle with ill-fitting boots during your family ski holidays 2019.
Owning your pair of ski boots can be the ideal albeit costly option. However, if you don't ski regularly, you can opt to rent a well-fitting pair of ski boots from the resort. The advantage of renting from the resort is that they have many pairs for you to choose from. What's more, you can easily sort out any problems as they arise.
You and your family will also need a: ski jacket, ski trousers, ski socks, goggles, thermals, gloves, a bandana or buff, and mid-layers. A helmet is one of the key skiing tools. You can bring your own or rent one at the resort.
Finally
Are you planning for your family ski holidays 2019? Whether you have toddlers or younger children, you can enjoy a great vacation at friendly prices. All you need is to research extensively and plan in advance.