The health department of New York State stopped all sleepaway summer camps officially this year to curb the spread of Covid-19. The move left wealthy tri-state region parents in a state of panic, wondering how to keep their children occupied. Many parents today are not willing to choose a day camp and expose their children to the risk of contracting COVID-19. Instead, they are investing thousands of dollars for private luxury summer camps across the world. Some of these luxury camps cost up to $150,000. Exhausted parents admit that while luxury camps are costly, the investment is worth every coin. They are doing this to ensure their kids take a break from many months of homeschooling amid a pandemic.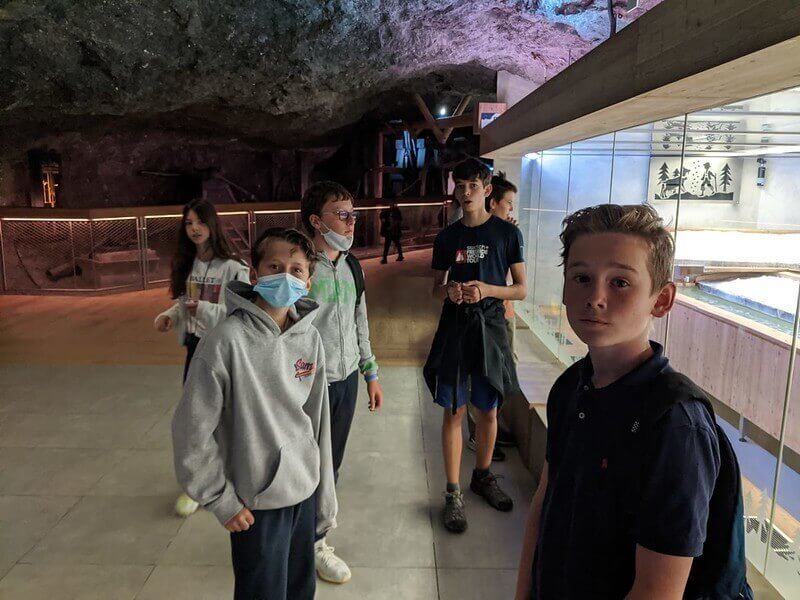 One Manhattan mom said:
"I cannot entertain a 4-year-old all summer in the way that he needs to be".
The mum who wanted to remain anonymous said she had teamed with other parents to share $38,500 for a specialized program. She said:
"I started to get a little bit stressed out because I realized it was looking like camp was not going to happen, [and] I needed to find some activities".
Arlene Streisand, an expert from Big Apple Camp, says that the previous two weeks have been a series of bad news as summer camps closed down one by one across New England. Streisand, who is also the director and founder of Camp Specialists, says:
"parents are not happy. They have been home with the kids, cooking, and cleaning, and there are not a lot of choices for them right now".
A managing partner at Embark Beyond, a travel agency, Julie Danziger predicted the ongoing trend. She leveraged that foresight to introduce a new luxury summer camp. However, her program is not an ordinary bunk-bed project. It (the camp experience) comes with a range of 5-star resorts to choose from. Some of the activities at the camp base include; hot-air balloon rides, horseback riding, and go-kart racing for children. On-site chefs are also available as well as private jets to help clients reach their destinations fast and with ease. Julie says the biggest attraction of this extraordinary experience is blocking the outside world off. According to Julie, most of her clients come from the tri-state region. She says;
"we really take privacy to another level. The destinations we chose are a combination of a place that has plenty of activity options, but also have a lot of space and acres and acres of land."
So far, Julie's company has organized more than 50 camp stays. Their highest price tag of $150,000 involves a 10-day stay at the Brush Creek Ranch in Saratoga, Wyoming.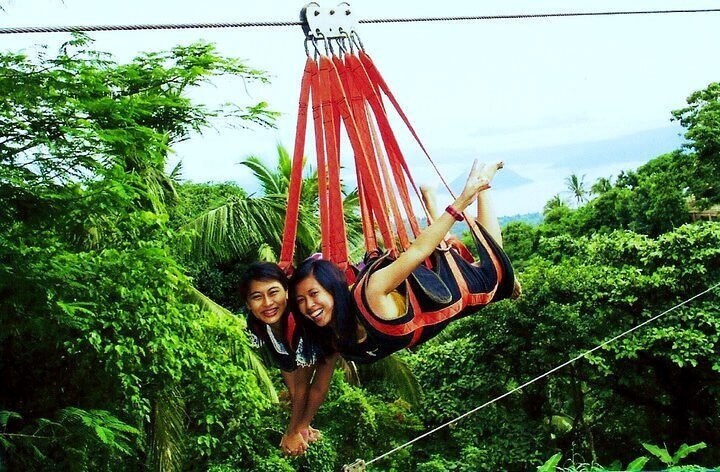 Three families chose to rent out the luxurious Magee Homestead of the resort. This luxury facility is a 1,929-square-foot chalet that comes complete with an on-site spa, a grotto soaking pool, and three meals per day. Nine kids aged between 5 and 16 are attending and will participate in daily activities that include; kayak races, all-terrain vehicle (ATV) riding, a family chopped-influenced game, wacky Olympics, and zip-lining. Professional chefs will be on-site led by Lynda Levy, owner, and entrepreneur of a
summer camp
in New Jersey. She will customize the camp itinerary to meet individual family needs, but parents will need to pay an extra $1,000 for this experience dubbed the gold package. According to Lynda
, "if a child loves 'Harry Potter,' let's say, and the standard package offers relay races, on gold, it would be more like Harry Potter trivia races, or if a kid loves Disney, it would be Disney-themed."
There is an on-site expert tasked with training staffers. All on-site staff has gone through an interview and vetting process to play the role of counselors for the program. The camp is ideal for kids between the ages of 5 and 14. However, Danzinger adds that;
"if you want six 20-year-olds to have a camp experience, sure, we'll do it".
Other booked locations currently include Nevada, Mustang Monument in Wells, the Resort at Paws Up in Greenough, Amangiri in Canyon Point, Utah, and Montana. One of the clients booked Amangiri in Canyon Point, Utah, for a whopping $80,000 per week. According to Danziger, the ranch destinations are particularly big sellers
. "It's something a lot of luxury travelers have wanted to do, but have never done because these are the same families that every year are going on their regular trips to Saint-Tropez or the Amalfi coast. Now they're taking the opportunity to do something out of the box. It's nice to see the 1 percent looking at [America] with a fresh set of eyes and saying, 'Wow, I live in a beautiful place."
Danzinger says. Wealthy parents are also opting to send kids to international summer luxury camps in countries where Covid-19 is not yet widespread.
Les Elfes International
for instance is a summer camp located in Switzerland. Campers pay $9,000 for a three-week stay but this does not include airfare. American parents have been particularly interested in the camp in recent weeks. According to Les Elfe's sales and marketing assistant, Carlotta Ceruti, "In the last two weeks, the bookings increased.
"Studies have proven that Switzerland is the safest country in the world. "It seems like that news arrived in the US because parents are ready and willing to send their children here".
A NY post suggests that parents from Los Angeles, New York City, Maryland, Potomac, West Palm Beach, Washington DC, and Florida are sending their kids to Les Elfes, Verbier this summer.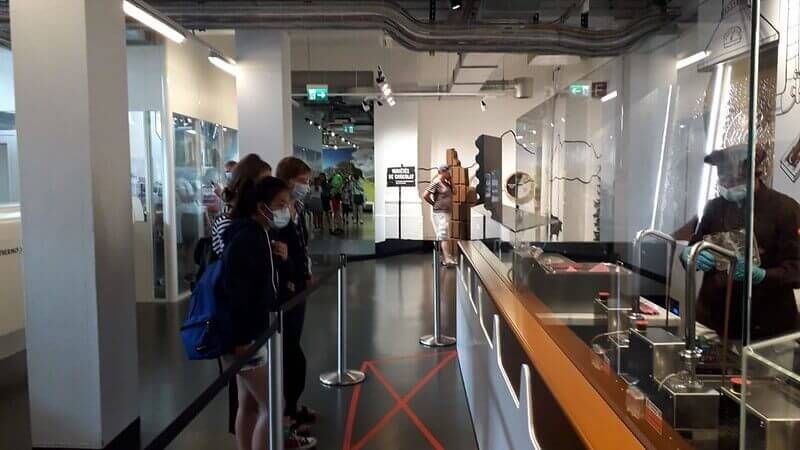 Apart from the ordinary outdoor activities, the classy camp that accommodates children between 6 and 17 years old offers a range of
"enrichment workshops".
These include Swiss watch-making and table manners and etiquette. The camp has adopted stringent measures to guarantee safety. For example, they have installed a robot that will monitor the temperatures of staff members and children every day. Kids will have to undergo testing before arriving at the camp. While they want to send their kids to luxury camps, some New York parents are comfortable with having their children closer home. As a result, they are choosing the Home Camp program that is run by MySuperSitter. The program involves sending trained experts to host camps in the client's backyard on Long Island and in the city. The cost of sessions per week for up to six kids is $5,500 for full-day camps. Individual families pay $3,900 per week. Activities include swim sessions, safety lessons, arts and crafts, sports, and a range of outdoor games. The Lower Manhattan mom we mentioned is spending summer with her family in East Hampton. She signed up for her 4-year-old son for Home Camp with a group of his friends. She chose the Home Camp program after deciding she was not comfortable with sending him to Hampton Country Day Camp again this summer. She says,
"I knew it was not going to look the same as it had, and I didn't want this new normal to be what my son thinks of when he goes camping".
Her main concern was the requirement to wear masks and having a few kids at the site. Whether the experience is expensive or not, parents want their children to experience social interaction after months of being in isolation. The Manhattan mom concludes by
saying "we are hoping that this can provide these kids with some normalcy. And when I see him with other kids, I might cry with happiness."
Tips to Help You Make Your Camping experience more Luxurious
Camping, especially amid the coronavirus pandemic that has denied enthusiasts freedom for months is an opportunity to reconnect with nature. While luxury camps will give you an unforgettable experience, sometimes you may have to let go of some comforts. Do you want to go camping but still maintain some level of sophistication? If you are, read on for tips on how to make your camping stay more luxurious.
·         Purchase the Right Tent
Have you had a bad experience with tents before? If you have, then you
need to invest in a proper luxury
tent. Often, luxury tents can give you the right balance of ventilation and insulation. Further, they are secure from the wind and are fully waterproof. Luxury tents are large but still easy to set up, which makes your camping experience convenient and cozy.
·         Carry an Airbed
A sleeping bag or sleeping mat provides some comfort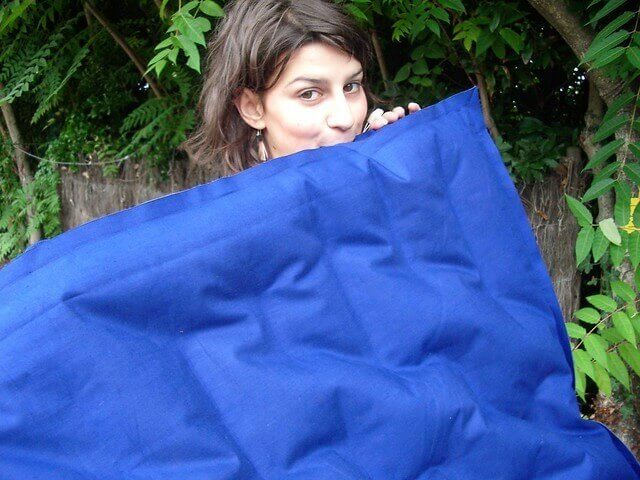 for some people. However, carrying an airbed with you could make your nights more comfortable. Some air beds come with a layer of memory foam for more comfort than you would not get from a mattress.
·         Choose Glamping over Camping
Glamping is the idea of staying in a pre-assembled tent complete with furnishings such as chairs and beds. The tent also comes with electrical sockets to help you charge your electrical gadgets. With such provisions, you do not have to carry a tent. Instead, you will be assured of some basic luxuries while still experiencing an intimate camping feel.
·         Carry Your Power Source
Portable power sources are what you need to ensure your electronics are charged fully on the go. Other electric appliances like hairdryers and kettles can make your experience more luxurious. These appliances will come in handy for you if you are planning a long term camping trip.
If you can Afford Luxury Camps go for it
Luxury camps give you an experience of a lifetime. They are an ideal choice for busy parents who want their children to enjoy camping and still be safe.
Register today
and enjoy an extraordinary camping experience.