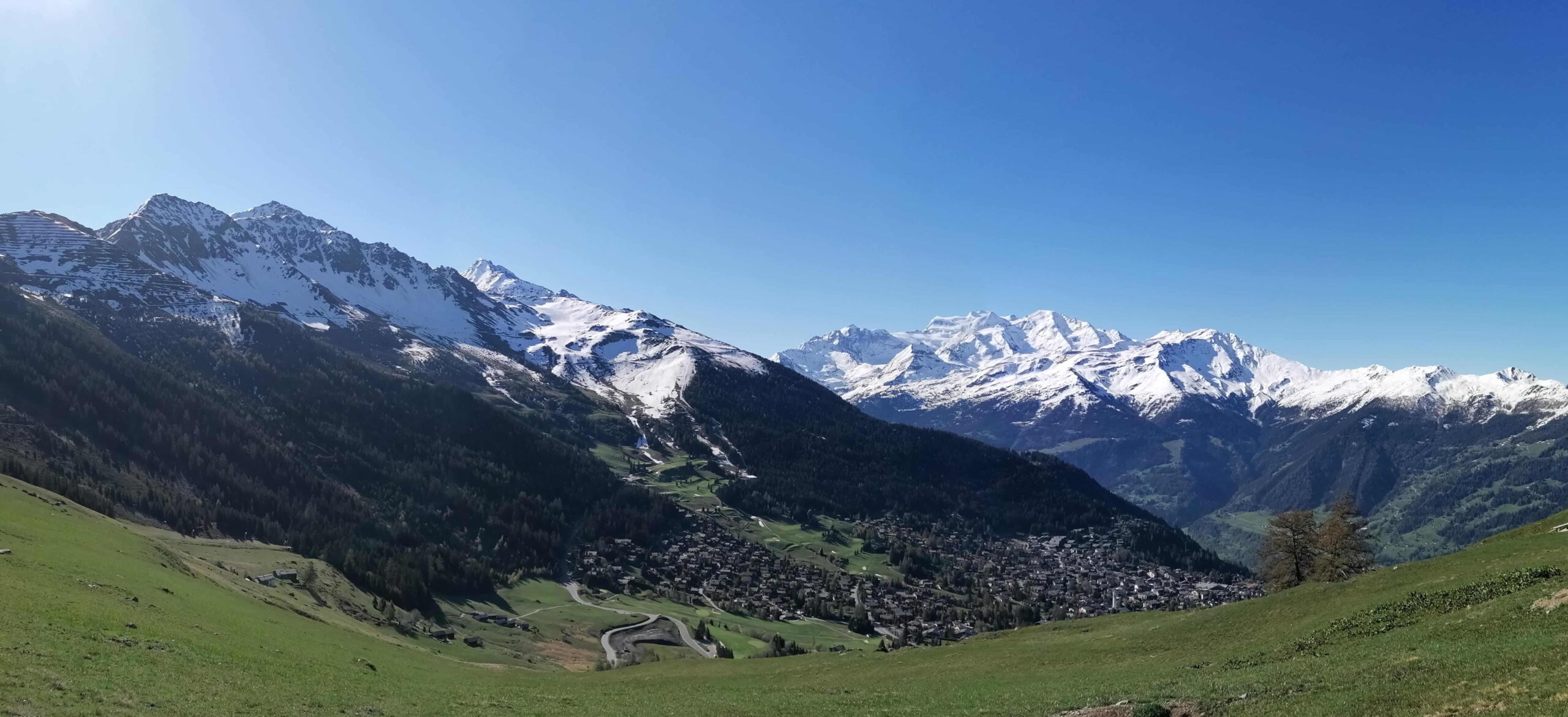 While Switzerland is a small country, it's a beautiful place with an exceptional diversity. There are three semantic regions in the country, and these have innovated their unique traditions, culture, cuisine, and economy. Still, numerous foreigners have permanently relocated to Switzerland and introduced different languages and cultures in the country.
Switzerland prides itself in having four national languages. In addition, more than 21% of the entire population is made of foreigners, making the country a multicultural hub located at the core of Europe. While a big percentage of Swiss residents speak German, they are also fluent in two languages and this makes the region ideal for studying and student interactions. It's no wonder then that Swiss schools that want to do trips and meet up new students for international schools are thriving. 
How is the Experience of Studying in Switzerland?
Switzerland's topography, landscape, and leisure related activities are diverse just like the country's culture. Switzerland is popularly known as a winter and summer sports hub and is home to metropolitan cities such as Basel, Zurich, and Geneva, as well as other small and sophisticated towns.
For long, Switzerland has been among some of the best tourist destinations across the world with fun and interesting attraction sites to marvel at. Lifestyle in the country depends on where you live. In today's fast-paced world, the Swiss population is divided into people who dwell in the big cities, those who live in smaller cities and the others who live in rural areas. 
·         Food in Switzerland
Students studying in Swiss schools can sample the vast blend of German, French, and Italian cuisine. Regardless of their favorite meals, students are guaranteed to find them in this country. What's more, there are numerous Swiss exotic dishes that students can try such as fondue. There is a wide variety of sumptuous desserts too such as cooked apples, brownies, and cookies. 
·         Living costs for Students in Swiss Schools
The cost of living in Switzerland is slightly high which is understandable, seeing that the country is among the most developed and wealthiest nations in the world. Still, studying in Swiss schools is cheaper than it is in other areas outside of Geneva and Zurich, even though food and other items can be more expensive compared to other regions across Europe.
If you are looking for a budget-friendly option, you may want to go for student housing associations. These offer you a wide variety of flats and rooms to fit your budget. It's worth noting that the average prices will vary from one city to the other. 
·         Accommodation
One of the most important things you will be considering before choosing your learning destination is accommodation. There is a wide variety of housing options to choose from ranging from private rentals to university residences.
Some schools in Swiss provide accommodation for their international students depending on their terms and conditions. However, every student is tasked with finding their own accommodation and one of the most popular ways to do so is by renting a house, an apartment, or a room at the student's residences.
If you are a student, and looking for international learning institutions, you may want to consider studying in Switzerland, seeing that Universities in the country offer you various programs for the ultimate study abroad experience. What's more, the country is a perfect choice for you if you are a first-time traveler.
As we have mentioned above, the culture is diverse and this allows students to learn and engage in new things. The best thing about this country is: you can still engage in the fun and exciting activities that you loved doing in your home country. With this ease, you shouldn't have trouble settling in.
Of course, studying in international Swiss schools abroad can be challenging. However, students can go for winter or even summer vacations just to experience the country. This enables them to decide whether or not the experience is worth spending their entire semester. 
Top Switzerland Universities for International Students
There are various Universities in Switzerland to choose from, all of which offer tailored programs to ensure that students participate in vacations and get together events, enabling them to interact with new students from various parts of the world. Here are some of them. 
·         International University in Geneva
The International University in Geneva is one of the top ten business schools across the country, and among the best Universities for international students in Switzerland. The school focuses on both practical and theoretical study practices is ideal when it comes to preparing students for their international business careers.
The institution is a hub for culture, business, and politics. Further, Geneva is an ideal setting for studying which enables you to practice what you have learned theoretically in the actual world. Studying in Geneva comes with added advantages, especially because the city is located in the central part of Europe. This means that traversing to other cities is much easier. The school has made major strides in forming relationships both in and outside Switzerland. These have come in hand to assist students during their studying period and after graduating.
Courses in this International Swiss school are taught in English. The International University in Geneva has partnered with various schools in the US to ensure their students can complete their semester in Geneva and administer what they have learned in their home Universities. If you are looking for a short term study opportunity, The University in Geneva is ideal.
·         University of Geneva
The University of Geneva was inaugurated in the year 1559 and it's the second biggest University in Swiss. It's a globally recognized institution for both education and research. A third of students studying in this institution are foreigners. While Geneva is the hub of francophone Switzerland, this institution provides French support classes for non-French speaking students.
You can take both short term and regular full degree courses in this institution which are taught in English. The University of Geneva offers students various opportunities to engage in different recreational activities. Students will enjoy engaging in sports and other exciting activities across Switzerland.  
Business and Hotel Management School of Switzerland
This hospitality Swiss school is located in Lucerne for students interested in studying hospitality management, culinary arts, and international business management. The institution accommodates students from more than 65 destinations and focuses on giving you a maximum real-world experience.
The business and hotel management school in Switzerland is committed to ensuring that students succeed in the global hospitality industry. The school in Swiss has partnered with various institutions across the world to ensure that students get perfect training and experience during their studying period.
Apart from studying, the institution focuses on exposing students to practical activities such as camps and hiking which offer students a perfect opportunity to interact with other students from various institutions in and out of Switzerland. Whether you are looking for a short term or full degree program, BHMS should be in your bucket list. 
·         University of Bern
The University of Bern is located within the Switzerland capital. The institution is a political and cultural hub and pays special emphasis on gender sustainability and equality. Students studying at the University of Bern will benefit from the University's commitment to innovate and enhance service delivery.
The city of Bern is home to numerous museums and the UNESCO world heritage site. Students will also enjoy the various forms of informal learning offered by the school. If you are planning to study at this University, you may want to enroll in German classes. Students can choose either short term or full degree courses which the school offers.
·         University of Lausanne
A big percentage of the students studying in this institution are international students. This not only allows you to mingle with students from various parts of the world, but it's also a perfect opportunity for you to learn about different cultures and make new friends. Lausanne is popularly known for its art scene and archaic center. Further, the region is also a hub of the International Olympic Committee.
Even though various courses at this University are taught in French, the school in Swiss helps students to enhance their understanding of the French language. There is a school of the French department at the institution which offers French courses to its international non-French speaking students.
This not only helps students enhance their French language, but it also enriches their knowledge of culture and literature. Non-French speaking students can even choose to study during the summer and winter vacations. The institution offers both full degree and short term programs. 
·         University of Zurich
Zurich is the largest city in Switzerland and the University of Zurich is the largest in the region. The institution lies in one of the main global centers in the world and is popularly known for being among the best Universities in the country and entire Europe in general. This institution offers a wide range of academic programs for students depending on their needs.
Studying in a big institution is beneficial to students because they can be sure of finding a course that meets their requirements. There are numerous resources for international students in this institution aimed at giving students a smooth transition.
Zurich is home to numerous recreational activities and this institution exposes its students to the fun and exciting activities to help them find a balance between studies and their social life.
Finally
While Switzerland is a small country, it offers exceptional sights, a rich history, sumptuous food, and high-quality Swiss schools for international students. If you are looking for the ideal institution for your studies, Universities in Switzerland provide an all-round education for all students.