Summer camps offer you the perfect opportunity to familiarize your child with different games, fun sports, and new friends. However, a short camping trip limits the number of activities and amount of fun your child can have. This is where a summer's best two weeks camping tour comes in. On this post we shall discuss: 
Les Elfes summer camps
Summer camp activities your child can engage in at Les Elfes
Benefits your kid will gain from a summer's best two weeks camps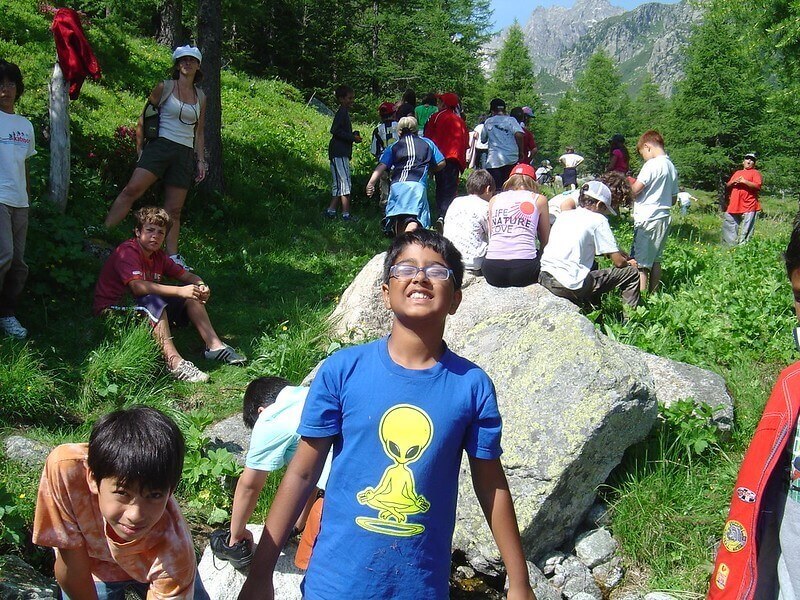 About Les Elfes Summer Camp 
Les Elfes is an elegant international camp situated in Verbier, the French-speaking region of Switzerland. If you don't speak French however, you shouldn't worry because English is the official language spoken at the camp.
All international campers staying at the camp communicate in English both in class and during their free time. One good thing about Les Elfes is campers can enroll in foreign language studies. By adopting a communicative learning approach, foreign campers register speedy progress in their designated groups.
Verbier is characterized by an exclusive atmosphere, scenic landscapes, and glamour. Les Elfes, on the other hand, is the only camp in Switzerland that runs all year long. However, there have been inconveniences lately as the world struggles to contain the Coronavirus pandemic.
The management at Les Elfes is monitoring the situation and plans to open the summer camp on 20th July 2020. Non-English speaking campers can enroll for English lessons as part of their educational program.  
Language Courses at Les Elfes 
There are two types of language courses. The classical program is a spoken French, Spanish, English, and German course that runs for 8 hours per week. Lessons in this program are conducted at the summer camp in Verbier.
The intensive program offers English lessons for 15 hours every week. Lessons are conducted in the morning and follow a five-day model. Campers are free to engage in leisure time in the afternoon.
To make the lessons fun and exciting, the intensive program is structured to ensure students learn in small groups (not exceeding 7 learners.) The Les Elfes summer's best two weeks camping experience includes fun sporting, creative, and entertaining activities as we shall see later. 
Food and Accommodation
Campers participating at Les Elfes summers best two weeks camping experience live in comfortable, classical alpine chalets. These are built of wood and stone and each comes with a reception area, living room, and roomy recreational areas.
They also have a barbecue area, terrace, music room, fireplace area, kitchen, internet cafe, a private dining area, and a library. Campers looking for a more adventurous experience can opt to camp outside in tents.
Planning a long term camping trip can be a difficult task. What with everything you have to organize? The exercise can be more challenging if your kids are going for their first camping experience. This is because you'll need to buy camping gear.
By camping at Les Elfes you don't have to struggle with buying camping gear. You can hire every gear you need at the camp at friendly prices. Campers can choose to cook their food or make arrangements for onsite catering services. 
Activities at the Les Elfes Summer Camp
Summer provides campers with the perfect weather to engage in exciting outdoor-related activities. No parent will want to send their children on a summer's best two weeks trip only for them to spend endless time indoors. At Les Elfes, there are plenty of exciting activities that your kids will enjoy. These include:
· Bike Riding
Kids and teens alike love bike riding and the camp organizers at Les Elfes understand this well. This is why there are bike riding activities for every age group. Apart from having fun, there are many benefits that your child will get from bike riding at the camp. Campers can hire bikes and riding gear at the camp. 
· Wall Climbing at the Onsite Gym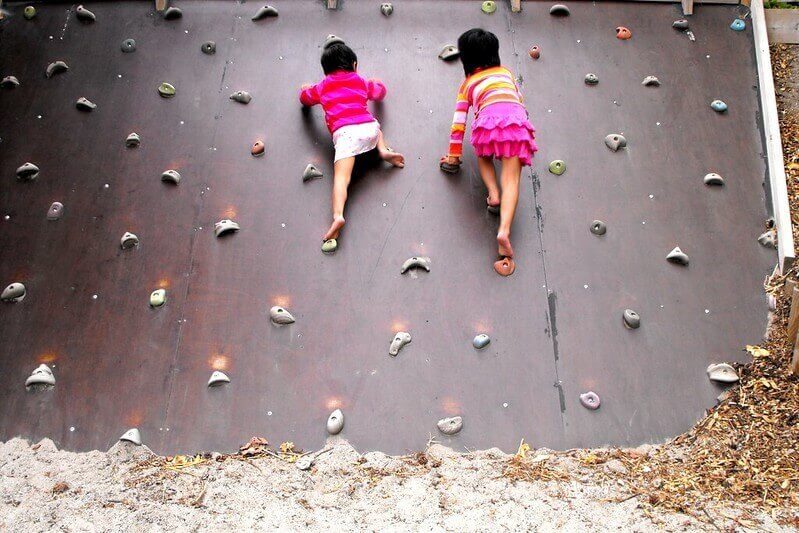 Wall climbing is fast becoming a popular sport for both kids and adults. There's an onsite gym at Les Elfes that has a climbing wall. Your kids will love engaging in this activity while bonding with their newfound friends.
Further, they'll enhance their eye, feet, and hand coordination. There's an onsite trained and experienced coach who will train and monitor the kids. All the gear kids need to engage in wall climbing is available for hire at the camp. However, you should ensure your kid has a proper pair of socks.
· Making Friendship bracelets
Creating friendship bracelets is an easy and fun activity that children of all ages can participate in. Parents should ensure their kids have enough yarn, tape, and colored floss. They'll also need some lettered beads that they can use to sew in their friend's name on the finished bracelets.
Remember, your kids will make new friends during their summer best two weeks camping experience. Exchanging bracelets at the end of the trip is a fun way of carrying unforgettable memories from the trip. 
· Afternoon and Evening Activities
Afternoon and evening programs at Les Elfes are designed to meet the needs of each camper. They are divided into groups with each group engaging in a different activity between 2000hrs and 2145hours just in time for bedtime.
These activities include making ice cream from scratch, team challenges, ice skating, disco night, quizzes, telling stories, and campfires. Other activities include: dining in a Swiss restaurant, participating in games competitions, going for a torchlight walk, and mountain barbeque. 
· General Activities
There are various general activities at Les Elfes for campers to choose from. These include arts and crafts where campers join different art clubs that are designed to help broaden their artistic skills.
Other general activities include treasure hunts, hiking, social activities such as playing musical instruments, shopping in Verbier, and going picnicking. Campers will also engage in different ball sports such as football, beach volleyball, minigolf, volleyball, table tennis, basketball, and badminton.
· Certificates and Prize Giving Activity
At the end of the summer's best two weeks camping trip there's always a final celebration and prize-giving party. All campers take part in the prize-giving night and the organizers reward campers who achieved specific goals.
During this night, organizers have various entertainment options for campers and parents who may have attended the camping trip. This event offers campers an ideal opportunity to bid their newly acquired friends goodbye.
Apart from the prizes, campers who may have attended language courses are handed language certificates. Every camper receives an activity attendance and progression certificate. 
How Will Your Child benefit from a Long Term Camping experience?
Les Elfes summer camps offer the ideal environment for children to learn and enjoy an intercultural community. At the end of the trip, they'll have gained numerous benefits such as seen below.
· Develops Lifelong Skills
During a summer's best two weeks camping trip children get a chance to participate in a wide range of group activities. For instance, when a child takes part in a sport such as bowling or volleyball they learn teamwork. They also learn communication and problem-solving skills.
If the child is appointed to be the hiking group leader they'll be tasked with guiding the team. This will help them develop leadership skills. When a child is tasked with distributing chores among the team members they'll develop strong communication skills.
Children develop decision-making skills when faced with challenges or conquer obstacles when engaging in adventurous activities such as zip lining. These skills can be developed in a summer camp.
While children learn and develop social skills in school, camp brings together children from diverse cultures and communities. Such an environment encourages a sense of recognition for individual differences. This is different from the school environment which encourages academic achievement.
· Boosts Independence
While on a summer's best two weeks camping trip a child will have some time away from their parents. This gives them a chance to grow a sense of personal individuality. Children learn how to be self-reliant as they evaluate their interests and identify their weaknesses and strengths.
With time they learn how to listen to and trust their inner voice rather than relying on their elder siblings, teachers, and parents. Independence plays a huge role in the journey to becoming a self-reliant individual.
Is your child afraid of going out or sleeping alone? If they are, summer camp will give them a different perception of the world and help them convert to independence. Independence plays a huge role in enhancing your child's self-esteem. An independent child will not only be responsible, but they'll also be good decision-makers.  
· Creates the Right Environment and Time to Play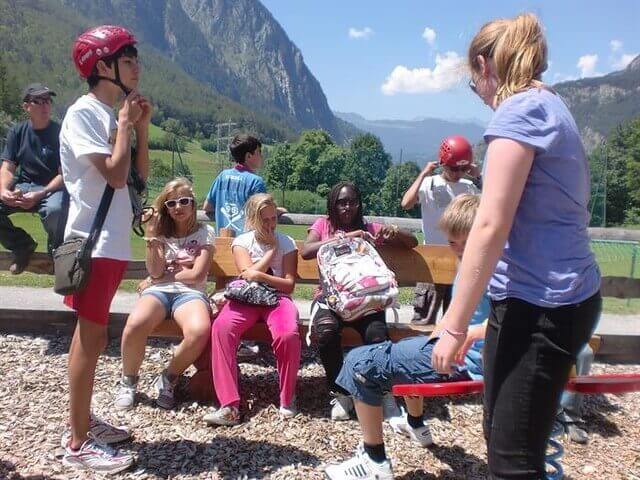 During the school year, children are accustomed to going to school, completing their homework, and preparing for examinations. This leaves them with no time to play. While some may engage in extracurricular activities, these are often executed within a regulated environment.
Summer camp, on the other hand, offers a relaxed environment, and enough freedom and time to engage in play. Unlimited play helps children to enhance imagination and creative thinking skills. It provides children with the right environment to express their emotions and thoughts. In the end, your child will come back happier and more refreshed.  
Other summer camp benefits include: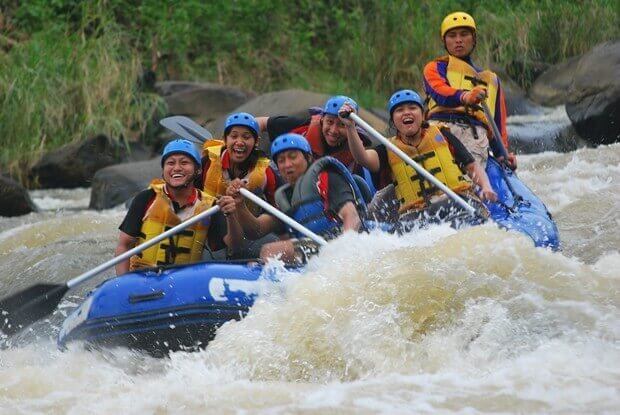 Encourages teamwork and resilience
Helps children to connect with nature
Encourages children to get out of their comfort zone and try new things
Boosts confidence, and 
Promotes growth within a secure environment
Finally
Long term summer camping trips provide your child with an opportunity to explore nature, relax, and benefit from the experience. 
Book your child's summer camp trip today and get a 10% discount.