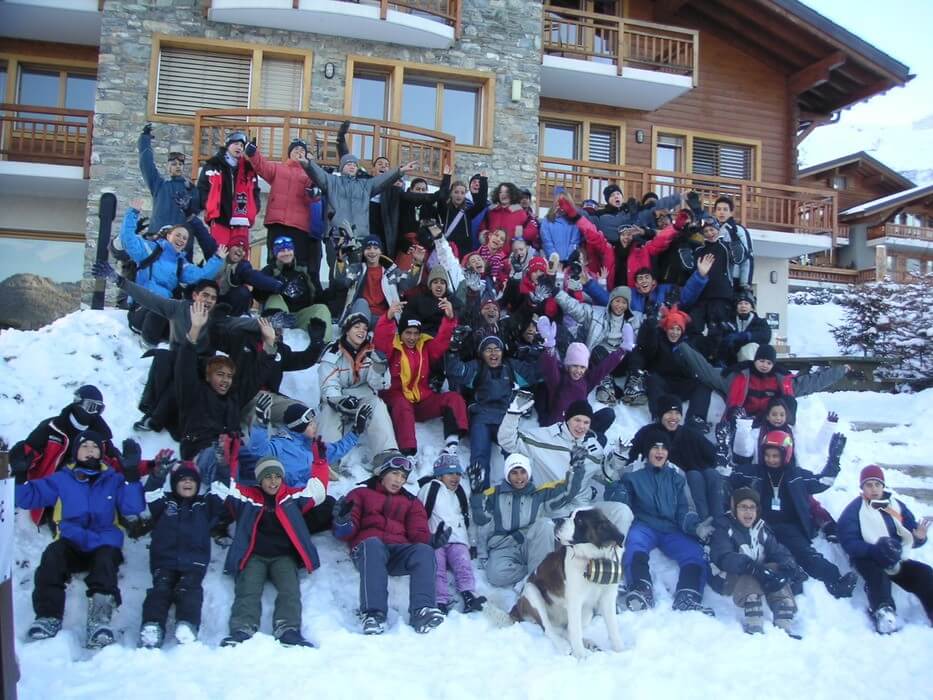 Attending ski camp gives participants a feeling of excitement and freedom. However, you need proper planning and preparations for the event to be successful. Participants need appropriate, weather-friendly, and fitting gear for the ultimate ski camp experience. Here are things you will need to prepare for the ideal camping experience.
Get the Right Gear
You don't have to break the bank to attend ski camp. If you don't already own ski gear, you can always rent equipment before the event begins. Purchasing your own ski gear where possible is, however, the best decision you can ever make.
With your ski equipment, you can easily go ski camping anytime you are ready. Remember, renting equipment on arrival at the resort can be a tedious task that you don't want to go through. Having your own gear eliminates the possibility of not finding the right equipment size. Avoid borrowing ski gear as much as possible if you want good fitting ski gear.
Remember, the proper fit is necessary for safety and learning reasons. It's worth noting that there are hardly any shops that will help you adjust borrowed ski equipment. Commit yourself to buy ski gear to maximize your experience at the ski camp.
Dress in Layers
Many ski camps happen during winter. You want to dress in layers to keep yourself warm. Some of the basic clothing items you will need to protect yourself from the cold include:
· Base Layer
Choose thin or medium socks and thermal underwear. These will not only keep you warm, but they will also draw moisture from your skin to keep you dry. Find silk, wool, and technical synthetic fabrics with wicking technology. Stay away from cotton because it holds moisture against your skin which makes you feel cold.
· The Insulation Layer
For this category, choose flannels, fleece shirts, turtlenecks, sweaters, and vests. Include appropriate pieces to protect your face, such as balaclavas and neck gaiters. If the weather becomes extremely cold, you may want to double up the insulation layer. Always choose pieces made from wool blends, wool, or synthetics.
· The Outer Layer
Choose appropriate clothing items that will bar snow and wind while ensuring you stay warm. These include waterproof pants, jackets, mittens, and gloves. Ensure the jacket sleeves are long enough. Further, make sure there will be sufficient overlap between the jacket and the pants.
Always Wear a Helmet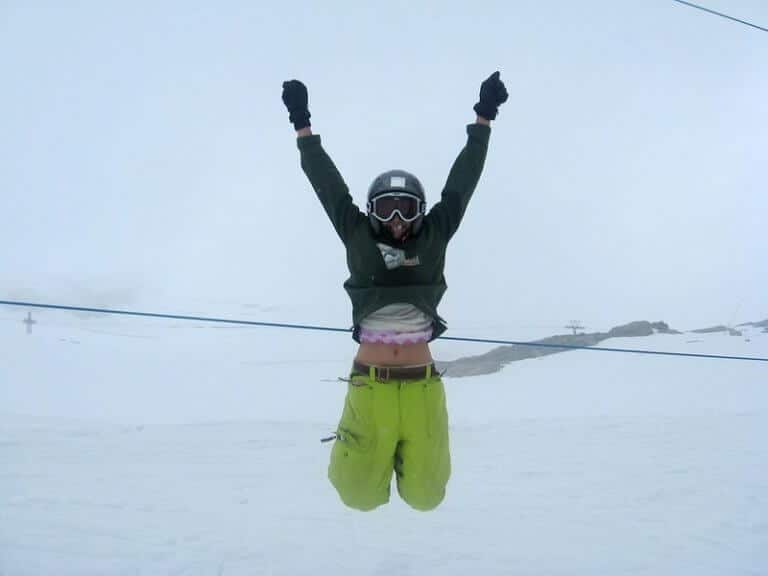 Both children and adults should have a proper and well-fitting helmet. Helmets are usually lightweight, warm, and comfortable. They come in handy to prevent and reduce the chances of getting injured while skiing or snowboarding.
Protecting Your Skin and Eyes
To keep your eyes protected, you will need good quality goggles. These will help you stay safe from wind, glare, and the sun. They aid your visibility when you are skiing down the slopes and are a must-have for the ultimate experience.
Remember, snow reflects sunlight powerfully and campers are likely to suffer sunburns during the skiing and snowboarding process. Pack enough sunscreen, apply and reapply when necessary, preferably after two hours of skiing or snowboarding.
Nutrition and Hydration
Skiing while hungry or poorly hydrated can be a daunting task. The human body requires sufficient water and food to operate appropriately. Sometimes campers will be overly excited to ski such that they will hardly feel thirsty for hungry. Still, taking breaks from ski camo activities to refuel the body is critical.
Camp organizers should ensure that every camper has enough snacks to last them the entire ski camp season. Some of the snacks you can pack for your child include nuts, cheese sticks, granola bars, and dried fruit.
Include complex carbs and proteins to keep the campers well re-energized, warm, and strong while skiing. Remember, winter ski camp activities can burn over 500 calories per hour making the campers feel weak. Therefore, taking water and snack breaks is essential for campers.
Hand Warmers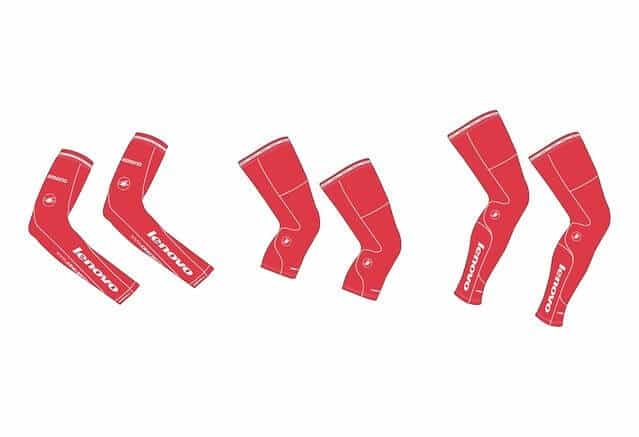 Hand warmers are cheap must-have items during extremely cold weather. You can get
disposable hand warmers in ski or resort shops or sporting retail stores. Hand warmers are designed to fit well in mittens and gloves for more warmth. You can wear hand warmers all day long and dispose of them at the end of the day.
Choosing the Perfect Ski Camping Site
Once you arrive at your ski camp destination, take time to identify the right campsite. Assess the spot for the following:
Wind Protection. Ensure there's a natural wind barrier such as a hill or trees. These will enhance your camping experience.
Don't Camp on Vegetation. Always set camp on bare ground or camp directly on the snow.
Water Source. Establish whether there is a water source on site. If there isn't any, what other options do you have? You may need the proper equipment to melt snow.
Avoid camping below or on a slope that is likely to slide
There should be some distance between the camps to guarantee privacy
Avoid setting up camp beneath limbs or trees
Set up camp near landmarks. This will help you locate the camp amid a snowstorm or in the dark
Where possible, find a site that offers direct exposure to sunlight. This will help you warm up fast
Best Skiing Destinations in Switzerland
Switzerland is a beautiful country, complete with numerous ski camping destinations. There are various factors to consider before you and your team of campers begin the skiing process. For instance, do you have young campers in the team? Will it be safe for them and the rest of the team? Are there any lifesavers on-site?
How costly will the entire trip be and will you afford it? Will you want to try other activities apart from skiing such as ice skating, hang gliding, tobogganing, or curling? Will you want to engage in other activities once darkness sets in? Once you have found the appropriate answers to these questions, you will be in a position to choose your destination accordingly. Here are some of the destinations you may want to consider for your ski camp.
Verbier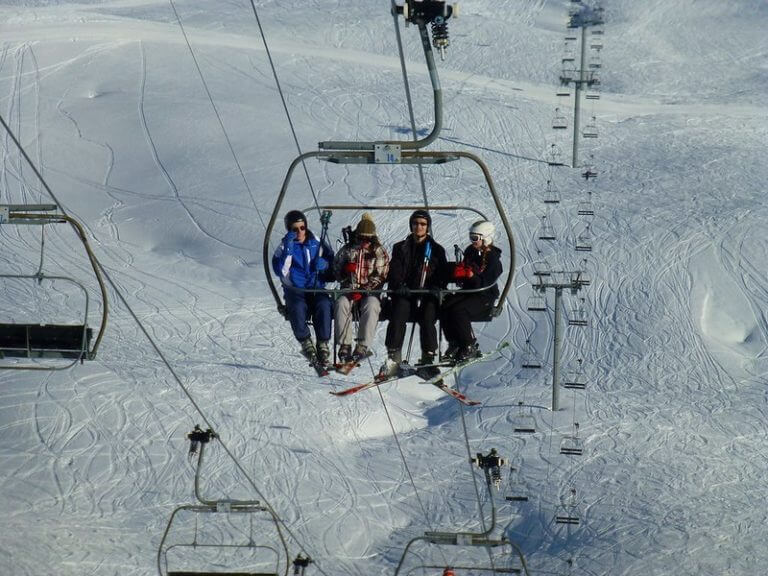 Verbier is located in Southwestern Switzerland along with the canton of Valais. The destination is a ski area and holiday resort in the Swiss Alps, recognized among the premier ski resorts across the world. Some areas in Verbier are covered in snow throughout the year. Choose Verbier for a fun-filled and unpretentious atmosphere.
There are restaurants where you and your team of campers can enjoy the exotic local cuisine. French is the main language in Verbier. However, you don't have to understand or speak French to have a great time in Verbier. This region lies amid a sprawling and high technology network of gondolas and cable cars.
These will connect you and your team of campers to various unique satellite resorts. In the 2018 World Ski Awards, Verbier was named the best ski resort in Switzerland. While lodging services can be expensive, you can still find affordable services for you and the young campers.
Gstaad
Gstaad is an elegant region situated along the larger ski area of Saanenland. It lies at the western area of the Bernese Oberland. While you can get affordable lodgings in Gstaad, you will need a plan B. Often; accommodation in Gstaad is fully booked during the skiing season. There are numerous things to do when in Gstaad apart from skiing down the snowy slopes. These include shopping, music festivals, and relaxing as you watch people. Camp organizers can even hold new language training sessions in the evenings.
This will help the campers get a basic understanding of the main language in this destination. While in Gstaad, you will get a chance to marvel at the alpine architecture and unique interior decorations. Interior decorations range from woodsy and baronial decorations which you can find in both the affordable and pricey hotels.
There are numerous skiing opportunities in Gstaad both for adults and students. Whether you are a beginner or an intermediate skier, you can participate in skating. It's important to mention though, that, the slopes here can be hard and difficult to navigate.
Zermatt
Zermatt allows you to experience Switzerland from the foot of the Matterhorn mountain. The mountain ascends 14.692 feet above sea level and has an amazing pyramid shape. Many camping enthusiasts flock Zermatt each year and the destination is always a hustle and bustle of activity.
The region remains to be among the greatest ski resorts in the world. Strict building rules in Zermatt have played a huge role in protecting the culture and historic characteristics of the region. Campers can engage in skiing and snowboarding activities throughout the year.
Zermatt is also popularly known for having long ski runs complete with terrain for diverse skill levels. Children aged up to nine years travel on the mountain lifts free of charge. However, they have to be accompanied by an adult who should have a free Wolli card and a multi-day pass. These should have one-year validity.
Finally
There are many camps in Les Elfes where you and your students can explore in your next ski camp. If you are a parent, don't hesitate to prepare your child for ski camp. While the idea of being away from your kids can be frightening, it's always good to let the children explore on their own. This not only exposes them to diverse cultures and practices, but it can help them gain great life skills.