The Swiss luxury industry continues growing despite the global economic slowdown resulting from the new Covid-19 pandemic. Switzerland is one of the best producers of luxury products in the world. In this article, we shall discuss some of the top luxury brands in the country as well as the Davos economic forum in brief.
Leading Swiss Luxury Watch Brands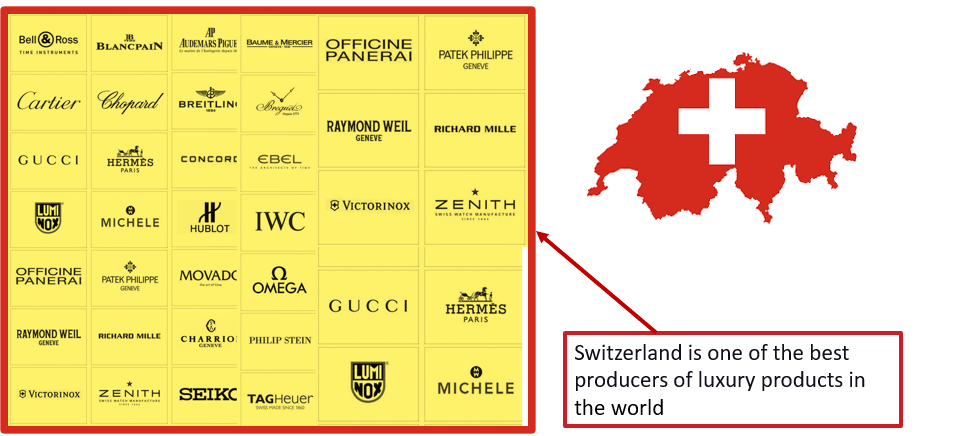 Currently, many of the luxury watches sold across the world come from Switzerland. Read on to understand some of the leading Swiss watch brands that have stood the test of time.
· Patek Philippe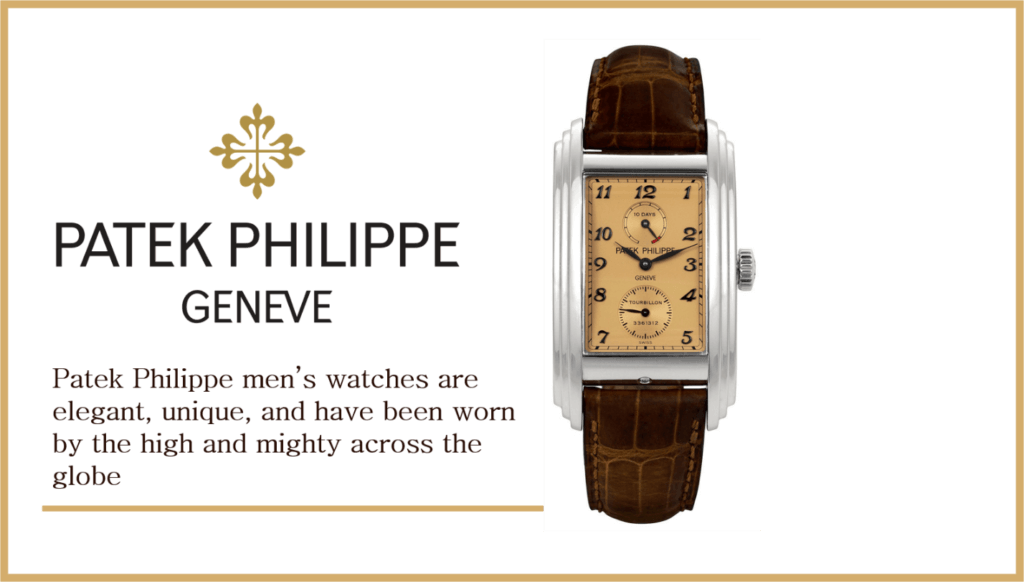 This luxury Swiss watch brand was established in 1852. Its watches feature sophisticated mechanics and classic styling. Patek Philippe men's watches are elegant, unique, and have been worn by the high and mighty across the globe. They come with an extraordinary signature style, and the manufacturer has maintained consistent promotional campaigns over the years.
· Audemars Piguet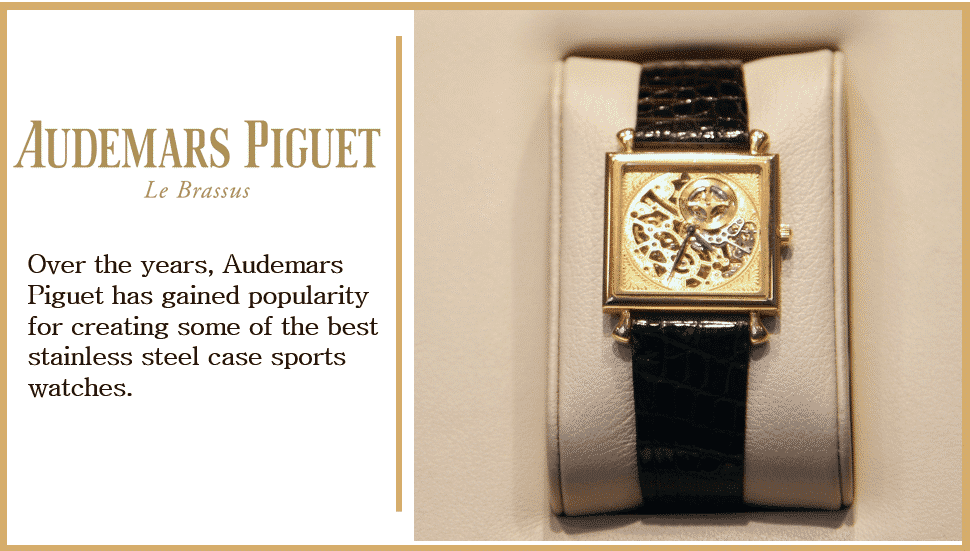 Edward-Auguste Piguet and Jules-Louis Audemars launched Audemars Piguet in 1875. So prevalent is this brand such that some other brands use their movements. The manufacturer produces up to 36,000 luxury timepieces annually.
Over the years, Audemars Piguet has gained popularity for creating some of the best stainless steel case sports watches. The company produced its first prestigious steel sports watch in 1972, which was named the Royal Oak. Audemars Piguet would later create the brand new oversized watch dubbed the Royal Oak Offshore in 1993.
· Ulysse Nardin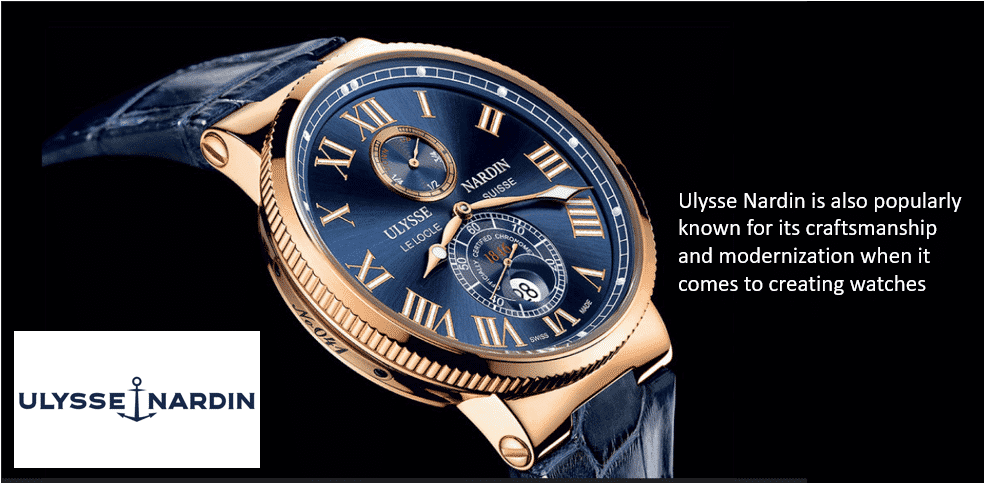 This Swiss luxury watches manufacturing company was founded in 1846 and has been in operation ever since. Apart from wristwatches, Ulysse Nardin specializes in producing writing tools and accessories. This manufacturer produces high-quality products using unique products. Ulysse Nardin is also popularly known for its craftsmanship and modernization when it comes to creating watches.
· Rolex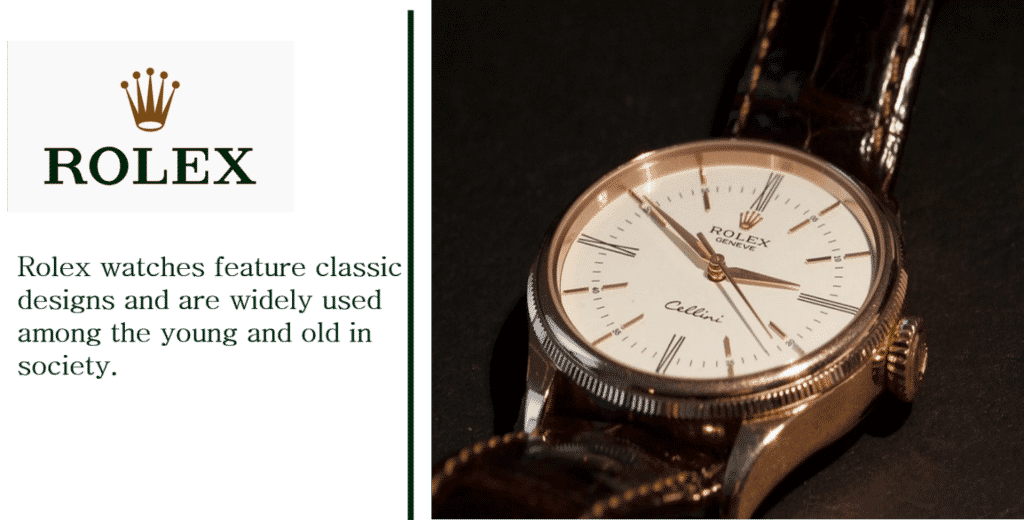 No Swiss luxury watch brands would be complete without mentioning Rolex, a company whose main branch is in Geneva. It is one of the most common luxury watch brands in the world. Rolex is not only internationally coveted and acclaimed, but it is also famed for its timeless functionality and form.
Rolex watches feature classic designs and are widespread among the young and old in society. The Rolex brand has even been among the most dominant brands in the world on the Forbes list. The brand is also a leading single luxury watch brand producing up to 2,000 watches every day. Some of the famous Rolex models include the GMT-master and the Rolex Lady Datejust 179174.
· Vacheron Constantin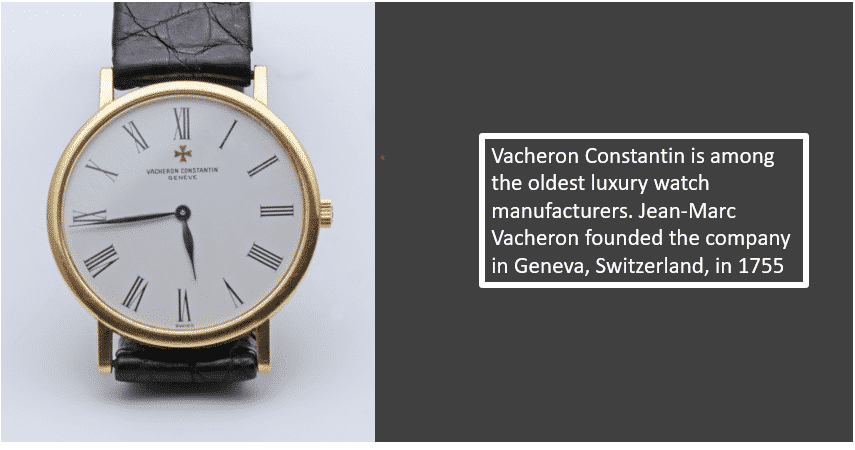 Vacheron Constantin is among the oldest luxury watch manufacturers. Jean-Marc Vacheron founded the company in Geneva, Switzerland, in 1755. This fine watches brand is an associate of the Richemont Group, and their watches are a reflection of their culture.
Vacheron Constantin watches come with accurate details, classic styling, and shapes that make them unique. Many famous historical figures have worn watches from this brand. These include Harry Truman, Napoleon Bonaparte, and Pope Pius IX.
· Hublot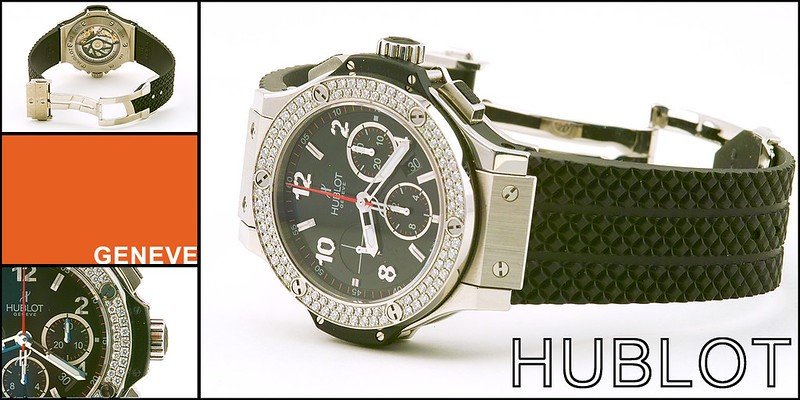 Hublot was established in 1980 and has evolved to become one of the most popular brands in the luxury watch industry. The manufacturer boasts various award-winning collections, evidence that better things will come in the future.
· TAG Heuer
Apart from watches, TAG Heuer produces mobile phones, eyewear, and accessories. The manufacturer's name is abbreviated from Techniques d'Avant Garde. Heuer refers to Edouard Heuer, the founder.
Watches have evolved over the years, with manufacturers experimenting with diverse models. However, TAG Heuer watches still have a sports-like appearance. The manufacturer has various memorable watches and chronographs available with a touch of premium functionality and technological appeal.
· Breitling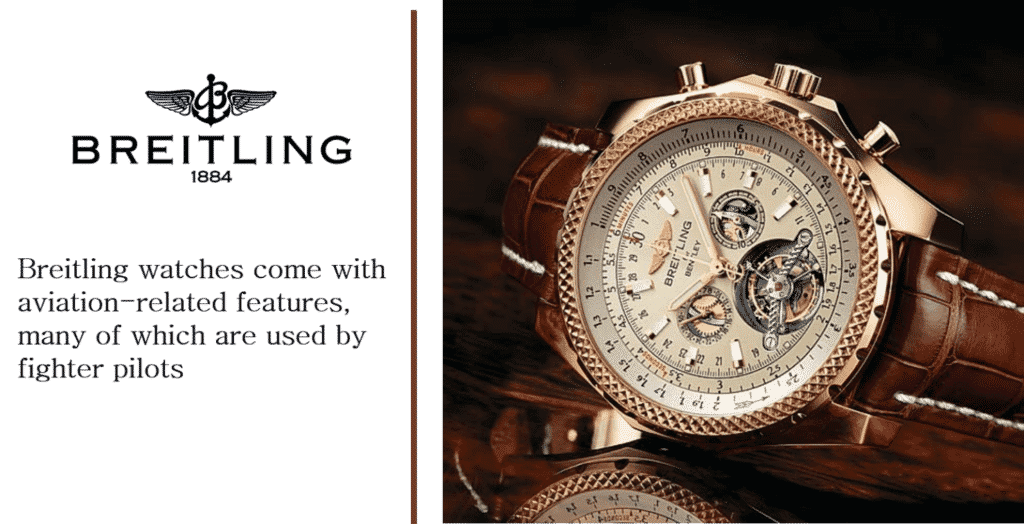 Breitling, a Swiss luxury watch manufacturing company was established in 1884, is popularly known for creating precise and durable watches. Breitling watches come with aviation-related features, many of which are used by fighter pilots. The manufacturer has also designed excellent aviator chronographs with multiple functionalities, which are activated over a revolving bezel. Breitling is one of the most innovative and versatile watch brands.
· Jaeger-LeCoultre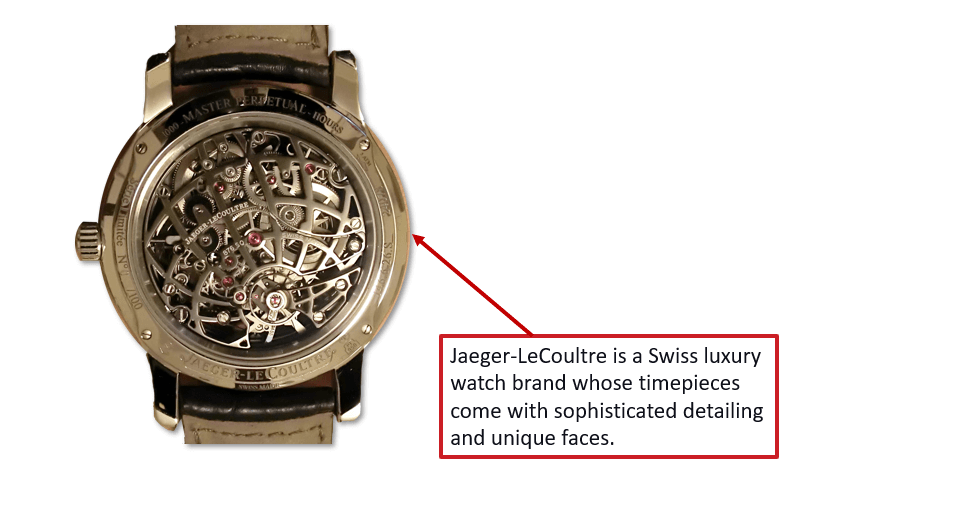 Jaeger-LeCoultre is a Swiss luxury watch brand whose timepieces come with sophisticated detailing and unique faces. The brand that was established in 1833 has maintained exemplary clarity and innovation, which was their initial visualization for the brand. Jaeger-LeCoultre watches feature appealing classic components and you can wear them for many years.
· A.Lange & Sohne
A.Lange & Sohne is a watchmaking company that Ferdinand Adolph Lange founded in 1845. Watches from this brand come with mechanical movements. Their cases feature unique tons of white gold, rose gold, platinum, and yellow gold. A.Lange & Sohne is famed for its superior quality and admirable styling.
· Panerai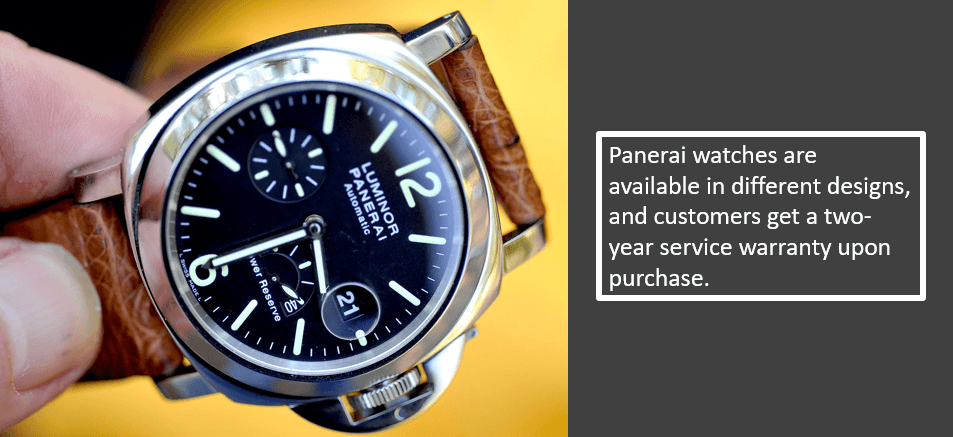 The first Panerai branch was set up in Florence, Italy, in 1860. The company opened its doors in Switzerland in 2002. Panerai boasts an international clientele and is famed for simplistic design, numeral elements, and bold styles. Panerai watches are available in different designs, and customers get a two-year service warranty upon purchase.
· Omega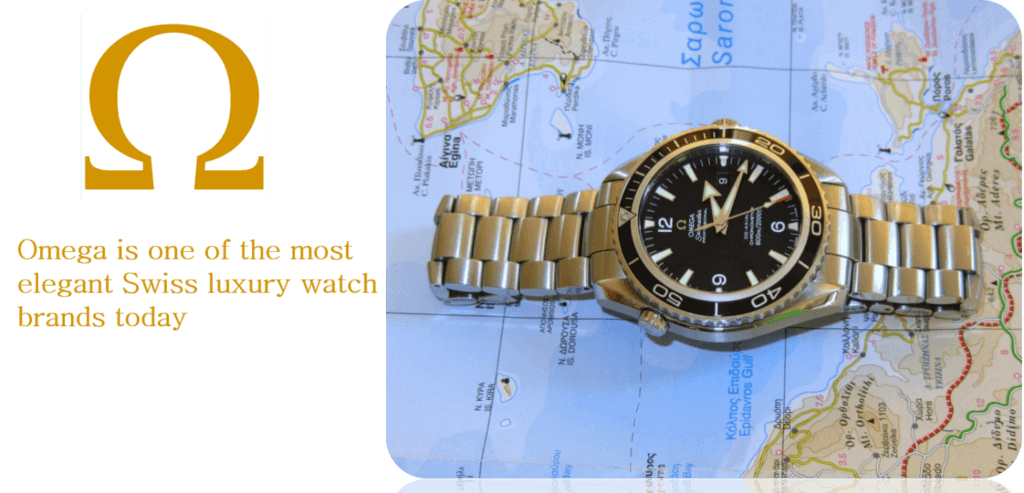 Omega is one of the most elegant Swiss luxury watch brands today. This watch manufacturing company has been distributing watches to horophiles (people who are obsessed with timekeeping gadgets) for more than 170 years.
Omega watches have traversed the North Pole, been used by submarines deep in the ocean, and initiated into space. Today, Omega enjoys a great reputation as one of the best brands across the world. Omega was established in Louis Brandt & Fil, a small village in Switzerland, in 1848.
The company founded the 'Labrador', its inaugural series-assembled calibre in 1885. They would later introduce a minute-repeating timepiece in 1892, while Omega calibre was launched in 1894. The immense success of the latter prompted the company to change its name, to the Omega Watch Company.
This company has evolved over the years, with its watches breaking various precision records. For example, during the Geneva observatory trials held in 1931, the company got six nomination positions. It emerged first in all of them, something that earned it the Olympics of watchmaking nickname.
Omega produced Speedmaster Professional, the first watch that Buzz Aldrin wore on his wrist on the moon. To date, many astronauts from the United States will not wear any other watch. Many famous people like Elvis Presley and John F. Kennedy have worn Omega watches. These watches come with a timeless design and offer incredible performance.
Omega is Greek for perfection and greatness, which best describes the watches. If you are looking for a superior quality luxury timepiece, then Omega will serve you right.
· Tissot SA
Tissot is a Swiss luxury watchmaking company that Charles-Félicien Tissot founded together with his son Charles-Émile Tissot in 1853. The company has been a branch of the Swatch group since 1983 and offers better accessibility to potential customers. Tissot SA watches are affordable and durable. Currently, Tissot SA is struggling to beat the rising popularity of smart and automatic watches.
· IWC Schaffhausen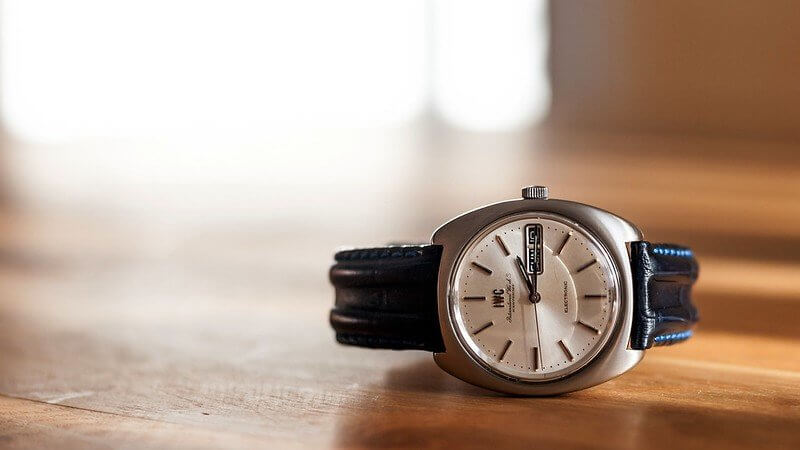 International Watch Company, operating as IWC Schaffhausen is a Swiss luxury watchmaker situated in Schaffhausen, Switzerland. Florentine Ariosto Jones, an American watchmaker founded the company in 1868. IWC has been a branch of the Richemont Swiss group since 2000, and its watches offer unique functionality and aesthetics. The brand boasts spectacular credentials in sustainability, and the brand has an exceptional reputation for producing elegant timepieces.
· Cartier
Louis-François Cartier founded Cartier in 1847 in Paris. While Cartier still has its headquarters in Paris, it is an entirely owned branch of the Richemont Swiss group. This luxury Swiss watchmaking company is one of the most recognized manufacturers in the world.
· Chopard
Chopard is famed for its excellent and unique Swiss luxury watches. Swiss watchmaker Louis-Ulysse Chopard founded the company in 1860. Chopard watches are easily identifiable for their great detailing and classic look. According to customer reviews, this watch manufacturer offers exceptional craftsmanship, innovative development, aesthetic design, and technological influence. Today, Chopard is famed across the world as a luxury watch producer.
Where can You Find Authentic Swiss Luxury Watches?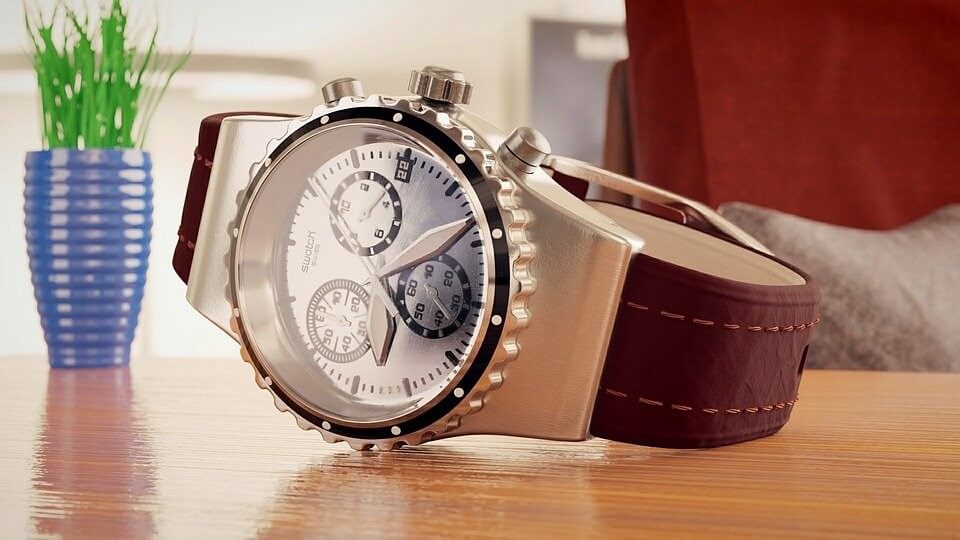 This question is one of the FAQs when it comes to buying a timepiece. There are numerous verified retailers across the world from where you can get genuine Swiss luxury watch brands. You can choose to buy from a physical retailer or an online platform like Swissluxury.com.
Swissluxury.com has various physical offices in different parts of the world like Miami, FL, and Biscayne Blvd. Darryl Randall founded the company that specializes in selling brand new watches obtained from various dealers and wholesalers.
Luxury Retreats and Summer Camps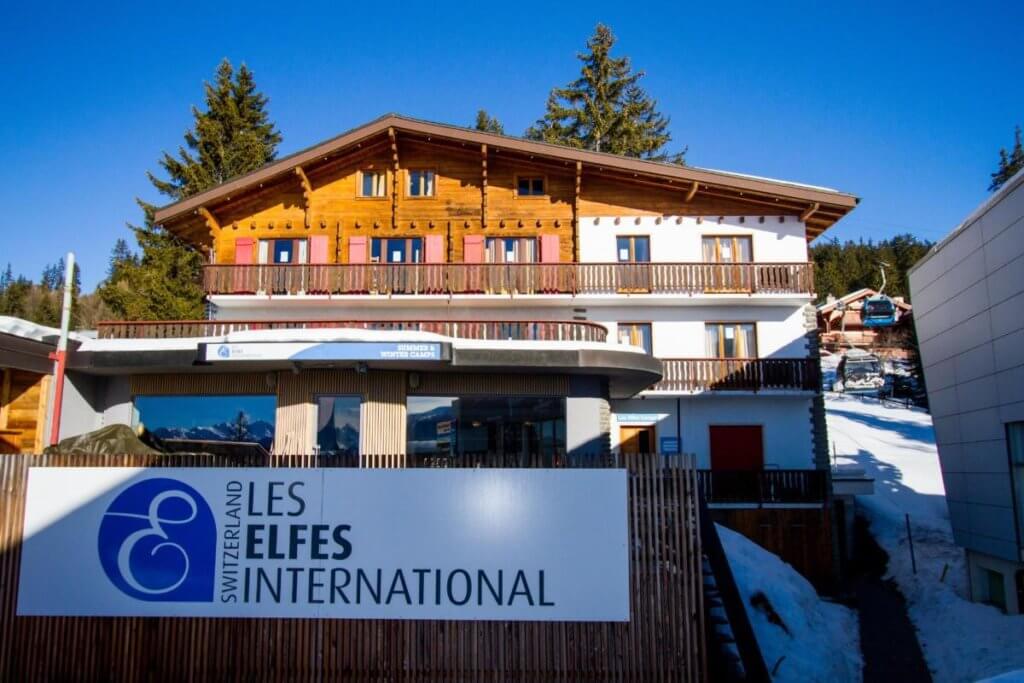 Apart from wristwatches, Switzerland offers some of the best luxury summer camps, wellness retreat centers, and leading real estate companies. Wellness and luxury retreat centers in Switzerland surpass a simple ski holiday. Whether you are looking for top medical resorts or luxury spas, there are many options to choose from.
One of the leading retreat camps in Switzerland has to be Les Elfes. This international summer camp is one of the top luxury summer camps in Switzerland. The facility boasts more than 30 years of experience.
Over the years, Les Elfes has evolved and developed a first-class reputation for operating fields and ski trips. Les Elfes is open to both Switzerland and international residents. Campers will enjoy a vast range of programs structured to fulfill their needs.
Swiss Luxury Apparel and Clothing Brands
Knowing the best Swiss luxury clothing lines is critical when it comes to changing your wardrobe. Here are some of the brands you should know.
· Hanro
Hanro has been one of the best women clothing brands in Switzerland for years. Are you looking for undergarments, tank tops, funnel tunics, short-sleeved shirts, long-sleeved shirts, or even leggings? Hanro has a wide variety of high-quality and durable clothes for you to choose from.
· Loubay
Loubay is a perfect Swiss luxury brand that specializes in an exclusive handbag line known as Think bag. This handbag line offers versatile and fashionable bags that you can use to carry your essential items. Loubay bags are available in different makes and sizes, and they also come in vibrant bright colors. One of the best things about Loubay bags is that they are unique, durable, and quite affordable.
· Baabuk Urban Shoes
Baabuk Urban Shoes is a brand that specializes in men's shoes. Are you looking for fashionable outfit-friendly shoes? If you are, then this brand will fulfill your needs. All Baabuk Urban Shoes come with rubber soles to prevent slippage during rainy days. They are also breathable and feature an anti-microbial fabric. Baabuk shoes are lightweight, water-resistant, and flexible.
Luxury Eyewear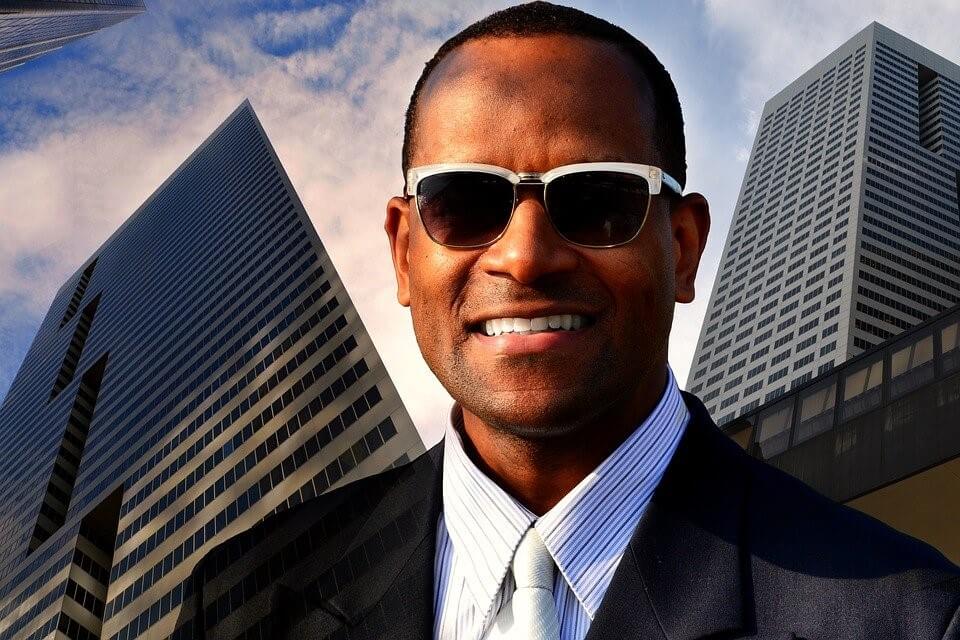 Luxury eyewear often comes imprinted with precious metals like platinum, gold, and diamond. It represents individuality, luxury, and high social status. Many consumers buy luxury eyewear, depending on their persona. Some of the best luxury eyewear brands in Switzerland include:
· Bachmann Eyewear
Bachmann's titanium frames come with a unique finish made with the Physical Vapor Deposition technology. This technology gives Bachmann eyewear robust surfaces and exclusive color intensity. Bachmann edition frames come in a hand refined wood case. If you love the quality and precision of Swiss luxury watches, then you will also appreciate the refinement of the Bachmann eyewear.
· Einstoffen
Einstoffen is a brand that a group of world-traveling friends founded as an apparel label in 2008. The company founded its first bamboo sunglasses in 2012. Einstoffen has carved a niche in the eyewear industry with a classic aesthetic and premium designs. The brand incorporates natural materials like wood and stone to bring out the trademark Einstoffen look.
· Götti
Götti has been in existence for many years and is well known for its minimalist sophistication and stylish spectacles. Götti sunglasses and glasses incorporate the legendary Swiss sense of attention to detail and craftsmanship. All Götti frames are designed in Zurich, Switzerland. They are stylish, durable, and of high quality.
Luxury Jewellery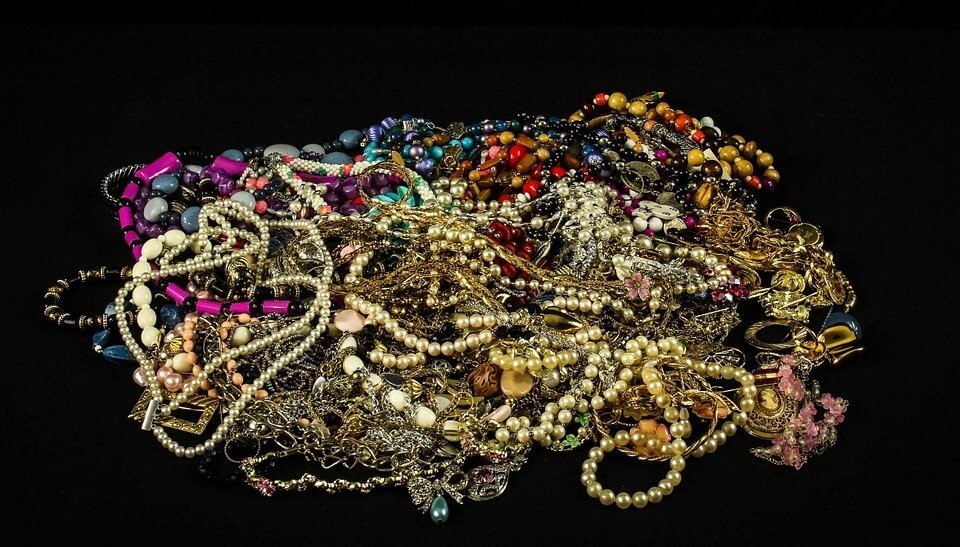 Luxury jewelry brands in Switzerland offer spectacular luxury creations. They come with rare gemstones and precious metals. If you are looking for high-quality jewelry, here are some of the brands you should try.
· Precious Chopard
Chopard jewelry designs combine sapphires and diamonds, and emeralds and rubies. The collection is made in Geneva by some of the most skilled craftsmen and professional jewelers. Chopard creations involve firmly protected traditions and classic prowess.
· Bucherer
Bucherer's unique creations demonstrate the company's expertise with diamonds. Some of the brand's famous jewelry pieces include sparkling necklaces that feature pear-shaped stones and contemporary double rings. Bucherer offers a wide selection of diamond jewelry in Europe and is popularly known for its high-quality and durable pieces.
· De Grisogono
De Grisogono launched its first black diamond jewelry in 1996. They have since included bracelets and watch straps in their collection. Whether you are searching for high-end jewelry or dazzling diamonds, De Grisogono has a wide variety of beautiful pieces for you to choose from.
About the Davos Economic Forum
One of the largest most opulent organizations is based in Geneva, Switzerland. The World Economic Forum which is held in Davos debates issues regarding the international political economy. It gets funding through its members, who are some of the most powerful, famous, and rich people in the world. These include politicians, industry leaders, academics, thinkers, and celebrities.