Apart from Swiss-made watches, various things cross the mind at the thought of Switzerland. In this post, we shall discuss more about Swiss timepieces and other fascinating things you can find in Switzerland.
Understanding Swiss Made Watches

Some of the most reliable and well-designed products in the world come with the phrase Swiss-made. When it comes to watches, this phrase pertains to the drive behind the creation of the timepiece. The Swiss-made label is a legal standard, meaning that products with this tag carry the term under the law. The Swissness laws were codified in 1971 and amended in 1995 in Switzerland.
How to Identify an Authentic Swiss Watch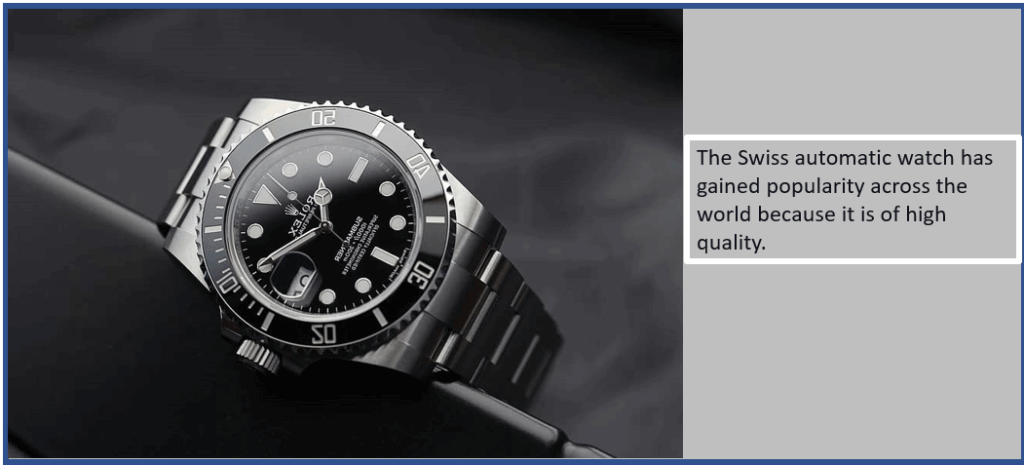 By law, a swatch watch can only be Swiss-made if it meets some conditions, which include:
The movement of the watch must be of Swiss origin. Movement here means the procedures that facilitate the watchkeeping time.
The Swiss movement must be cased up inside the borders of Switzerland. Thirdly, the manufacturer must conduct the watch's final inspection in Switzerland. Generally, the luxury watch must be made in Switzerland from start to finish.
The Swiss automatic watch has gained popularity across the world because it is of high quality. It has taken many years of dedication from manufacturers in the watch industry in the country to build a reputation.
Both large and small Swiss manufacturers take pride in their culture and continue to utilize the term Swiss on their items. Swiss watch brands are a deep-rooted and accepted prime mark of quality.
The Swiss government guards this reputation stringently and has passed different laws over the years. According to these Swiss laws, only specific products should feature the term Swiss under particular conditions.
What does the Law State?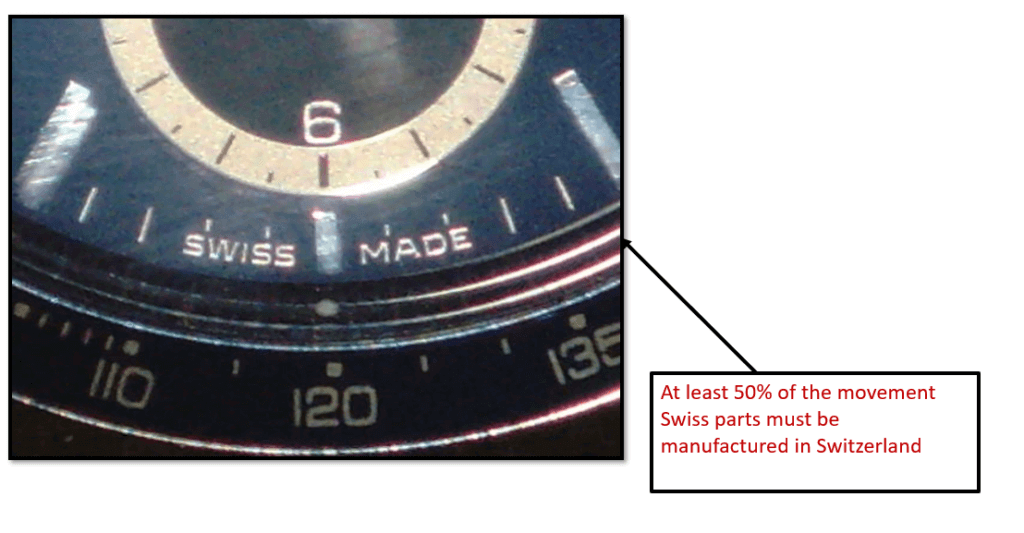 The 1971 law strives to outline Swiss quality applicable to the production cost and magnitude of work on a watch conducted inside Switzerland. The law allows the use of foreign parts. However, it states that assembling of the movement with the case, hands, crown, pushers, and the final testing should occur in Switzerland. This law also states that at least 50% of the movement Swiss parts must be manufactured in Switzerland.
What happens if the watch's movement meets the set conditions, but the timepiece was set-up outside the country? In this case, the term Swiss will appear in one of the movement components.
At the exterior part of the watch, the term movement Suisse, or Swiss movement will be evident. However, it must be in full, and the words must be in the same typeface and color as the term Swiss.
Brand Protection
The Federation of the Swiss watch industry is responsible for brand protection. The organization uses the law we have discussed here, in collaboration with other places of origin. It also uses brand protection laws to safeguard the reputation of Swiss Watches.
Apart from Swiss watchmakers, many manufacturers in the watch industry struggle with counterfeiting, especially now that buying products online is easy.
Why you Should Buy a Swiss Watch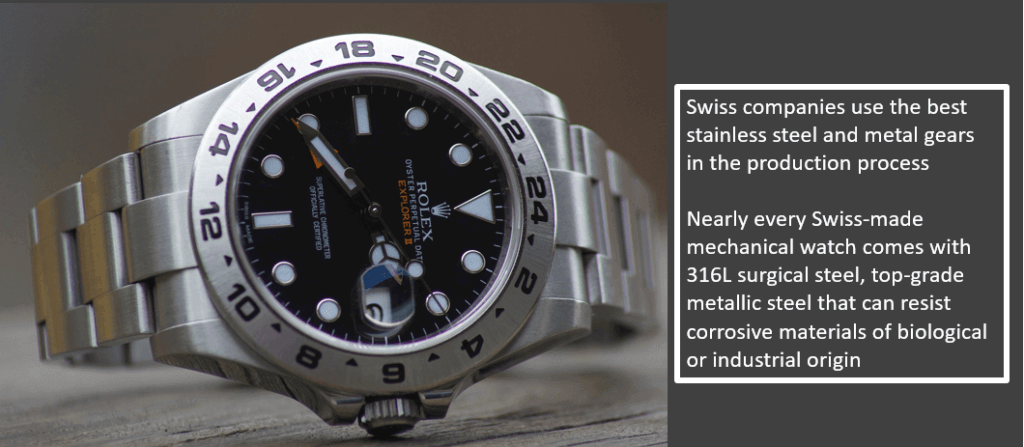 There are numerous Swiss-made watch brands for you to choose from, such as Tag Heuer, Omega, Seiko, and Rolex. Many of these brands are more popular and superior to non-Swiss brands on the market today. They are also commonly used by the Swiss army. What are the reasons behind this kind of success? Read on to find out.
Swiss wristwatches are made with ultimate craftsmanship to guarantee quality. Swiss companies use the best stainless steel and metal gears in the production process. The watches are handmade which cuts down manufacturing costs, and you can also take them for servicing. Due to this, you can wear a Swiss watch for many years. Manufacturers use robust materials to make the link pins and watch parts, unlike standard timepieces that are made with plastic parts.
Nearly every Swiss-made mechanical watch comes with 316L surgical steel, top-grade metallic steel that can resist corrosive materials of biological or industrial origin. As a result, these watches are less prone to tarnish, or wear and tear. Swiss watches are also hypoallergenic, making them ideal for people who are allergic to secondary alloys.
The face of Swiss-made timepieces is made of sapphire crystal, a material that makes them scratch resistant.
How to Buy Swiss Made Watches
Buying a watch from a retailer in Switzerland should not be a difficult task. Swiss watchmaking companies are specific when it comes to dealing with retailers. This practice comes in handy to ensure that customers only access genuine products. Ensure your jeweler gives you a certificate of authenticity and a payment receipt.
If you will be buying your watch online, it is crucial to conduct some research about the retailer. Check their website and read the review sections to get an overview of the experience previous customers have had.
Whether new or second hand, Swiss-made watches are not cheap. If the price is too low, then you may want to look for an alternative.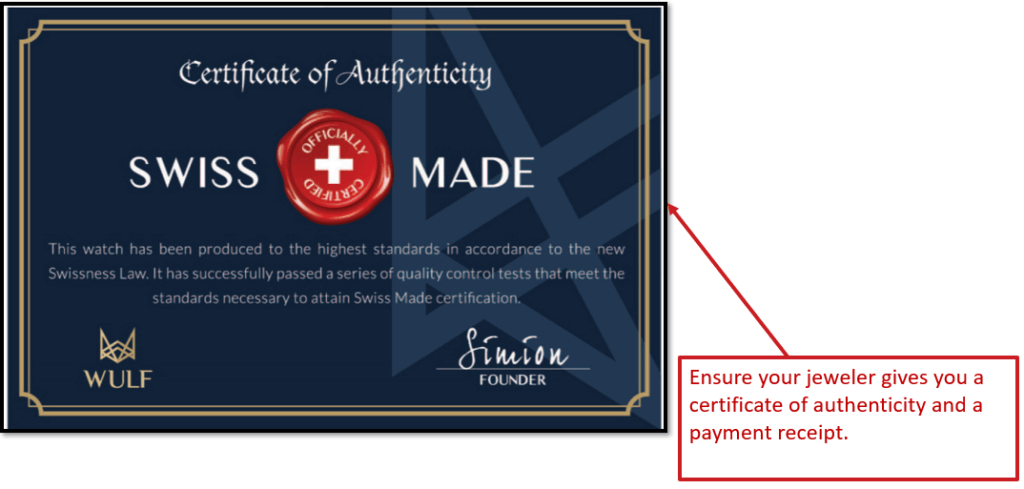 · Consider the Movement
Are you looking for an automatic chronograph or a quartz watch? Automatic watches are self-winding, meaning that you do not have to wind them, especially if you wear them for 12 hours every day. Are you looking for a luxury watch? If this is the case, then a quartz movement option would be ideal because they are cheaper.
· Consult an Expert
Differentiating a genuine watch from a replica today is fast becoming a difficult task. However, an expert can guide you accordingly. Beware of retailers who sell watches without paperwork.
· Watch out for Errors
Many non-Swiss watches come with tiny flaws like a misspelling of the name, and low-quality engravings, or some changes to the logo. Before buying a timepiece, you want to inspect it well using a magnifying glass. Doing so will help you identify any imperfections or errors.
Browse through the watch company website. Many manufacturers include details of the watches they have manufactured on their websites. Sometimes you can succeed in matching serial numbers.
Other Captivating Things that you will find in Switzerland
· The Les Elfes Summer Camp
Les Elfes is an international summer camp nestled in Verbier, the French-speaking region of Switzerland. Scenic landscapes, remarkable charm, and an irresistible atmosphere surround the Les Elfes summer camp.
The official language that young campers use when visiting both during their free time and while in class is English. Les Elfes offers various programs such as sporting, creative, and entertainment activities. Campers can also enroll in language lessons.
· Chocolate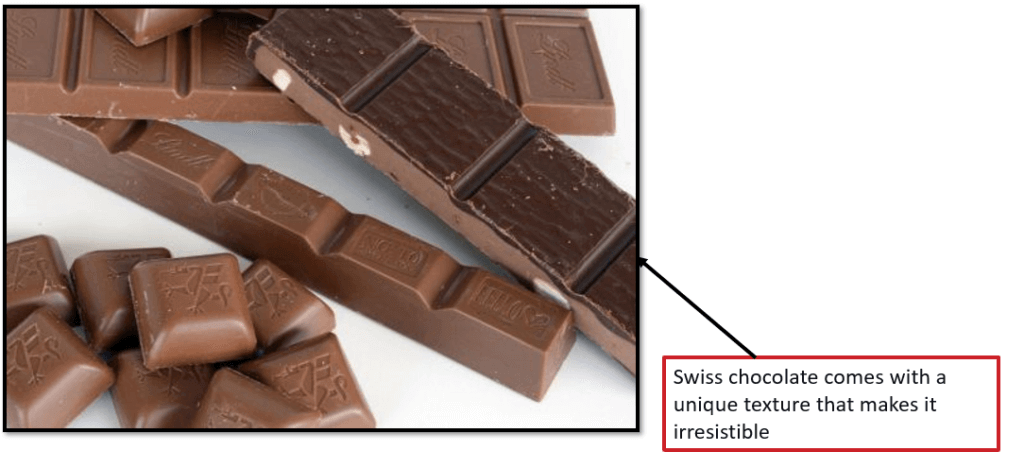 Switzerland is one of the famous Chocolate producers across the globe, and nearly everyone loves Swiss chocolate. Chocolate made in Swiss is not only creamy, smooth, and rich, but it also melts in your mouth.
Swiss chocolate comes with a unique texture that makes it irresistible. Once you have tasted it, you will not want to taste anything different. The high quality of Swiss chocolate is displayed right from the selection of raw materials and proficiency in the industry.
While the Swiss chocolate industry relies on culture, it strives to discover new things. Advanced techniques and recipes are created regularly to improve the production process, with scientists helping with research.
· Gruyère Cheese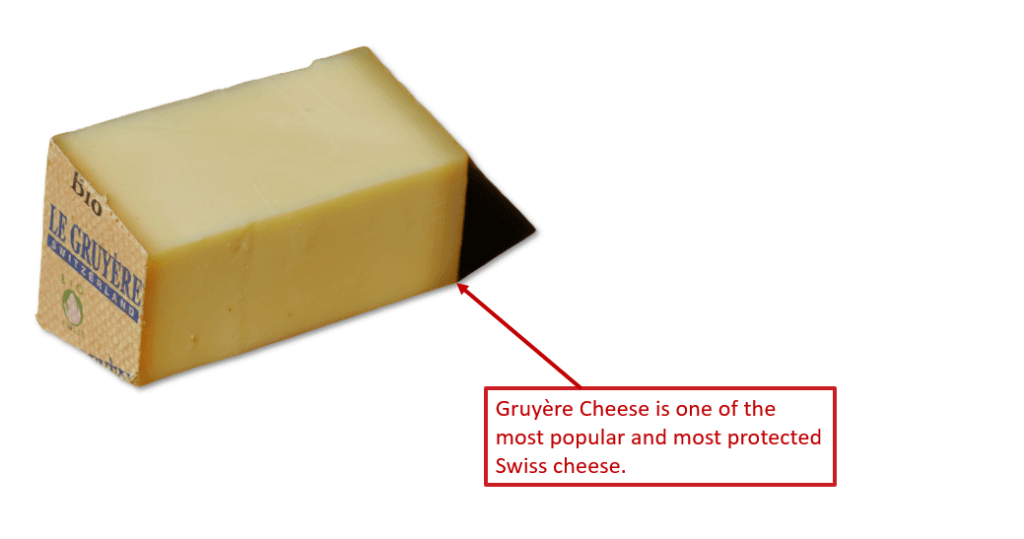 If you do not reside in Switzerland, you may think that Swiss cheese is like any other ordinary cheese that comes with holes. However, Swiss cheese is unique. You can find up to 450 different cheese varieties in Switzerland. Gruyère Cheese is one of the most popular and most protected Swiss cheese.
Gruyères is a town that lies in Fribourg, a French-speaking region east of Geneva. Fribourg is among the five locations that constitute the Gruyère AOP production area. Gruyère boasts a long culture with cheese making records dating back to the 12th century within the region.
Currently, Switzerland produces up to 30,000 tons of Gruyère cheese annually. Switzerland sold approximately 15,000 tons of this cheese in the country, meaning it was the most consumed cheese in 2018.
In 2001, Gruyère was given AOP (appellation d'origine protégée) protection from the EU. This term translates to protected designation of origin. However, various conditions come with this protection like:
Manufacturers must produce Gruyère cheese using traditional methods.
Producers must use raw milk obtained from organic-fed cows in dairies within 20 kilometers.
Manufacturers must age Gruyère cheese for at least five months.
You must store Gruyère cheese on wooden shelves at approximately 15 degrees in high humidity areas. This cheese is the main ingredient in fondue in various Swiss regions. It comes with a unique but not overwhelming taste making it ideal for cooking.
A Gruyère wheel measures around 60 centimeters in diameter and weighs approximately 38 kilograms. Look out for "Le Gruyère AOP" along the side of the rind if you are looking for genuine Gruyère cheese. Each cheese wheel must feature the number of the factory, production date, and a casein mark.
· The Alps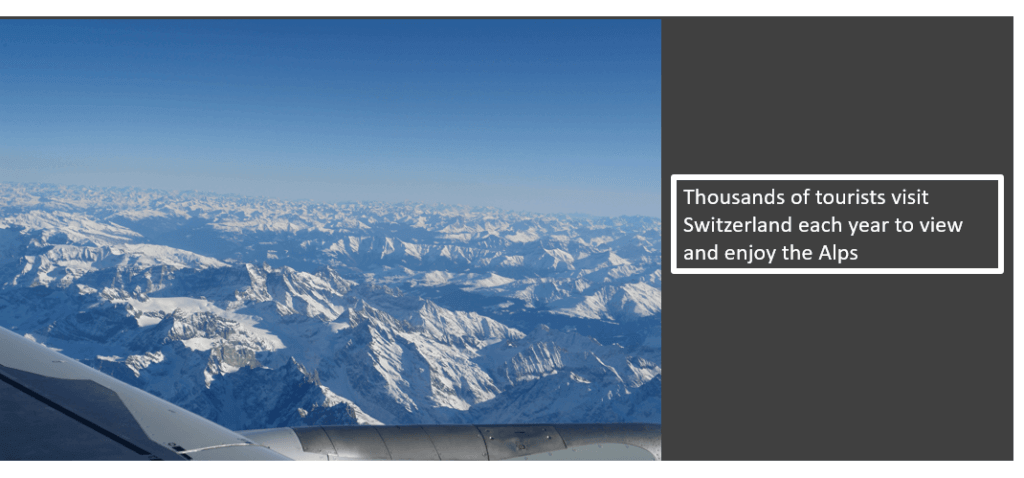 Nature and the picturesque Alps are some of the best things you will find in Switzerland. Thousands of tourists visit Switzerland each year to view and enjoy the Alps. You cannot miss the Alp Mountains as they constitute approximately 65% of the country. Apart from being the most elegant mountain ranges, the Alps are ideal for winter sports and skiing. The most famous Alps in Switzerland include the Jungfrau, the Matterhorn, and the Eiger.
Key Takeaways
Switzerland is one of the countries where quality is almost guaranteed for all products.
Switzerland is the land of beautiful nature and a scenic range of mountains.
Swiss-made watches are some of the most popular across the world. The production process involves the use of high-quality materials, and you can use them for many years.