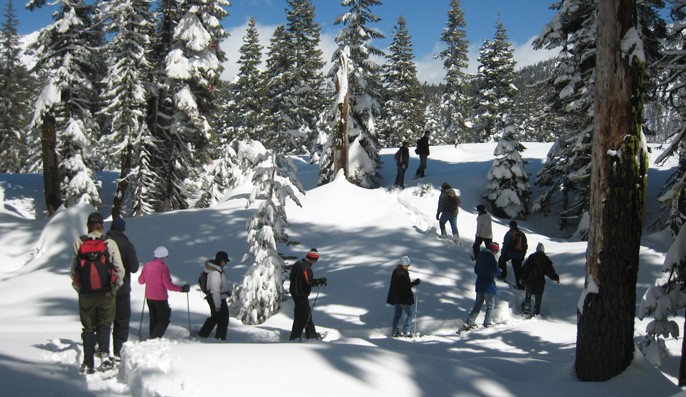 The onset of winter ushers in a cold season. Many people would rather spend time indoors to avoid the uncomfortable weather.
Still, some people can't wait for the excitement that comes with going for winter camps.
If you are planning to go winter camping you need to have a concrete plan and budget ideal for everyone who will be attending.
This is where you're probably wondering: how much should winter camp cost?
Unlike summer camping escapades, camping in winter requires specialized equipment to help you cope with extremely cold temperatures.
Here's a rough estimation of your camping budget this winter.
Cost of Winter Camping Gear
The general cost of your camping gear will range from $231 to $2,762 per person. This cost can be higher depending on where you buy your gear.
If you choose to buy your own gear, this will be a one-time investment. The advantage is that you can use your gear over and over.
Some people opt to rent gear at their campgrounds of choice. This can be an ideal albeit expensive option, especially for regular campers.
If you go camping frequently you may want to invest in good quality camping gear or even borrow from your friends.
Did you know you can buy used camping gear online? This can be a cheaper option for you if you're shopping on a budget.
· Rent camping gear from your campground
Depending on where you go camping, some resorts offer excellent quality camping gear for very reasonable prices.
Les Elfes for instance, is a camping resort that's been in existence for more than 30 years. The team behind the facility has mastered the art of providing excellent quality camping gear for rent.
You'll find good quality sleeping bags, tents, and ski gear for cost-friendly prices. There are different activities you can engage in during your winter camp in Les Elfes.
The resort runs all year long which means you can visit anytime regardless of the season.
Having hosted thousands of campers since its inception, the team is experienced enough to provide services that suit your needs.
Visiting Les Elfes exposes you to Verbier, one of the largest ski camps in Switzerland. Here, you'll get a chance to interact with numerous people from different cultures.
Learn more about other countries, interact with different people, and make new friends.
A Breakdown of your Camping Essentials and their Cost
A backpack complete with Rain cover will cost approximately $150.
You can use any of your backpacks but it needs to be waterproof. If it's not, improvise by putting it inside a trash bag.
This is a cheap method that will cost you very little if not nothing. However, winter can be harsh and this method may not always work.
To be on the safe side, you want to invest in a good quality waterproof backpack. If you're traveling as a group, you can have one backpack for two people. This way, you can share the cost.
· Tent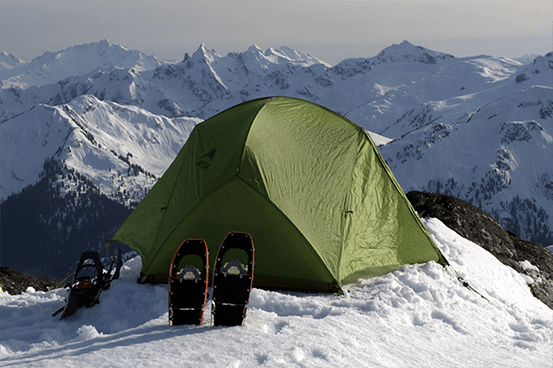 A good quality winter compliant tent will cost from $400 to $191.
Whatever you do, avoid buying substandard tents whether you're a regular camper or not. You need a tent that you can use across seasons and a cheap one may not do the trick.
We are not saying that cheap tents are of poor quality, but you need to exercise caution before you can spend your money on a tent.
Often, a tent is less expensive than a hotel room.
· Sleeping Pad
A cheap sleeping pad costs $10 but we highly doubt this will be ideal for winter camping.
Of course, you can incorporate a few tricks such as piling leaves under your tent to make it feel comfortable.
However, you'll need a good quality sleeping pad to survive winter's excruciating temperatures.
Your ideal sleeping pad should not only be insulated, but it should also be inflatable and the right size for your comfort.
Choose one from a reputable brand and while it can be costly, you will use it in many of your future camping sessions.
· Sleeping Bag
The cost of a sleeping bag ranges from $20 to $100.
Still, you can get more expensive sleeping bags in the market. For your winter camp, you need a robust sleeping bag that can keep you warm throughout the night without being overly heavy.
Cheap sleeping bags can be good but you'll need to consider the specifications and weather conditions in your campground before you can buy them.
You don't want to invest in a cheaper product only to be disappointed.
The good thing about purchasing a higher-priced sleeping bag is they are often ideal for all seasons and made to be durable.
· Stove and Fuel
The cost of your stove ranges between $10 and $200 depending on the size of your camping group.
If your camping group is large, a two-burner stove will be more convenient. If your group feels that the buying price is on the higher side you can opt to rent one from the camp.
· Cook Set
Use your ordinary cookware when using gas stoves. However, if you're looking for convenience, these may not be ideal because they tend to be heavy.
Packing them can also be an arduous task and you don't need such problems when preparing to have fun.
Where possible invest in specially designed cooking sets for camping. Many of the available cook sets come with fire-safe utensils.
These will cost more compared to ordinary utensils because of the quality of material used. Remember, durable utensils will be lighter but more costly.
If this is too much for your group you can opt to rent utensils at the camping resort.
· Cooler
Perhaps you're wondering why you'd need a cooler during winter. These come in handy to store instant meals.
A good quality one will cost approximately $350.
This is good value for money seeing that you can use it over and over again. What's more, a cooler will help you save money you'd have spent to buy meals.
· Hydration Reservoirs or Water Bottle
You don't have to break the bank to buy a water bottle.
You can always use your ordinary plastic bottle. If you need to upgrade, there are numerous insulated hydration packs and flasks available to choose from. These are specially designed for hiking and camping. A good bottle for your winter camp should come with an insulator.
· Headlamp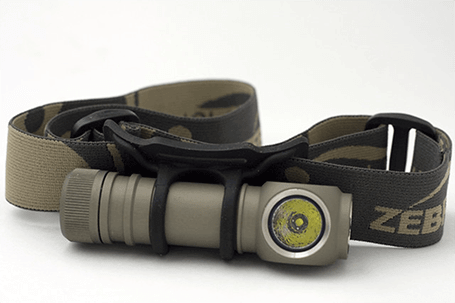 A good quality headlamp shouldn't be less than $20.
If you want a power economical, good quality, and economical headlamp, you'll need to spend between $25 and $140.
With a good headlamp, you don't need a flashlight.
· Rechargeable Batteries
Rechargeable batteries come in handy to keep your camping lights powered.
While these can be costly, they're valuable and you can use them over and over again.
The cost of excellent quality rechargeable batteries should cost between $6 and $12 per person.
· Lantern
A lantern is an optional albeit essential camping item. Advanced camping lanterns come with excellent features such as: Bluetooth connectivity. They are also collapsible.
A good quality lantern will cost between $10 and $150.
· First Aid Kit
A first aid kit can be costly but you can cut down the costs by building one. Buying a ready to use first aid kit will set you back at least $75
· Water Treatment System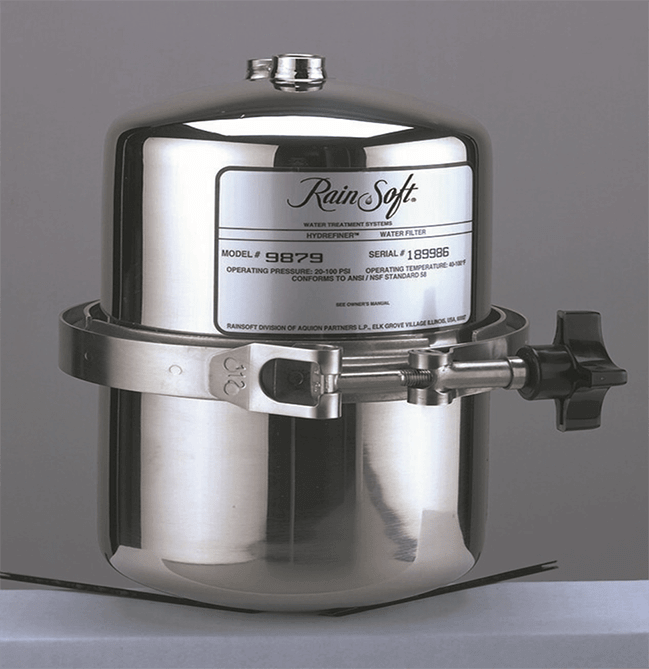 A water treatment system comes in handy if you don't trust the drinking water services at your winter camp.
If you'll be camping at Les Elfes, you can save the money for more important things. Drinking water at the camp is safe to drink.
If you have to buy a water treatment system, a good quality one costs between $25 and $150. There are various water treatment systems you can choose from in the market today.
You can opt for other water purification systems such as water purification tablets or UV filters.
· Clothing
Camping clothes can be quite costly and you'll need to spend between $25 and $600 per person.
You don't have to spend colossal amounts of money on camping gear. If you don't go camping often you can opt to rent at the camping resort.
Better still, you can opt for used camping clothes which are way cheaper. Ensure they fit you well.
· Power Bank or Solar Panel
You can use your winter camping experience to take a break from your gadgets.
However, you still need a power source for your: camera, phone to help you keep in touch with your loved ones, and GPS to help you track your direction in case of emergencies.
If you'll be going for your camping trip at Les Elfes you will get a power source for a small fee. Still, you can purchase a portable solar panel and charger for emergency purposes.
You'll need approximately $200 on these items.
You can also carry along a lightweight power bank to ensure all your gadgets are well powered. A power bank will be ideal if you're going for short camping trips.
As much as going for winter camp is fun and interesting, buying camping gear can be a difficult task. The good news is that you don't have to go through all the hassle to find the correct gear.
If you'll be camping at Les Elfes all you need is your basic gear.
You can rent everything else that you need to enjoy your trip from the camp at cost friendly prices.
Finally
There are other camping costs involved such as transportation and daily camp charges.
On average, a family or group of 4 people going on a 10-day winter camping trip will spend between $612 and $7,397.
If you're going winter camping for the first time, the inaugural preparation costs can be insane.
However, after that you'll only incur minimal costs, making your camping experience worthwhile.
Sign up today and get updated on the latest activities at the Les Elfes camp.